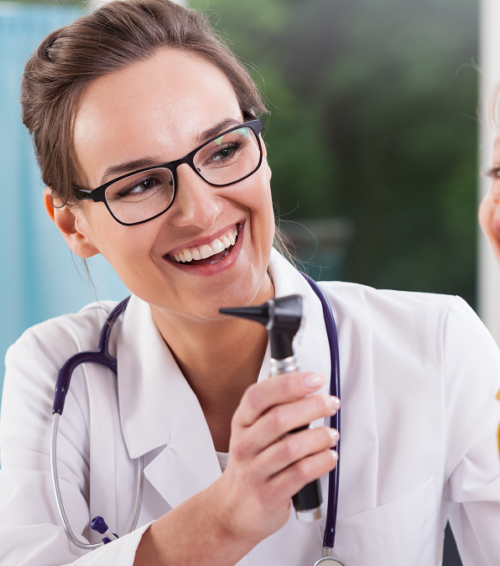 As a leading staffing agency for nurse practitioners, Barton Associates is committed to placing talented nurse practitioners (NPs) in great locum tenens positions throughout the United States. As part of this commitment, and in celebration of this week's AANP conference, we have compiled a list of resources to help make their jobs a little easier.
We have scoured the internet to find our favorite blogs that are by NPs and for NPs, as we did previously for both PAs and physicians. This list includes blogs and sites that have worked hard to provide NPs with valuable information, advice, and resources. Each site provides fresh, compelling content, and every NP should have all six bookmarked.
Written by Dr. Melissa DeCapua, DNP, a board-certified psychiatric nurse practitioner and frequent contributor to the Barton Blog, Modern Nurse embraces technology and explores the ways in which NPs can creatively and ethically use it within their own practices. Modern Nurse covers topics such as clinical applications of mobile apps, telepsychiatry, and online ethics for nurse practitioners. Dr. DeCapua also works as a design researcher at Microsoft, where she guides product development by combining her clinical expertise and creative thinking. She is a strong advocate for empowering nurses, and she fiercely believes that nurses should play a pivotal role in shaping modern healthcare.
Maintained by Barbara C. Phillips, a practicing family and geriatric NP, The Nurse Practitioner Business Owner (NPBO) blog is a dedicated resource for NPs who want to go beyond privately practicing medicine and explore working within other healthcare fields. The NPBO offers a number of useful articles for NPs who are toying with the idea of starting or building their own businesses. From productivity tips to legislative updates, the NPBO helps empower NPs to carve out a piece of the healthcare pie for themselves.
Written by Dr. Rachel Danford, DNP, founder of the Accessible Healthcare Institute and boasting an impressive list of designations, this biweekly blog is a great place for NPs to update and educate themselves on current healthcare issues. The blog features book reviews, news articles, interviews, and medical advice for both patients and healthcare providers.
Curated by Michelle Perron, a longtime advocate for NPs and PAs, ADVANCE offers information and advice on a wide range of topics, such as clinical management, professional development, and current research and training techniques. ADVANCE also hosts several smaller blogs, all curated by professional nurse practitioners, physician assistants, and other healthcare professionals.
Founded by PA leader Dave Mittman, Clinician1 is a registration-only community that hosts one of the largest online networks of PAs and NPs around. Featuring daily news updates and articles on pressing topics, Clinician1 hopes to keep professionals up-to-date on developments within their field and other hot-button issues. User-contributed quizzes and patient cases give students and seasoned professionals alike the chance to learn and grow. Clinician1 also features a job board and an aggregated feed of CME opportunities.
Publishing multiple times per week, Clinician Today offers articles with exactly the insight NPs and other healthcare professionals are looking for. Written by clinicians, for clinicians, this blog posts articles on healthcare news, lifestyle, and issues surrounding careers in the healthcare field. The posts are a combination of original content and syndicated healthcare blogs, including a recent article on what NPs can do to help combat the opioid crisis.
Did we miss any of your favorites? Tweet us @bartonlocums!