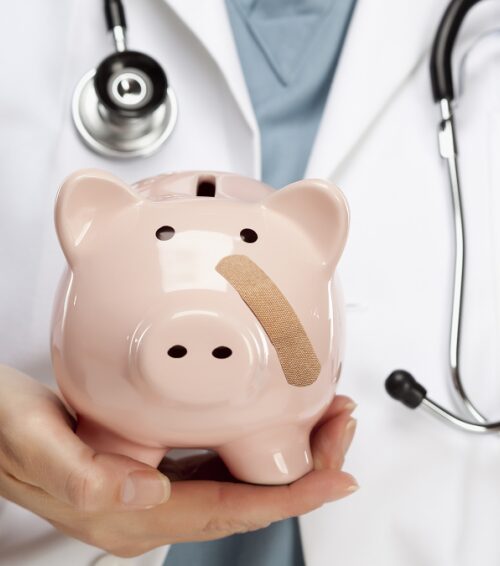 For nurse practitioners, psychiatry has long been known for its higher-than-average salaries. While psychiatric-mental health nurse practitioner (PMHNP) salary ranges by geographic location and years of experience, psychiatry remains one of the top-paying specialities across the nurse practitioner profession.
As I mentioned in my Clinician1 article, negotiating your salary is imperative. Remember, each raise, no matter how small, can affect PMHNP salary for future generations of nurse practitioners, whose compensation will be based on market averages.
But what are the market averages? When faced with a new job opportunity, how do you know how much to ask for? Let's take a look at what we know:
Psychiatry Salary Data From the AANP
Every few years, the American Association of Nurse Practitioners publishes a compensation survey that reveals income averages for each specialty. This survey began including psychiatry as a separate category in 2011, and in that year, the average total income for psychiatric nurse practitioners was $111,220. This was second only to the neonatal specialty.
Likewise, the 2015 AANP Compensation Survey found the average total income for psychiatric nurse practitioners to be $132,135. This time, psychiatry pulled ahead of neonatology.
Psychiatry Salary Data From Other Sources
According to Glassdoor, a website that allows you to leave anonymous information about your job or company, psychiatric nurse practitioners make an average of $117,298. On the other hand, Payscale, a company that focuses on compensation research, states that the median income for psychiatric nurse practitioners is $98,351.
In 2016, the United States Bureau of Labor Statistics published salary information for nurse practitioners. The average annual salary for those working in psychiatric hospitals or mental health clinics was $106,160. Other internet sources tout average psychiatric salaries ranging from $108,000 to $124,000.
Psychiatry Salary Data From My Experiences
In 2012, I accepted my first job as a psychiatric nurse practitioner. I worked in a small, rural mental health clinic. My starting salary was $90,000. The following year, I moved to a larger hospital system, earning about $100,000 annually, including my bonus. I have since considered other positions in metropolitan areas with offers ranging from $110,000 (outpatient) to $135,000 (inpatient).
As you read this, don't forget how elusive salary data can be. Companies often create a culture in which salary discussion is taboo. On the other hand, without knowing what others in your field are making, it is difficult to know for sure if you're being compensated fairly.
I urge you to participate in the AANP compensation surveys, and, when possible, be transparent with your colleagues about PMHNP salary. I also recommend seeking out a more senior mentor to help you navigate this complex topic.
PMHNP Salary and Locum Tenens
One opportunity to earn a higher PMHNP salary is locum tenens. NPs seeking their next great psychiatry opportunity should know locum tenens jobs typically pay more than traditional full-time roles. With locum tenens psychiatry jobs, you have the option to supplement your income with short-term positions or to pursue the locum lifestyle full time with positions that last several months to a year or more!
Ready to start earning a higher PMHNP salary? Check out Barton Associates' open psychiatry jobs today!