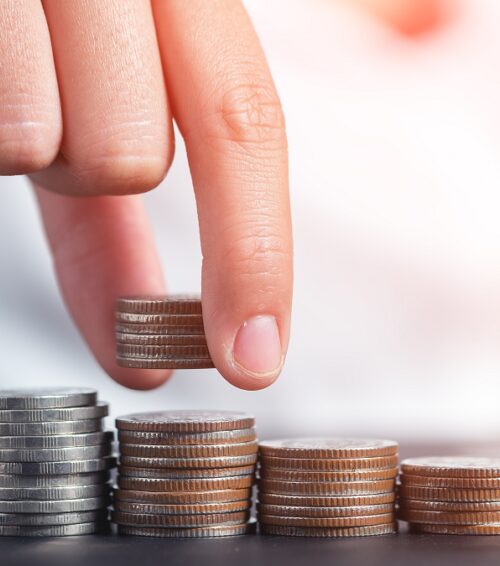 Most employers play their cards close to their vests when negotiating salary and benefits. If you are a nurse practitioner (NP) who is approaching a new position, it is typically your responsibility to negotiate a fair wage. Well, fortunately, the American Association of Nurse Practitioners (AANP) recently published their fourth iteration of the National Nurse Practitioner Compensation Survey, which includes salary and employment benefits data on NPs across all specialties and practice settings in the United States. Now, nurse practitioners can use this information to ensure they are receiving a fair wage, and if not, to open a dialogue with the leadership at their organization.
This study surveyed 34,425 NPs across the United States regarding their compensation and benefit packages as it relates to their education, experience, region, setting, and specialty.
The AANP randomly sampled 34,425 nurse practitioners from 2013 to 2014, and received approximately 2,200 responses (6.5 percent response rate). The average respondent was approximately 46 years old with eight years of nurse practitioner experience; 91.8 percent were female and 90.5 percent were Caucasian. The overall purpose of the study was to investigate both compensation and benefits along with associated practice characteristics and trends over the seven years. The AANP administered the survey entirely online and consisted of 60 questions about NP compensation and benefit packages as it relates to education, experience, region, setting, and specialty. The full study can be accessed for free by AANP members and purchased by the public here.
Compensation
For all types of nurse practitioners, the average hourly pay was $51.19, and the average total income was $108,643. The AANP has conducted this same survey and published the results in 2007, 2008 and 2011. In these years, the average annual income for nurse practitioners across all specialties and settings was $87,400, $92,110, and $98,760 respectively. These progressive income increases demonstrate a growth quicker than inflation.
In the present study, average total income also varied by practice setting. Nurse practitioners practicing in an emergency room or urgent care center earned the highest total income at around $123,000, followed closely by those practicing in a psychiatric facility at around $120,000. Those nurse practitioners working in a college health center earned the lowest average total income of $89,827.
When broken down by area of specialty, psychiatric nurse practitioners earned the highest average total income at $132,115, which is about $63 per hour. Neonatal nurse practitioners earned the second highest average annual income at $123,041, which is about $59 per hour. Women's health nurse practitioners earned the lowest average annual income at $101,787.
Furthermore, this survey compared average total income for nurse practitioners by clinical focus area. Nurse practitioners with a clinical focus area of psychiatry had the highest total income of approximately $126,000, followed by those with a focus on cardiology at $110,000. The clinical focus area with the lowest total income was obstetrics and gynecology at $99,658.
As a psychiatric nurse practitioner myself, I am excited to learn that our salaries are increasing at a rate higher than inflation. I am hoping that this increased salary will draw more nurse practitioners to the psychiatric specialty, as there is a great need for mental health services across the country.
Benefits
The AANP also surveyed nurse practitioners regarding their employment benefits. The top five most commonly received benefits (rounded to the nearest whole number) were paid vacation (77 percent), professional liability insurance (72 percent), continuing education allowance (72 percent), health insurance (71 percent) and a retirement plan (69 percent). The bottom five least commonly received benefits were reimbursement for licensure (53 percent), disability insurance (46 percent), dues for professional organizations (36 percent), long-term care insurance (25 percent), and journal allowance (25 percent).
I think companies should offer unique benefits to attract and retain top talent nurse practitioners. I was personally surprised that only 53 percent of employers reimbursed nurse practitioners for their licensure fees. I would have expected this percentage to be higher. Maybe companies should start thinking outside the box and provide benefits commonly seen in the startup technology industry such as unlimited vacation, catered healthy lunches, bottomless snacks, gym membership reimbursement, and free public transportation.
Regional Variation
The AANP also divided the United States into 11 different geographic regions and compared each region's average total annual income for full-time nurse practitioners with the national average. The data was weighted to be representative of the nurse practitioner population in each region.
In the map below, the states highlighted in gold were part of regions where the average annual income of nurse practitioners was above the national average of $108,643. The states highlighted in blue were part of regions where the average annual income of nurse practitioners was below the national average. Interestingly, the nation appears to be divided in half, with the only exception being New York and New Jersey.
Without a doubt, this survey can help nurse practitioners start a dialogue with their staffing managers about their annual income and benefits packages. I urge my fellow nurse practitioners to use this survey to negotiate fair wages for themselves.
Send a "thank you" Tweet
to the AANP for conducting the latest nurse practitioner compensation and benefits survey!