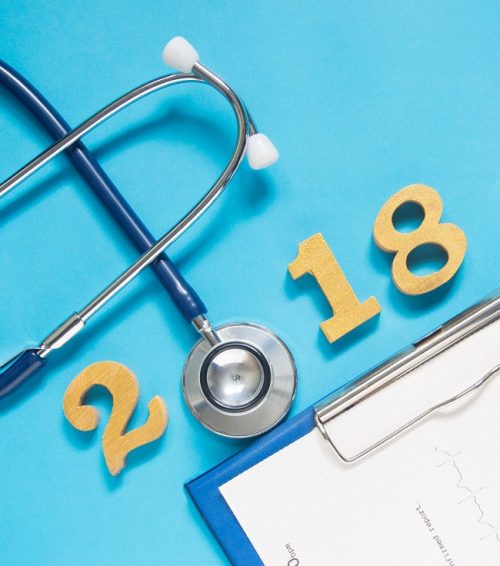 As we near the close of 2018, it is appropriate to reflect on the past year, while looking ahead to the potential of 2019. This year heralded victories for NP and PA scope of practice, supervisory requirements and prescriptive authority, while also introducing many bills that failed in committee and never reached a governor's desk.
Scope of practice laws vary from state to state, and see updates, vetoes, and failed proposals introduced every year. Barton Associates understands these laws have an effect on the locum tenens NPs and PAs we place throughout the United States.
To simplify the progress in 2018 and highlight some noteworthy changes, let's take a closer look at two advances for NPs and PAs, as well as one failed proposition for each.
Year in Review: NPs
In Virginia, regarding the licensure and practice of nurse practitioners eliminated the requirement for a practice agreement with a patient care team physician. This requirement was only eliminated for certain, eligible NPs licensed by the Board of Medicine and Board of Nursing, who have completed the equivalent of at least five years of full-time clinical experience as a licensed, certified nurse practitioner. This new bill also revises the term "patient care team physician" with the term "collaborating provider". This amended bill was introduced on Jan. 10, and signed by Virginia's Governor on April 4.
In Alabama, CRNPs and certified nurse midwives became authorized to have signature authority to sign healthcare forms and documents "within the scope of practice of the healthcare professional", including college physicals, forms excusing a potential jury member due to illness, and death certificates. This bill enacted by the legislature of Alabama was introduced on Feb. 15 and quickly signed by the governor on March 28.
Ending in a stalemate this year, Mississippi attempted to remove the requirement that advanced practice registered nurses must practice within a collaborative or consultative relationship with a physician or dentist. Another aspect that fell short was one that sought to establish that certain certified nurse practitioners (with over a certain number of hours of clinical practice) would not be required to have a written collaborative agreement with a physician, or be required to submit patient charts to a physician for review. Although failing in the House committee, this introduced amendment could likely follow Virginia's example and make another appearance in 2019.
Year in Review: PAs
In Maryland, a new amendment enacted by the general assembly of Maryland revises provisions relating to physician assistants, authorizing a physician assistant, under certain circumstances, to "personally prepare and dispense a drug that he or she is authorized to prescribe under a delegation agreement". The supervising physician must possess a dispensing permit, and the PA can dispense drugs only within the supervising physician's scope of practice and the scope of the delegation agreement. This amendment was introduced Jan 31., signed by governor May 8, and recently took effect on Oct. 1.
In West Virginia, a concise but important amended section was passed, preventing the requirement that an advanced practice registered nurse or physician assistant must participate in a collaborative relationship to obtain payment for his or her services. This update was introduced on Jan. 18 and signed by Governor on March 27.
On the other hand, Utah's proposal to change the definition of a "supervising physician" to allow a physician assistant to be supervised by a podiatric physician failed in house.
DID ANY NEW LEGISLATION PASS IN YOUR STATE? WHAT NEW AMENDMENTS ARE YOU HOPING TO SEE IN 2019?