In the winter of 1985, Dr. Alok Gupta and his wife left their home country of India for a new life in the United States with four packed suitcases and $40 in their pockets.
A practicing physician in India, Gupta worked some odd jobs in the states before finding a residency program and establishing himself as a primary care doctor. Today, Gupta lives the retired life in sunny California, but his passion for helping others continues to shine through. In fact, Gupta takes on locum tenens assignments in the U.S. and has even gone on a volunteer trip to India to provide critical healthcare to underserved tribal villages.
"I believe a physician gives a part of themselves to every patient that they see, touch, or treat," said Gupta, the winner of Barton Associates' 2023 Locum Hero award. "I believe I've given myself away, all the time, during my practice."
Gupta began working as a doctor when he was only 23 years old, seeing 150 to 200 patients a day in India. When he immigrated to America, he found a job as a researcher at the Long Beach VA Healthcare Center before joining a family medicine residency program in Pennsylvania.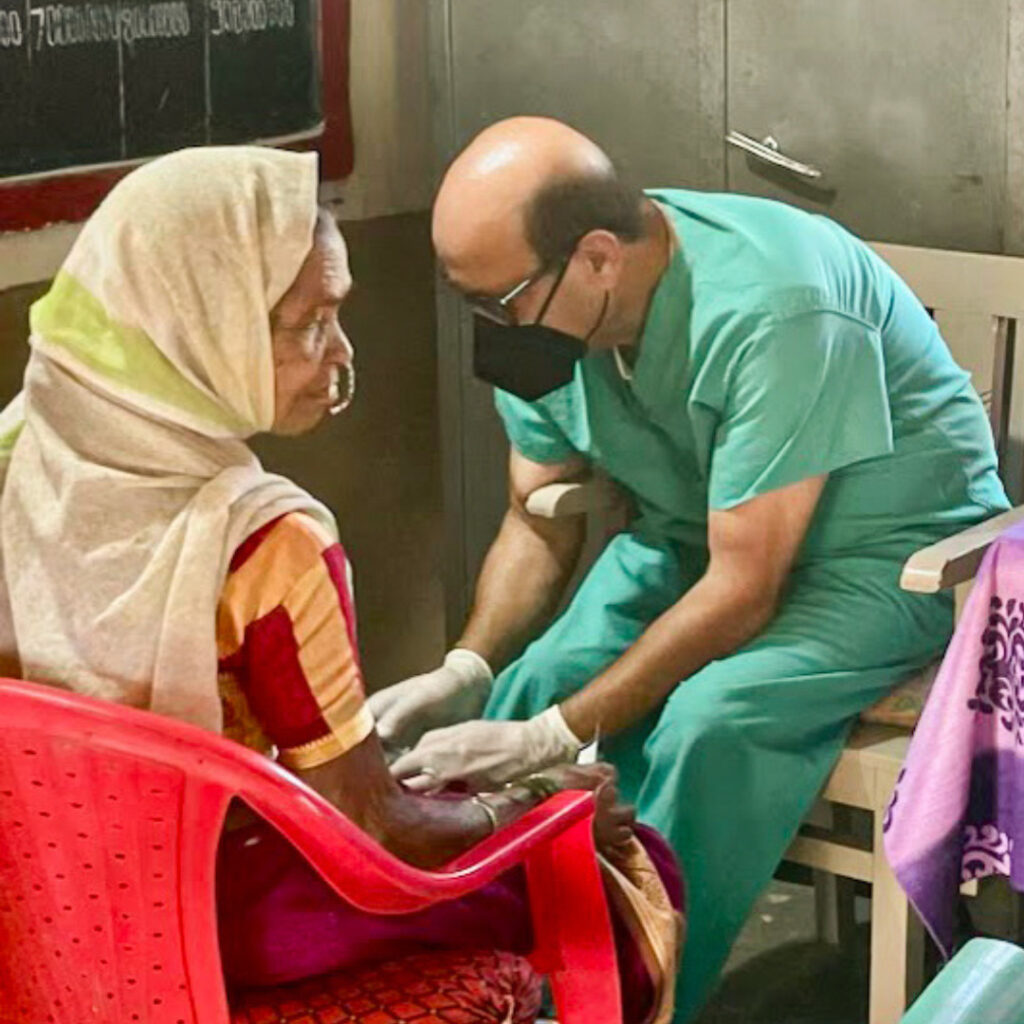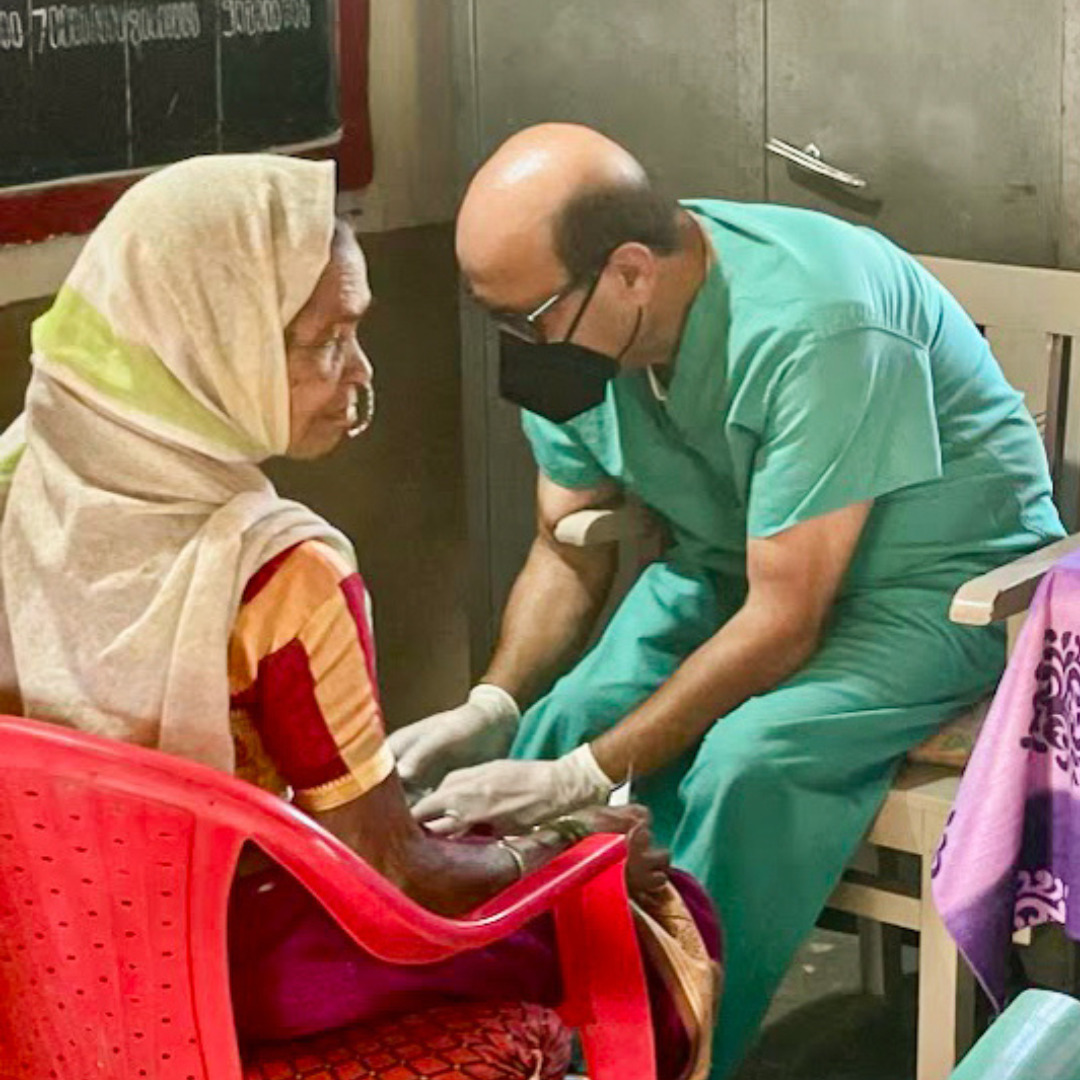 Since finishing his residency in 1993, Gupta's had a successful career, working as a doctor in Baton Rouge, Louisiana, a medical director for a hospice facility, and a clinical researcher studying obesity and diabetes. Eventually, Gupta went back to practicing full-time, taking senior care positions in Louisiana before moving to California to do more geriatric care and research, retiring in 2021. 
However, just because Gupta was retired didn't mean he wanted to give up medicine for good: "I had been fancying locum tenens work even before I retired," he said. "So that mindset had been there, and after retiring, I looked for locum positions."
Dr. Gupta's Locum Tenens Experiences
Gupta's very first locum tenens assignment was in California, where he filled in for a married couple who owned their own practice while they took a vacation. The schedule was perfect for Gupta, as he only worked two days a week for five or six weeks per year.
"They are very old-fashioned," Gupta said. "They use paper charts and still write their notes by hand. So, that was a very wonderful opportunity for me, because that's how I had started my practice when I was in India 42 years ago."
Working at this small, family-run practice is not the only locum assignment Gupta's taken on. Through his partnership with Tommy, a recruiter at Barton's Las Vegas office, Gupta accepted a remote locum tenens assignment in which he helps patients understand blood test results.
"Tommy's been very amazing in terms of understanding what my requests for locum positions are," Gupta said. "He's suggested many opportunities that we have looked at together. He's always very respectful, very prompt, and very proper. He calls and we chat, and it's been very nice."
Making a Difference as a Volunteer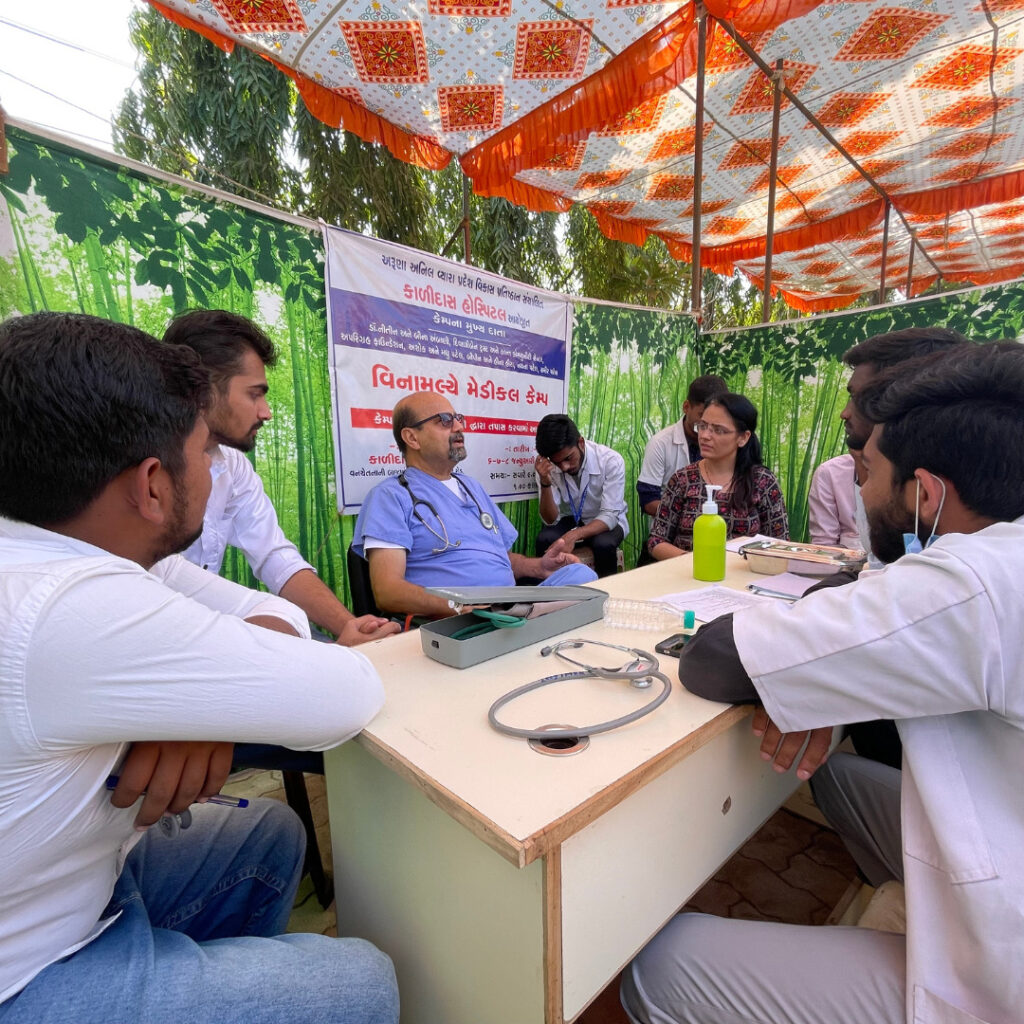 Working locum tenens assignments gives Gupta the freedom and flexibility to pursue other meaningful activities, like volunteering. In January, Gupta traveled with a group of other medical providers to underserved tribal villages in India for three weeks, providing crucial healthcare to anywhere between 100 and 600 people every day.
"We go to tribal villages in the state of Gujarat, where they have very little anything," Gupta said. "The roads are unpaved, so sometimes you're driving on dirt roads."
The providers go in groups and take their own medicines and instruments and perform a variety of healthcare services, such as non-invasive screenings for anemia, vision screenings (and providing eyeglasses on-site), disease diagnosis (providing treatment on-site or during a follow-up), and teaching basic hygiene skills. Gupta and his colleagues do their important work out of makeshift exam rooms created with wood and cloth in school buildings. Surgeries were also performed for non-emergent conditions at sites with operating facilities.
"They come as a group, the whole village—young children, older folks, middle-aged folks," Gupta said. "To see them and to talk to them and to touch them, and to offer them a semblance of having been listened to, I think that probably was the most impactful for me. To be able to go back to the country that I come from and to be able to do so in an area that needed it the most was just priceless. I really am in awe."
Gupta plans on returning to India to volunteer this upcoming January.
Locum Hero
Gupta's passion for helping others and his commitment to locum tenens work made him the winner of this year's Barton Associates' Locum Heroes award. He was chosen by a panel of medical providers who had won the award in years' past.
"It's amazing, I did not think what I did was anything that special," Gupta said with a laugh. "Everyone likes to be recognized, so that is really nice. But it's all in a day's work. It's that relationship, that touch, that care and that part of yourself that you give to a patient, is what being a physician is all about."
As this year's Locum Hero, Gupta wins $2,500 for himself and another $2,500 that he can donate to the charity of his choice. Gupta has decided to donate the money to the Anekant Community Center (ACC), a nonprofit based in La Mirada, California, that works to improve the health of southern Californians.
Gupta does have some advice for medical professionals looking to become locums.
"It's something that you have a say in, in the sense that you can select what is being offered to you," Gupta said. "If you make your choices that are relevant for you, it can be the most rewarding experience. Especially for someone like me, who is now retired and doesn't really need the money, but they need to touch and talk to a patient, locum tenens is the way to go. It's an amazing opportunity."
If you're a healthcare provider looking to take on a locum tenens assignment, check out our open positions and reach out to our talented recruiters to get started.