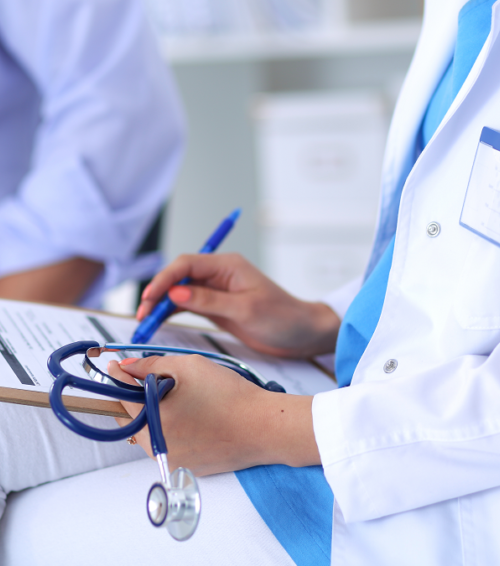 For those who aren't familiar, healthcare professionals who provide wellness screenings see patients for annual wellness visits (AWVs). AWVs are Medicare-covered exams focused on preventive care. Are you interested in providing wellness screenings for those who need it most? This opportunity offers a number of benefits for patients and providers alike.
If you've ever considered part-time healthcare roles to supplement your income, you know there are countless available options in nontraditional jobs such as in-home health and well-being services, telemedicine, employee wellness, writing for blogs and medical journals, and more. However, there's a unique opportunity to be taken advantage of in wellness screenings. Here are a few reasons to pursue these particular jobs:
1. Provide an Accessible Option for Patients
Because they're covered by Medicare, AWVs provide important preventive care that some patients might not ordinarily receive. Wellness screenings are often conducted in mobile units or clinics, which is especially helpful for patients living in rural areas who might otherwise be forced to travel long distances for treatment.
A mobile or clinic setting is also more convenient for the providers themselves. Instead of driving between patient homes to conduct AWVs, you stay in one place while patients come to you.
2. Practice Proactive Preventive Health
Preventive care avoids potential health problems and catches issues in their early stages before they become too serious. In these ways, AWVs help patients take a more proactive role in their healthcare.
We know wellness screenings are cost-conscious options for patients, but they also benefit the healthcare system as a whole. Providing care for patients with several medical issues has been proven to increase the cost of care. AWVs and other preventive practices help avoid costly care — especially for populations with social needs such as Medicare patients.
3. Your Options to Help
For providers eager to take part in wellness screenings, there are a number of ways to do it. Today, family practice clinicians hoping to escape hospital politics, establish a flexible schedule, and build a diverse skill set find rich opportunity in nontraditional healthcare roles — particularly locum tenens jobs. In addition to providing care for patients who might not receive it otherwise, locum tenens wellness screening jobs allow you greater freedom and flexibility.
Are you ready to start providing important preventive care for patients in need? The Barton team is here to help you get started today.