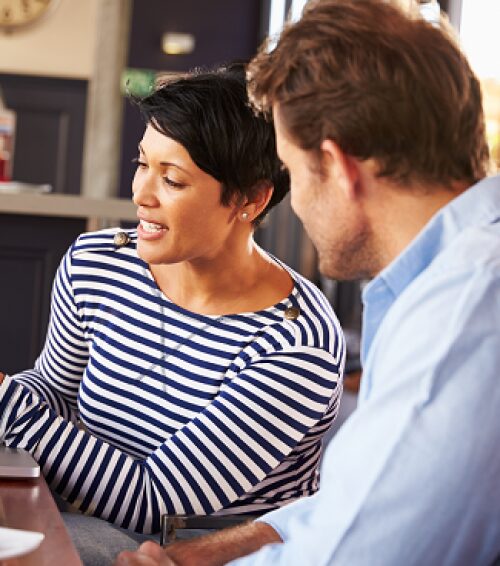 Not sure what you want to do with your career? That's okay! You don't have to know the answers, but there are a few simple things you can do to create more options for yourself. You'll never know what opportunities are out there until you market yourself to the right people.
Check out the three tips below and learn how locums tenens work can help you get out there and find your next #dreamjob:
1. Create a LinkedIn Profile
Let's start with the basics: LinkedIn is a social platform for professionals. The company's mission is to connect the world's professionals to make them more productive and more successful. Watch LinkedIn's own video to learn more.
Simply put, LinkedIn provides you a page to list the information you typically put on your resume: summary, experience, education, certifications, and so on. It lets you connect with others to view their profile and join groups of professionals to discuss topics in your field. Check out my LinkedIn page for an example.
To create a LinkedIn account, head over to LinkedIn.com to sign up. You'll want to have an updated resume handy, which you can use to build your page. Don't worry! The LinkedIn platform walks you through the process step-by-step and its really easy.
Locum tenens work is a great way to enhance your resume with new skills. LinkedIn will also put you in touch with locum tenens recruiters who, based on your experience and background, will be able to find customized opportunities for you.
To me, this was always the biggest appeal of locum tenens work — you can explore new places while also specifically seeking out positions where you'll gain new skills and meet new professionals, all of which are highly beneficial to your long-term career.
Some quick tips about LinkedIn:
To get your degree (e.g. DNP) and certification (e.g. FNP) to appear after your name, you must add it as part of your last name.
The most successful headlines (i.e. what appears directly under your name) are short and accurate. I highly recommend using your current job title here because it makes it easier for recruiters to find you quickly.
Keep your past experience descriptions short. You want to pique the interest of recruiters, not give it all away!
Connect your Twitter account, which will allow you to share content and connect with more people in your professional network.
2. Make Personal Business Cards
Its super easy and cheap to get a set of professional, well-designed business cards. You'll definitely want to get your own made. Don't use your current employer's business card, because you wouldn't want a recruiter emailing your work address. Plus, having your own cards means you can customize them with your personal style.
I've used Vistaprint in the past with success. They offer a library of unique, professional designs, and you can choose from a variety of paper thicknesses and finishes.
I tend to prefer simple business cards that include the person's name, degree and credentials (e.g. DNP, PMHNP-BC), email, website, and LinkedIn profile link. I do spend more time looking at the uniquely designed cards and those with a compelling call to action. For example, I once got one from a colleague that read, "Connect with me on LinkedIn to talk business or if you need a happy hour recommendation next time you're in Seattle."
3. Attend Conferences
There are so many conferences for nurse practitioners every year, and they all offer a chance to learn and connect face-to-face with your colleagues. It is incredibly important to attend these events both to stay abreast of the latest treatments and to network and market yourself. Check out this list of 2018 nurse practitioner conferences.
Use conferences as an opportunity to meet a LinkedIn connection face-to-face. I typically send messages prior to the conference asking if anyone wants to grab coffee or hit up a happy hour. Meeting someone in person strengthens your relationship with them immensely.
And don't forget to bring your business cards with you and give them to new people you're meeting. After a conference ends, I usually hop on LinkedIn and connect with everyone whose business card I happened to snag.
How do you market yourself as a healthcare professional? What would you add to our list?
Are locum tenens jobs part of your strategy to market yourself? Contact a Barton Associates recruiter today to discuss your options.