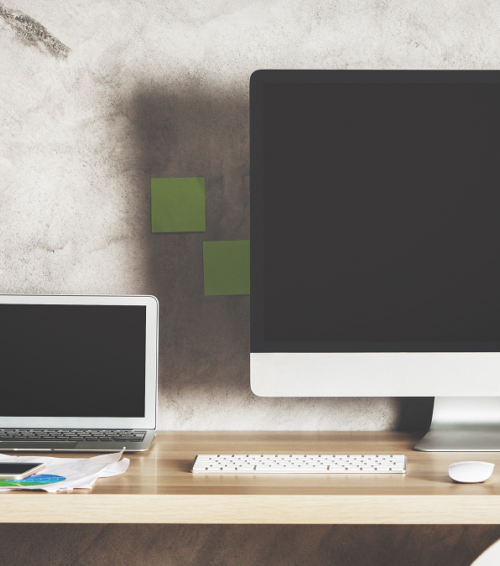 There are many benefits to using electronic health records over manual record-keeping. Most, if not every, modern healthcare provider is currently using some type of EHR system. Benefits from implementing an EHR system include:
Streamlined patient evaluations.
Better disease surveillance.
Easier care coordination.
Fast access to updated patient test results.
Decreased operational costs.
However, if not used properly, EHR systems can hinder providers as much as manual procedures once did. In order to prevent this, it's critical that private-practice physicians and facility managers consistently optimize and improve their EHR management systems.
Here are some ways decision-makers can optimize their EHR platforms in the near future:
1. Evaluate Current Processes and Procedures
Whether you've just implemented your first EHR system or you've been using it for a while, it's critical that you keep a watchful eye on how other professionals at your facility use it. Track how often employees log in to the system and how well they adapt to it. Watching statistics such as the consistency of user logins or the number of times someone uses the printer will help healthcare leaders understand how well the EHR system is being integrated into practice processes.
To ensure that the EHR system is being used properly and efficiently, it's important for employees to stay up-to-date on how the facility operates. Consider role-playing with physicians and clinicians to reinforce these practices — not just during the initial implementation phase, but on a regular basis.
2. Consider EHR Costs
The cost of an EHR system shouldn't catch you by surprise. According to HealthIT.gov, the typical cost of implementing an EHR system can range from $15,000 to $70,000. This may seem like a large gap, but the cost can vary significantly depending on whether the EHR system is located on-site or maintained virtually as software as a service (SaaS).
SaaS EHR systems tend to be less expensive because they are subscription-based — facilities pay a fixed monthly fee to use the software and have third-party specialists update, upgrade, and fix any glitches. On-site EHR systems and equipment tend to cost more because facilities must hire a professional to install the EHR platform and manage the data servers that support it.
To fully optimize their EHR management plan, healthcare facility managers should evaluate their EHR's overall use costs to ensure they fall within their budget.
3. Hire Locum Tenens Physicians and Clinicians
There's no better way to improve EHR management than by staffing locum tenens providers. As a result of working in numerous healthcare settings, locum tenens have often been exposed to multiple EHR platforms. Exposure to so many different EHR systems allows locum tenens to easily adapt to, advise full-time employees on, and help improve whatever system your facility uses.
Not only can they improve EHR implementation, but locum tenens providers can also significantly reduce human resources costs. Locum tenens physicians and clinicians require much less onboarding time than new, full-time employees, which minimizes the cost and time used to train them. Furthermore, because locums are able to quickly adapt to new practice settings and EHR systems, there will be little, if any, loss in productivity.
It's easy to bring on a locum tenens physician or clinician. Get started today by contacting a Barton Associates representative or filling out the form below.