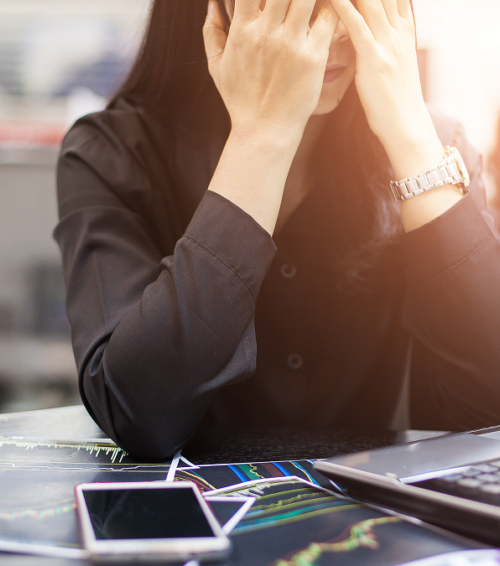 Now more than ever, staffing for planned and sudden vacancies is a challenge for any healthcare facility. As the physician shortage persists, you're still obligated to maintain continuous care and open revenue streams. Furthermore, finding the perfect fit for your open position is a daunting process. There's a lot at stake, and the importance of staffing the right doctor can't be overlooked.
That being said, bringing on the wrong doctor for a permanent role — one who's out of touch with your patients, has poor bedside manner, or simply isn't qualified — can have a multitude of consequences, both financial and reputational. Fortunately, these can be avoided by staffing a locum tenens physician to bridge the gap.
Here are three ways staffing the wrong doctor can hurt your facility — and why you should consider bringing on a locum while you search for the right permanent physician.
1. Your Patients May Receive Lower Quality Care
Personality is a major contributing factor to a new hire's success at your facility. Clashes will certainly affect his or her relationship with your permanent staff, but perhaps more importantly, they will also prevent him or her from establishing strong connections with your patients. Poor patient-provider relationships often involve impaired communication and decreased trust. A patient who doesn't trust their doctor is less likely to be honest and therefore won't receive needed care.
When you're working with a locum tenens agency such as Barton Associates, our dedicated account managers take the time learn what you're looking for and locate candidates who will fit the culture at your facility while you seek your next permanent physician. Locum tenens physicians often love the opportunity to provide care to underserved patients, such as those at understaffed facilities.
2. Your Patients May Seek Care Elsewhere
If your patients receive inferior care for too long, they will (and should) seek a better doctor. Losing patients affects not only your facility's reputation, but also your revenue — so don't wait. Hire a locum tenens physician before gaps in coverage become too serious. You'll keep your patients, maintain the care they deserve, preserve your facility's respectability, and free up more time to find the perfect permanent hire.
3. You'll Waste Time
In the age of the physician shortage, your resources are more precious than ever before. When you bring on the wrong doctor, making the effort to fire and rehire will only be a waste. Instead, hire one locum tenens physician while you seek one perfect permanent candidate. This will allow you greater flexibility to properly vet candidates and ensure the best possible hire.
Are you ready to hire a locum tenens physician while you search for the right permanent doctor? Barton Associates can help!
You don't need to wait for the perfect permanent hire! Check out our Ultimate Guide to Locum Tenens Staffing and connect with a Barton Associates account manager

to find out how a locum tenens physician could help your facility today.