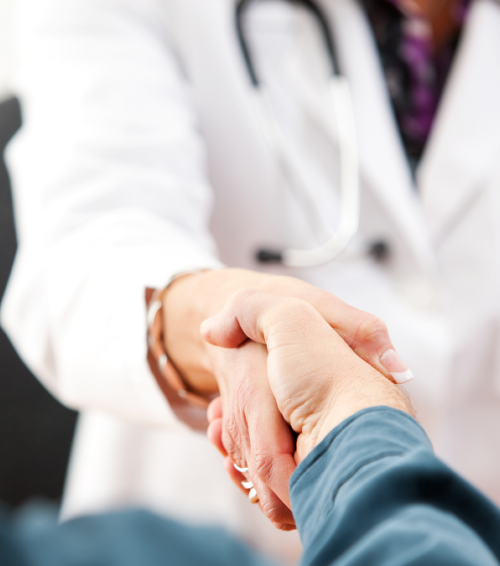 Convenience culture is the driving force behind many of the changes taking place in the healthcare industry. Seen in the rise of retail clinics and telemedicine services, the industry's usual path of development has been directed by a distinct trend toward creating an easier overall experience.
Whether facilities are trying to improve their patient-facing initiatives or making internal factors more convenient for providers and patients alike, there's much to gain from healthcare's adoption of convenience culture. And, in many cases, locum tenens services are making the adoption process easier, faster, and better. Let's take a closer look:
1. Telemedicine: Banner of a Changing Industry
Few major changes to healthcare illustrate the industry's growing need and desire for a convenient experience like telemedicine does. Routinely noted as healthcare's future, telemedicine services will help solve many of the problems that have plagued the industry for years: lowering healthcare costs, improving access to care, and increasing care quality. With this technology, rural patients in physician-starved states such as Alabama and Louisiana can gain access to the care they need.
The notoriously tech-friendly millennial generation has also shown an interest in telemedicine services. With its convenient and personalized features — aspects millennials favor in any situation — telemedicine offers the same medical expertise as a doctor's visit without the hassle of scheduling an appointment.
As your organization moves toward telemedicine services, consider involving locum tenens providers. This combination creates flexible convenience that can help you start new service lines, decrease wait times, increase revenue, and improve the patient experience. It doesn't involve an expensive technical investment, either; all you need is an internet connection and a computer with a webcam to get set up.
2. Simplified Hiring
Locum tenens providers are also helping to meet staffing needs during the ongoing physician shortage. Although states such as Alabama and Louisiana rank among the hardest hit, the entire nation is faced with a physician supply unable to meet ever-increasing demand — and the gulf is only expected to widen in coming years.
In turn, this can make short-term staffing shortages — a provider out on maternity leave, taking a vacation, or out unexpectedly — a significant concern, especially in those areas already considered underserved. No matter how short or long, expected or not, these absences can create holes in your staff that are hard to fill.
In these instances, using locum tenens services to temporarily cover absent providers is the perfect solution for any facility. Many locums have worked in and with a variety of practice settings, specialties, and systems, meaning they offer consistent, convenient, and flexible patient services.
Locums can make a significant improvement to any of your staffing concerns: The facility needing a physician role filled for a week can quickly and easily contract a locum instead of going through the arduous staffing process. Not only will locums help meet your facility's staffing needs, but — with the help of a dedicated locum tenens agency — they will be able to do it faster and simpler, too.
3. Happier Patients
Although healthcare organizations and facilities tend to be the first beneficiaries of change, the advantages are eventually seen by patients as well — and using locum tenens services to meet staffing needs is no exception. Along with the convenience of telemedicine, easing in-person staffing concerns equates to shorter wait times and greater access to care.
This is important to consider when addressing how inadequate staffing affects overall patient satisfaction: When your facility doesn't have enough providers to meet patient demand, waiting for an appointment becomes a headache most patients (and providers) would like to avoid. This frustration can become so unbearable a patient may feel the need to switch facilities; no one wants to wait weeks or even months for an annual physical exam. By supplementing your staff with locum tenens providers, your facility will be able to run as efficiently and smoothly as ever before, and without fear of losing patients.
A convenience-obsessed culture necessitates quicker and easier access to the care patients need and desire, making care-delivery approaches such as telemedicine and locum tenens a reciprocal benefit: Not only are organizations meeting patient demands, but by doing so, they are helping the patient receive the care they want, when and how they want it. In turn, these smart, forward-thinking facilities retain more patients and improve their bottom lines.
Ready to realize the benefits of locum tenens services? Contact us today.