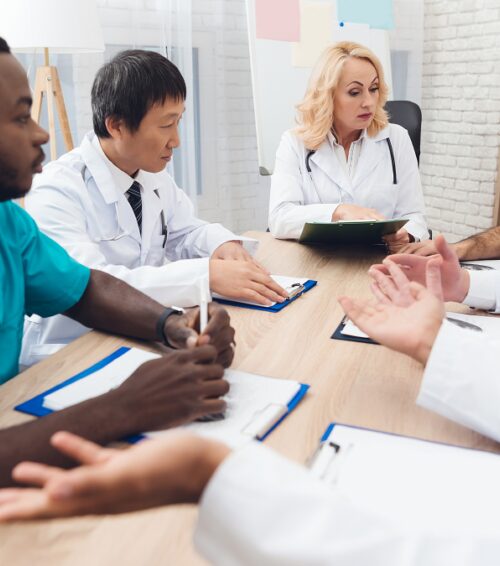 At the industry level, healthcare mergers are a necessary function on both the business and health sides. Handled properly, they can create greater financial efficiency and improve care quality": factors that largely explain why the practice has become so popular in recent years. Q1 2018, for example, has shattered records related to healthcare mergers and acquisitions.
Matters are slightly more complicated at the individual facility's level, however — particularly on a day-to-day scale. Even mergers that prove beneficial in the long term may seem complex when health and business stakeholders are attempting to carry out business as usual despite all the changes being implemented.
Fortunately for these organizations, locum tenens services offer a quick way to dial back the daily challenges of a healthcare merger. Here's how:
1. They Negate Turnover
You don't need to be a business expert to know mergers result in employee turnover. This phenomenon can be an intended effect (redundant human assets being laid off, for one example) or an undesirable outcome; either way, front-liners and decision-makers alike can expect to work with an altered, sometimes volatile roster for some time after the deal is done.
Perhaps unsurprisingly, healthcare organizations in particular may struggle to weather merger-induced turnover. In an industry already struggling with a staffing shortage, even a temporary loss of staff can impact the facility's ability to see an adequate number of patients and provide an appropriate patient load to physicians and other professionals.
By this factor alone, locum tenens is perfectly suited for the realities of post-merger life. Instead of overworking staff until appropriate replacements for missing staff can be recruited, vetted, and onboarded, organizations can react to unexpected turnover events with few-to-no gaps in coverage regardless of their specific needs. Barton Associates, for instance, can often have staff on site in 24 hours, keeping patients, health personnel, and business assets stable in an uncertain time.
2. They Reduce Uncertainty
Turnover is only the midway point of the stakeholder's staffing woes following a turnover. In terms of stress, not knowing which roles will exist and which won't in a given period can be every bit as impactful. When you aren't sure how your organization will look in a month or a year, it's hard to build toward any sort of cohesive plan.
As with the above, healthcare's ongoing shortage only deepens this concern — and just as surely, a locum tenens service can help overcome it. Alongside speed of deployment, the agency's access to a diverse collection of skills and specializations means the organization can adjust to the future as it comes. Instead of scrambling to comply to a requested change from on high, merger-strained facilities can rest easy knowing a temporary professional is available in short-term capacity while they look for permanent personnel.
3. They Reduce Risk From Experimentation
Often, the idea of "business as usual" goes out the window when a merger occurs. When new people come in with ideas and motivation, larger change is almost a given. As with the other items on this list, trying to adapt and grow while a plan is in the process of implementation can be an incredibly stressful endeavor. For administration-level staff and other decision makers, failure to make a new plan stick can also create unfair black marks on an otherwise excellent performance record.
Here, locum agencies can help in a few ways. Besides providing temporary talent for trial programs or expansions, Barton Associates offers an easy entry into new revenue streams such as telemedicine. In turn, organizations can use the services to "dip a toe in the water," implementing rather large changes on a trial basis to see how they take hold with patients. This could be useful for the facility tasked with finding new ways to generate revenue. Speaking specifically to telemedicine, the model can also create low-risk inroads into communities the organization couldn't reach otherwise, requiring relatively small expenditure on equipment or personnel in the process.
To be sure, a merger is never an easy event to weather. Considering turnover, crippling uncertainty, and massive changes to the operational status quo, there are a million ways things might change — all while the organization expected to continue providing service. For these organizations and others, locum tenens provides a number of innovative solutions and outcomes merger-affected facilities would struggle to reach on their own.