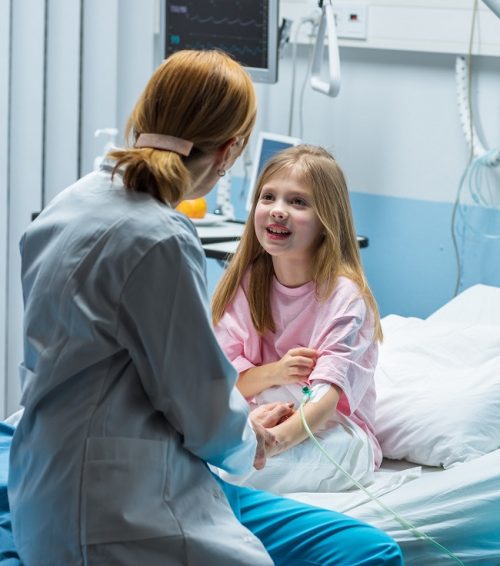 Recently, we reached out to our providers to find out what advice they would give physicians, nurse practitioners (NPs), physician assistants (PAs), dentists, and certified registered nurse anesthetists (CRNAs) who are embarking on their first locum tenens assignment. In response, one NP said to "be prepared for the unhappy patients who feel abandoned by their physician," and to eventually learn to "leave your patients behind."
It's no secret that the opportunity to see patients in need of care is one of the greatest benefits of locum tenens assignments. However, this also poses a few challenges when it comes to bedside manner. First, your patients are no longer seeing the provider with whom they may have already formed a relationship. Though this is likely temporary, patients may feel like they've been passed off. Second, by the very nature of locum tenens, you (the locums provider) will leave these same patients someday as well.
Before you do move on to another position, how can you connect with your patients and ensure you're providing the best care possible in a temporary situation? Regardless of what your patients might be thinking, you know why you're there: to give all that you can and provide quality care, no matter how long you'll be doing it. Here are a few ways to practice great bedside manner in locum tenens:
1. Spend Extra Time With Patient's Family
Introducing yourself to family members who accompany the patient and taking the time to answer their questions goes a long way. It shows the family and the patient that you acknowledge you're temporarily replacing a trusted member of their healthcare team, and that you've come fully prepared to meet their individual needs. If providers have been experiencing any stress about the change in care, this will help ease their concerns.
2. Be Mindful and Stay Present
Instead of thinking ahead to when you'll be leaving and how that will affect the facility, great bedside manner means being fully present through each interaction. Your patients will feel better cared for and will be less likely to worry about you leaving if you don't show signs of concern yourself.
3. Remember You Still Might Return
Yes, you're providing care temporarily, but that doesn't mean you'll never return to the same facility in the future. If you love it, extending your assignment is always an option. For Sophia K., a locum tenens NP, the fulfilling patient relationships she developed on a locum assignment led to just that:
"It's been incredible helping patients improve uncontrolled diabetes, helping with early detection of cancers, and focusing on diet and exercise to help them lose weight. It's no wonder I keep extending my assignment here!"
4. Focus on the Positive
Be attentive to the care you're able to provide, the quality of bedside manner you offer, and the progress of your patients as their health improves. Debbie C., a locum tenens NP, advises:
"Know that you care and are giving and doing the best you can, but also know you are there to plug a leak, not fill a hole."
Maintaining a positive outlook and a focused purpose will go a long way in ensuring you're making the most of your time at a given assignment.
How do you take steps to connect with your patients on a locum tenens assignment? Share in the comments below, and explore Barton Associates' provider resources for more information.