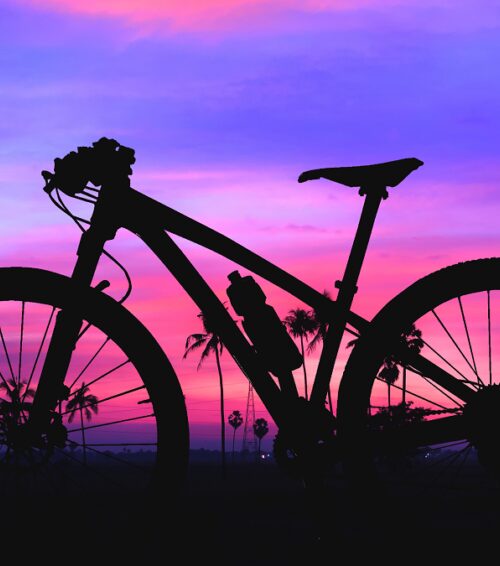 Working as a locum tenens practitioner has endless advantages: You get to travel and try new positions with a huge amount of flexibility and a steady paycheck. It's an exciting time to work locum tenens, and many providers are choosing to follow the locums career path.
Unfortunately, having so much flexibility can make it hard to establish a routine. When your work location changes frequently, you need to be deliberate about making time for activities such as running, swimming, taking workout classes, and going to the gym.
Exercise has been proven to improve mood, boost energy, and combat infections and diseases. Here's how to stay active when traveling for locum tenens roles:
1. Know Yourself
Staying active can be tough, whether you're on the road or in a steady, traditional position. After all, you have to deliberately carve out time to hit the gym or go for a run. It's important to be realistic about who you are, what you're likely to do, and what will motivate you.
For example, some people are intrinsically motivated — they set a goal for themselves and are able to accomplish it. Others need people on board with them, knowing what they're up to and pushing them to move forward. Some might already work out five days per week, while others may go on a walk every few days.
When you're devising a plan for how to stay active when traveling, remember that the person you're creating the plan for is you.
2. Use Physical Activities to Explore New Places
One of the best parts of working locum tenens is how many new places you'll get to see. You'll not only learn about the people you serve, but you'll also gain familiarity with the culture and geography of the cities and towns in which you're working.
Physical activity is a great way to learn about where you live. If you're on a locums assignment somewhere that is particularly bike-friendly, then invest in a bicycle and use it to commute to work. If you like to run, then plot runs around your new neighborhood. Planning hikes or checking out a new swimming hole are options as well.
3. Join a Gym With Multiple Locations
Some gyms want to lock you into an annual membership, but this isn't always the best fit for people who work locum tenens. Instead, you should search for gyms or fitness centers with facilities nationwide that allow their members to work out in any of their locations.
Here are a few gyms that have locations across the U.S.:
If you prefer yoga or other small workout classes, it might be worth checking out ClassPass, a service that allows you to try out different fitness classes wherever you are. There are also fitness center chains such as Corepower Yoga, Orangetheory Fitness, and Title Boxing Club with multiple locations across the country.
4. Find a Group to Hold You Accountable
Many people are motivated by others; it's easier to show up to the gym or go on a bike ride if you've planned to do it with someone else. Plus, as a locum tenens provider, you may be looking for opportunities to make connections with new people.
Locum tenens providers often turn to Meetup.com to find groups and recreational sports teams they can join. Don't worry if you're not a super competitive athlete; many of these groups are tailored to everyone, offering activities such as kickball and cornhole.
How do you stay active when traveling for locum tenens roles? Share your tips and tricks with us on Twitter!