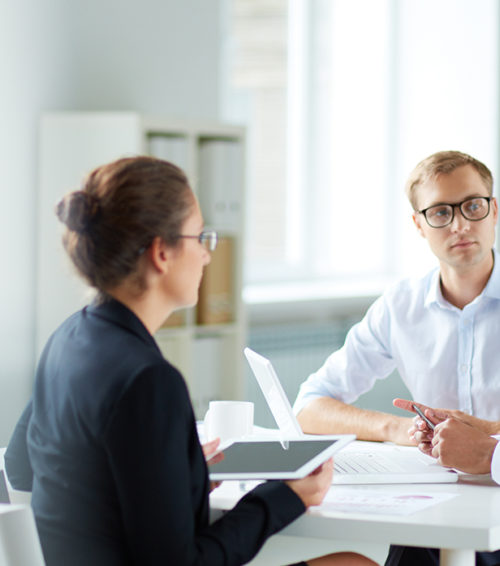 The healthcare sector continues to evolve rapidly, with all efforts focused on three core matters:
Improving patient care.
Reducing healthcare costs and hospital expenditures.
Bolstering intelligent population health management through modern technology.
Effective staffing is a powerful tool that can help healthcare organizations achieve these goals in 2017. To that end, let's take a look at the top five reasons to hire locum tenens professionals:
1. The Skills Gap Is Growing
The skills gap has hit healthcare hard, and it shows no signs of receding. The U.S. Bureau of Labor Statistics forecasts that healthcare will have 5 million new job openings between 2012 and 2022, while HealthLeaders affirmed that 50 percent of positions created in 2013 went unfilled.
This unfortunate workforce statistic has trended in the same direction since, with even more intense shortages likely to occur in 2017. Fortunately, locum tenens physicians, nurse practitioners, and physician assistants offer a fast and sustainable solution. Locum tenens providers can fill your facility's needs for any position, and can be available within 24 hours for openings ranging from a few days to six months or longer.
2. Physician Burnout Isn't Going Away
It should come as no surprise that physician burnout has been increasingly prevalent across the medical field. Medscape's 2016 Lifestyle Report revealed that burnout ranged from 40 percent to 55 percent among physicians, with psychiatrists experiencing it the least and critical-care professionals the most.
Physician burnout can lead to a lower quality of care, hindered engagement, poor efficiency, increased risk, high turnover, and other challenges. Bringing on engaged, efficient locum tenens providers is a tool you can use to assist physicians in achieving stronger work-life balance and remaining energized and fresh.
3. Regulatory Compliance Is a Challenge
Deloitte reported that nothing may be more important than standardizing, automating, and streamlining regulatory compliance in the healthcare industry in 2017.
Because American regulations continue to change, and no one is sure what will become of the Patient Protection and Affordable Care Act (ACA) this year, hospitals must have a plan in place to handle compliance more accurately and efficiently. One solid strategy? Hiring locum tenens providers who can focus on quality patient care while on-staff physicians and clinicians work on acing compliance.
4. Locums Can Handle Electronic Health Records
Thinking back to those three core matters from the beginning of this article, it is easy to place EHRs at the center of it all. Because of compliance demands and the struggles related to finding time to use EHRs properly, these systems have been a major headache for the American medical community. HIT Consultant, citing data from the American Medical Association, stated that EHR systems are a leading cause of workforce management problems in healthcare.
Rather than forcing physicians and other full-time staff to stay late, work on weekends, or participate in other activities that may lead to burnout, consider using locum tenens to get EHRs on track in 2017.
5. Effective Staffing Creates Financial Stability
Physicians make money for healthcare organizations by providing care that translates into billable services. The average physician generates $1.4 million in annual revenue for a healthcare organization, and Select International estimated that the cost of just one primary-care position leaving a medical practice can range from $250,000 to $1 million.
If you want to make sure your staff is engaged and not getting ready to leave your practice, take the load off their shoulders by establishing a more intelligent and aggressive locum tenens strategy for 2017. This investment should pay for itself, considering how financially dangerous physician turnover can be.
The healthcare staffing landscape is constantly changing, but hospitals, practices, and other facilities will always need qualified, involved medical professionals.
To learn how we can help you hire locum tenens professionals, contact an Account Manager today!