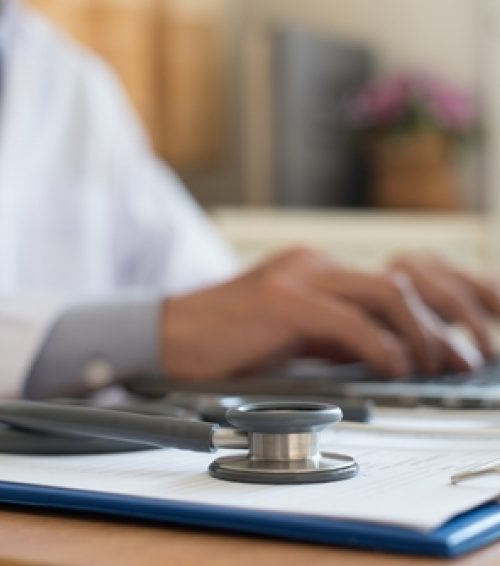 Have you just started a new locum tenens position and want to build your patient panel? Perhaps you were hired to grow the medical organization's practice and increase patient access. If so, here are five simple tips to help you do that.
1. Marketing- Look at the services offered in-house that can help to get your name out and to announce that you are accepting new patients. Your organization may have an internal newsletter, blog, or a website. See if you can offer an interview to share more about yourself and have it placed in print and/or online. Don't forget to make sure that your organization has you listed in their online physician directory with the pertinent contact information and have made it clear that you are accepting new patients.
See if the healthcare company has a marketing and/or advertising department to assist you with running a print and/or online ad. Depending on where you reside, certain social media apps will be more effective than others. Consider having your organization run a Facebook ad on your behalf. Look into visiting a local radio station or two to grant an interview and offer a talk about a pertinent healthcare topic.
2. Like to write?- If you enjoy writing, see if you can submit a healthcare-related article to either your organization's website or newsletter. Sharing some practical medical information for readers is not only helpful but can be a good way to get your name out. Submit an article or ad to your local medical association also. If you prefer video, do a short vlog for the website, introducing who you are and highlighting the services you offer. Try to get your contact information listed in other health-related directories.
3. Community Health Fairs- Look into participating at a local community health fair where you can help with basic health screening such as A1C, lipids, and blood pressure checks. It's a great way to meet members of the community and also spread the word that your practice is open to new patients. Have a stack of business cards or pamphlets with your contact information, services offered, and office hours ready to hand out.
4. Meet & Greet- Look into the possibility of setting up brief 15-20 minute free meet and greet appointments. This is a great way for potential patients to meet you and to get their questions answered. Sometimes individuals want to see if the practice is a good fit for them, and this can be a way for them to better assess that. Your front staff handling phone calls should be aware and proactively letting patients know that your panel is open. Have signs or pamphlets placed in the waiting room and perhaps the entry of the building to get the word out. Check in with your staff regularly to see how the process is going and if new patients are being offered appointments with you.
5. Word of Mouth- Spread the word out into your community in as many ways as possible. On the professional side, letting your colleagues, such as specialists, know that you're accepting new patients can help as they can start to refer their patients to you. If you're a primary care physician, introducing yourself to the medical staff at your associated hospitals' emergency rooms and urgent care centers can be helpful. It may help acute care physicians and hospitalists set up new patient appointments for those in need.
Lastly, don't forget to utilize the services that your Human Resources department may have for on-boarding new physicians. Good luck!
Want to learn more about locum tenens with Barton Associates? Fill out the form and one of our representatives will reach out to you!