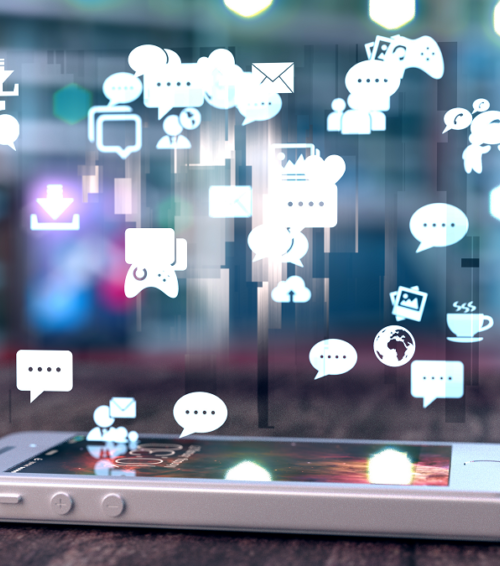 Searching the web for a locum tenens job can be frustrating. Searches can yield thousands of results and leave you wondering where to begin. Wouldn't it be better if your next assignment found you? Smart locum job seekers will harness the power of social media to find the right position.
1. Provide a Detailed Description of Your Skills
When employers and recruiters turn to social media, they are searching for clinicians with a specific skill set that matches the requirements for a job assignment. If you expect them to find your profile, you must provide a detailed description of your skills and accomplishments. Avoid vague statements such as "diagnose," "prescribe," etc. Those sound more like a general definition of a clinician. Generic descriptions aren't likely to help you stand out from the crowd. Instead, create a description that includes the types of conditions you treat, the procedures you perform, and even the number of patients you typically see in one day.
2. Be As Clear As Possible About What Type of Position You Are Seeking
Clarity saves time for both you and the recruiter. Are you looking for short- or long-term assignments? How far are you willing to travel? When are you available to start an assignment? The more information you can provide, the better chance a recruiter will contact you for an assignment that actually matches the type of position you are seeking.
3. Be Active
Creating a social media profile is only the beginning. Your online visibility will increase the more you participate and interact with others on social media. If you want to be noticed, you must log on, post, and comment on a daily basis. Don't sit back and wait to be invited to "connect" with others on social media. Take the initiative and seek out other participants. The more connections you have, the more visible you become.
4. Go Beyond Keywords
Search engines are programmed to place more credibility in endorsements from other members than keywords. Seeking endorsements will help you rise in search rankings in a manner that is more "organic."
5. Manage Your Brand
Stay positive and professional. Everything you post should further your image as the type of clinician an employer would be proud to hire. Never speak negatively about a coworker, a current or former employer, or a patient. Don't get into arguments with others online. Stay away from controversy. No one wants to hire a troublemaker.
Implementing these strategies takes only a few minutes a day, and requires no advanced technical skills. So what are you waiting for? Your next locum tenens job is looking for you.
How do you take initiative with social media as a clinician? Tweet us
@bartonlocums
!