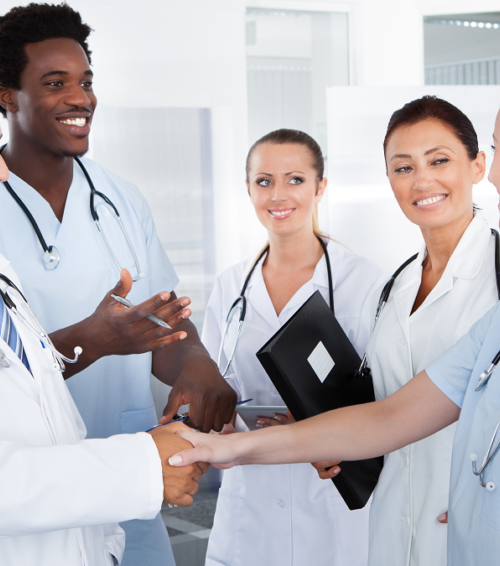 Finally, after all the schedule checking, rate negotiating, and filling out of credentialing and/or licensing paperwork, you are ready to go! It is time for your first locum tenens job. Here are some tips to help you along the way.
1. Make Sure You Have Everything You Need
Do you have your plane tickets, hotel confirmation, rental car confirmation, and directions to the hotel and your job location? The last thing you want to do is arrive in a new-to-you location with no idea where you should go next. Ask your recruiter to email you all of these things and print them out or save them somewhere accessible.
2. Pack Appropriately
Check the weather forecast and make sure you pack appropriately. You don't want is to arrive somewhere snowy while you are wearing the shorts you boarded the plane with from Florida. I once had a doctor arrive somewhere during the muddy season, and when he went to buy boots, the only thing he could find were fishing waders. He wore them to work, every day.
3. Confirm the Job Details
Make sure you know what time your job starts. You should allow yourself plenty of time to get there since it is an unfamiliar location and facility. You should also know the dress code (scrubs, shirt and tie, lab coat, etc.) and who your contact person is.
4. Ask the Locals
The local people and your new coworkers will have the most insight into what you should see and do in your new location. They will have great tips about restaurants, sightseeing, outdoors activities, etc.
5. Don't Forget Your Timesheet
At the end of your assignment (or at the end of each week if you are staying multiple weeks) you must submit a timesheet to Barton in order to be paid. Your recruiter will have sent you the timesheet along with an expense report, which is used to list job-related expenses (mileage, tolls, parking). The timesheet must be signed by the supervisor at the job site and then faxed or emailed to Barton on Monday. You will then be paid the following Friday. It is very important to get your timesheets signed and sent to Barton on time. If it is late, payment will be delayed an entire week.
Mostly importantly, remember that your Barton recruiter is here to help you with everything that you need. Good luck and enjoy your first of hopefully many locum tenens jobs through Barton Associates!