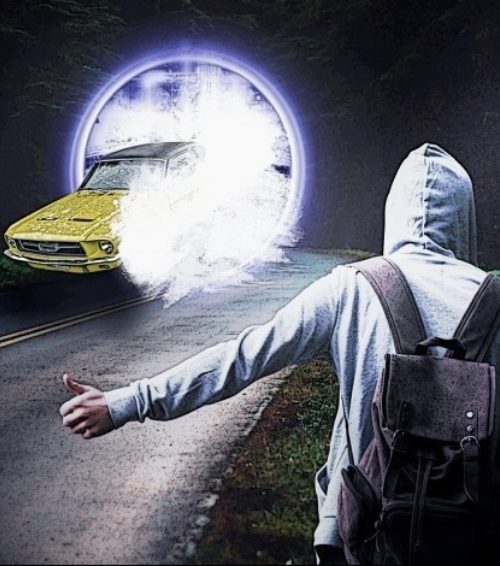 The healthcare sector has evolved significantly in the past decade, driven by an endless stream of new technologies, major legislative overhauls, transforming patient demands, and a massive shortage of qualified physicians and other professionals across the nation. Although many of the changes taking place are indeed expected to have a profoundly positive effect on patient outcomes and the efficiency of medical operations, they've all come with significant challenges that healthcare leaders need to understand and overcome.
With plenty more evolution on its way, the time is now to begin planning so that trends translate to opportunity rather than disruption. Let's take a look at five of the biggest trends that need to be on healthcare leaders' radar going into 2017.
1. Leaders Should Fight to Improve Cybersecurity
Becker's Hospital Review ranked this particular issue as one of the most important of 2016, and there are no signs that security will become any less of a problem in the healthcare sector this year. Rather, cybersecurity continues to be an exceedingly clear and ever-present danger given the widespread desire among hackers to steal patient records, which are valued highly on the black market. InformationWeek reported that 90 percent of all healthcare providers experienced a data breach in 2015, while the sector lost $6.2 billion total to such events.
Talent gaps and novel technologies are combining for an even more tumultuous year in healthcare security come January, and leaders need to find ways to plug holes and improve security performance as soon as possible.
2. Expect Intense Competition for Optimal Patient Outcomes
Healthcare IT News recently reported that the dual forces of patient demands and relevant regulatory compliance statutes are forcing hospitals and other facilities to completely rethink their strategies. The Patient Protection and Affordable Care Act (ACA) is extremely focused on patient outcomes, healthcare efficiency, and benchmarking, and the financial benefits of meeting its various statutes can be massive for medical organizations. Despite the legislation's uncertain future, hospitals that do not keep up risk being left behind.
Leaders will need to find ways to navigate the evolving payment structures that are meant to truly reward positive outcomes and penalize poor ones, while also progressing from a customer relationship management standpoint. Adequate staffing and tight strategic oversight will be critical to achieving stronger patient outcomes and remaining competitive in this rapidly growing market.
3. Telehealth Is Going (Even More) Mainstream
Remote care has been growing quickly. Hospitals & Health Networks reported that research from the American Hospital Association's Society for Healthcare Strategy & Market Development forecasts a much higher number of chronic patients will begin taking part in telehealth programs.
Nearly nine out of every 10 leaders plan on supporting 25 percent of chronic and rehabilitative care patients within telehealth programs, while sensors and data management tools will be far more commonplace. Hospitals that have not yet started to get their feet wet with telehealth solutions should certainly do so soon, as the cost benefits, as well as advantages for many types of patients, are extensive. One of these programs can quickly yield far more efficient operations and help reduce strain caused by staff shortages.
4. Data Management Will Be Front and Center
It should come as no surprise that the healthcare sector needs to overhaul its data management practices. There are several issues involved in this particular trend aside from the already discussed security dilemma, including the following:
Interoperability. The whole point of electronic health record systems is to standardize patient files, making them more accessible, shareable, and valuable in the process. Interoperability has remained an issue for years, and that this has hindered successful outcomes of EHR implementation. Luckily, it appears the health IT sector is making some progress in this regard.

Analytics. Becker's Hospital Review stated that database management and transformation were far more common priorities in 2016 than the years before. With so much patient data being generated and digitized, the already invaluable power of analytics is only growing. Data management optimization needs to be achieved before analytics can be used effectively.

Deployment speed. Finally, data management upgrades tend to involve new implementations, which makes speed-to-deployment a crucial matter. Hospitals & Health Networks explained that the speed with which innovations can be put to work in healthcare will be a major trend in 2017 and beyond.
Healthcare providers must focus on data management improvements right from the beginning of the new year.
5. Locum Tenens Will Continue to Expand
The immense workforce shortages plaguing the healthcare sector today will likely get even worse in the coming years. As a result, many hospitals, private practices, and other facilities have begun to turn to locum tenens as a remedy, and this has been a highly effective strategy shift. A new law freshly signed in December by President Barack Obama, the 21st Century Cures Act, will actually further propel locum tenens across the medical sector in 2017 and beyond.
According to the American Physical Therapy Association's publication, PT in Motion, the 21st Century Cures Act has powerful statutes related to continuous care through the use of locum tenens, and professionals are viewing this as a major victory.
"Locum tenens has been among APTA's top public policy priorities for some time, so the passage of the Cures Act, with locum tenens for PTs included, is a big deal," said APTA Director of Congressional Affairs Mike Matlack. "The advocacy effort wasn't easy, but we had a strong partner in our Private Practice Section, and we were fortunate to get buy-in early on from some influential members of the Senate and House."
Locum tenens will continue to play a major role in the healthcare sector in 2017, and will also be helpful when trying to field the other four trends discussed here.