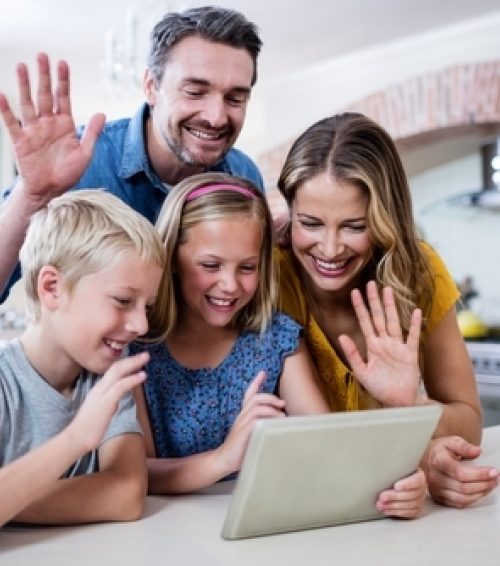 You're on assignment over the holidays and not able to join family and friends at home for the festivities. These five ways will not only help you cope with being away, but will help you thrive during this special time of year:
Video Chat with Family and Friends
Virtually join your family and friends via JusTalk or Skype. These are two of many cell phone or computer apps to help you stay connected by video chat with your loved ones. JusTalk, a free service, requires whomever you're calling to also have the app. Skype is free as well, provided both users have Skype accounts. If you are calling someone who doesn't have a Skype account, you'll pay a small fee for the service.
Volunteer to Help Others and Yourself
Volunteer to serve a meal at a homeless shelter, to deliver toys to children in need, or to visit a shut-in who doesn't have family in the area either. Helping others will do as much for you as for the recipients of your kindness.
I'm not talking about acts of kindness on the level of Mother Teresa's move to Calcutta, to teach, treat, and live among the poorest of the poor. I'm talking about opening a door for someone with their arms full or holding an elevator for someone running to catch it.
Acts of kindness, big or small, benefit the giver because feel-good neurotransmitters — dopamine, serotonin, and oxytocin — are released. Oxytocin's role as a feel-good hormone hit journals several years ago. Long known for its importance in bonding mother to baby, it is now included on the "happy hormone" list for all of us.
To boost your neurotransmitters, seek out volunteer opportunities by asking your colleagues, members of a local church, the Salvation Army, or similar organizations for recommendations. Online resources can also steer you to nearby volunteer opportunities. Check out VolunteerMatch.org, AllForGood.org, and JustServe.org.
Go to Work
Offer to work a shift, or part of one, for a colleague who has small children, elderly parents, or out-of-town guests. When helping a colleague, your spirits are uplifted. It all goes back to those neurotransmitters.
The benefits extend beyond you and your coworker, though. Many patients are especially depressed, upset, or anxious by being hospitalized during the holidays. Showing your concern, taking a little time to listen to their troubles, and delivering quality care is the gift you give your patients on holidays and every other day of the year.
Nurture Yourself
Watch your favorite holiday movies, drink hot chocolate, go for a long walk, or attend religious services. Watching a heart-warming movie will bump your dopamine level, while eating, going outside, exercising, and worshiping all increase your levels of endorphins.
We in healthcare have a wonderful opportunity to help others every day. Unfortunately, we sometimes forget to take care of ourselves. In order to continue caring for others, we need to recharge our batteries. Taking a day to nurture yourself, watching your favorite holiday movies or reading a novel rather than a journal about neurotransmitters, can help reinvigorate you.
It is also a time to reflect on our good health and ability to give back to others as locum tenens health care providers. Spending a holiday nurturing yourself and counting your blessings may be the best gift you can give yourself.
Accept the Invite
Allow someone to give you the gift of companionship. It may feel as if you're crashing the party or intruding on a family gathering, but your new coworker has extended an invitation, hoping to set another place at the table. Your coworker's gift of an invitation gives him or her the gift of happiness. Ask when, where, and what you can bring to the table, and join the celebration. Bringing a hostess gift is a thoughtful idea.
Although the holidays won't be the same without the company of family and friends, these five suggestions for giving generously of yourself and receiving graciously will certainly enrich this special time of year.
Want to learn more about locum tenens with Barton Associates? Fill out the form and one of our representatives will reach out to you!