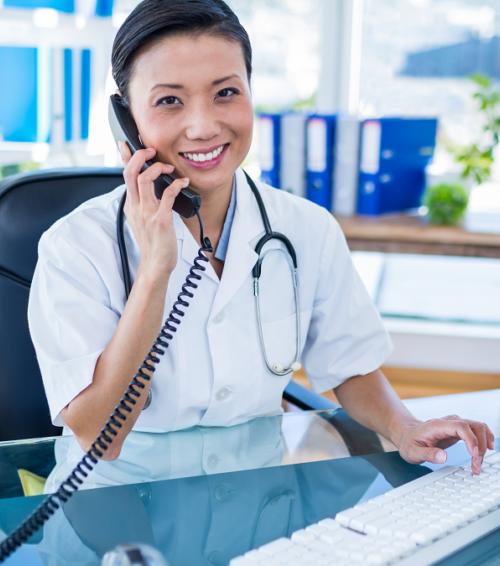 A career is long and full of options and opportunities. A big choice for clinicians is whether to work with an agency or a medical group. Most clinicians work with both by the time they retire, and this article focuses on the perks of working with an agency and how to get started today.
1. Gain New and Unique Skills
Working with a locum tenens agency will allow you to be more selective about the positions you choose. Because of this breadth of opportunity, you can seek out positions that will help you gain new and unique skills that you might not find otherwise.
Sometimes, for example, only certain hospitals or clinics conduct the procedure you would like to learn. Agencies have the ability to locate these facilities and help you find a position there. Working with an agency allows you to seek out specialized mentorship and get exposure to diverse patient populations.
2. Focus on Patients, Not Productivity
Probably one of the best aspects of working with an agency rather than a medical group is the ability to focus your time and energy on patients rather than productivity. When you work with an agency, you are considered an independent contractor, meaning you are paid based on the hours you work, not the number of patients you treat.
Medical groups, on the other hand, often encourage clinicians to see a certain number of patients or complete a certain number of procedures. An agency's compensation model allows you to focus entirely on patients and worry less about meeting an organization's numbers.
3. Earn More Money
Agencies typically offer higher-paying jobs than medical groups. In addition, agencies reimburse medical professionals for things such as licensure, car and gasoline, and housing. You can also use an agency to pick up additional shifts in addition to your current full-time job to earn extra money on the side. Usually, the higher the demand for your specialty, the higher the compensation when working with an agency.
4. Travel to Interesting Places
Have a place in mind that you'd like to live? Hawaii, or maybe Montana? California or Maryland? What about Alaska? Working with an agency will give you the chance to explore new places and cultures. Agencies have opportunities in nearly every state, giving an adventurous spirit the chance to make good money, learn new skills, and visit new environments.
5. Enjoy Special Tax Benefits
When working with an agency, you are considered an independent contractor, meaning you will receive special tax benefits. Your earnings are often reported on a 1099 form rather than the traditional W2, and you can deduct job-related expenses such as health insurance, technology, and 50 percent of your means. Your licensure and certification are tax deductible as well.
To learn more about filing taxes as a locum tenens professional, check out Barton Associates' tax guide.
6. Build a Flexible Schedule
Working with an agency instead of a medical group allows you to be more flexible when creating your schedule. A 9:00 a.m. to 5:00 p.m. job is not right for everyone all the time, and agencies understand this. You can pick from many different positions, enabling you to work as little, as much, as long, or as short as you wish. You can work full time, part time, or pick up extra shifts to supplement your income. This flexibility is great for professionals with families or other commitments outside of work.
7. Be Selective and Find the Perfect Job
Agencies have access to endless job openings for medical professionals. You can start searching for the right one by simply filtering by location and specialty, or by signing up for a custom job search. Working with an agency allows you to be more selective and even tailor the job to your specific needs. You can look for the highest-paid job out there, or for a position that only lasts three months. Agencies offer flexibility, unrestrained by geographic distance.
If you're ready to meet new people, travel to new places, learn more skills, make more money, and have a more flexible schedule, working with an agency might be right for you. Medical professionals have long and exciting careers, and working with an agency can bring many benefits at any stage.
Does working with a locum tenens agency sound right for you? Do you have any unanswered questions? Our recruiters are ready to help! Start a conversation by contacting us.