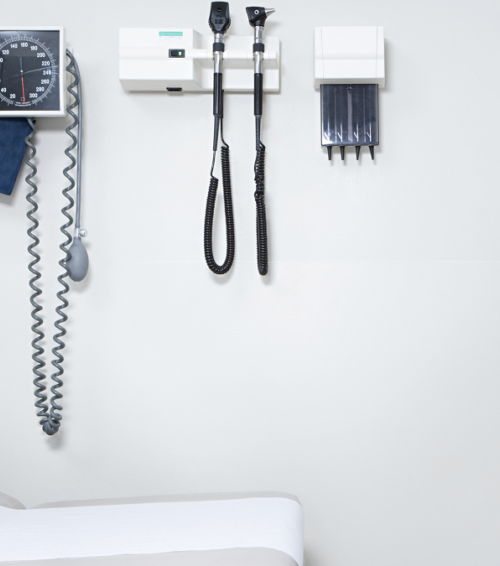 In our current healthcare system, some providers are led to believe that successfully opening a new practice is an impossible feat. That's because self-employed doctors face a number of pressures that employed ones don't need to worry about. MACRA, MIPS, meaningful use, 24/7 practice coverage, and lack of third parties willing to negotiate with small or solo groups are just a few examples.
However, I'm here to tell you it's indeed doable. My husband and I have been in practice together for the past 17 years, and we still manage to operate at a profit. Yes, we weathered many storms and often questioned whether we could continue. But we have — and will continue to do so.
It's hard for doctors just coming out of residency to hang out their shingle and start on their own — just navigating the insurance can be a nightmare. Add that to the mound of student loan debt, and you can only imagine why no one seems excited to pursue private practice these days. However, it can be done at any point in your career.
How can you get started opening a new practice on your own? Here are a few tips from someone who's been there:
1. Get Advice From Those Who've Already Done It
What works in theory often melts down in real life. Discussing your unique goals with an experienced pro will ensure the most specific, effective advice for your situation.
The best way to find someone is to look at the doctors in your community. Those who are successfully operating a private practice in your location have a great deal of wisdom about how it should be done. Medical societies, especially state and local ones, are great references as well. They have loads of materials to help and can put you in touch with good mentors.
2. Remember: Location Is Key
When it comes to choosing your practice location, you want to be easily accessible to those who need you most. Many of my patients first came to me because they saw my sign in front of the office and the location was convenient for them. Being visible is perhaps the best marketing strategy you can employ.
3. Decide Which Type of Practice You Want to Have
Today, many doctors are opting for a direct primary care (DPC) or concierge practice in which patients pay the doctor directly with no intervening third parties. The majority still have traditional practices in which they're contracted with insurance companies and bill for services on behalf of their patients. You'll need to weigh the pros and cons of each practice type before moving forward with your plans.
4. Start Contracting With Insurance Companies Early
You don't have to contract with all of them, but you do need to decide quickly. Getting credentialed with most insurance companies can take months. Medicare, for example, takes six months or more. There's nothing worse than opening your doors to no patients because you're still waiting to join the insurance company panels.
In my own experience, I found it beneficial to contract with all the companies available. When your practice is full, drop those that pay the least and/or cause you the biggest hassle.
5. Decide Which Hospitals at Which to Obtain Privileges
Even if you decide to practice only outpatient medicine, most insurance companies require you to be on staff at one or more hospitals. While choosing isn't an issue in several places, I practice in an area with a number of hospitals. Not all services are provided at all hospitals, so choose the one(s) at which you will be able to do everything you need.
If you are a primary care doctor who doesn't plan to see patients in the hospital, find out which facilities the hospitalists you work with use.
6. Hire the Right Staff
While most patients come to see you for your reputation, having the wrong staff can drive them away. It may cost more, but you should initially hire staff with some experience. You don't need to hire everyone right away; you can build your staff gradually as your practice grows.
The first person to hire is a front-desk receptionist who is experienced and presents the best impression to patients. You want someone who can handle angry patients and is not shy about asking for payment. Also, decide whether you are going to hire a RN, LPN, or medical assistant. In most practices, a certified medical assistant is a great fit, but be sure your pick is skilled and experienced. As the practice grows, you can add to your staff.
7. Be Smart About Marketing
When you announce you're opening a new practice, prepare to be bombarded with sales pitches and service offers. That said, remember that the best marketing is word of mouth.
Even before you have patients, get out in the community and introduce yourself. Go meet the pharmacists you'll be working with, the police where your practice will be located, and your new neighbors. These people will remember you, and if they like you, they'll send patients your way. This kind of marketing is free, unlike costly newspaper or radio ads that may not work anyway.
8. Establish a Line of Credit — and Use it Sparingly
You'll soon find that setting up your office costs way more than you ever expected. For example, purchasing an initial stock of vaccines can cost tens of thousands of dollars. Just having a multi-line phone system and computer network can be quite expensive, and most practices now use EHRs, which also cost thousands of dollars.
Don't be afraid to shop around — I've found some of the best deals for office supplies such as gloves, gauze pads, etc. on Amazon and eBay.
9. Consider Locum Tenens Staffing
As medical professionals, we're used to working hard through school, training, and long hours on the job. That's why most of us don't think about last-minute coverage and time off when opening a new practice. However, given the recent prevalence of healthcare burnout, it's perhaps the most important consideration of all.
As your practice gets busier, it'll only become more and more difficult to put up your "closed" sign and take a vacation. Patients depend on you, and it's your job to provide continued care, even when you aren't there. This is crucial to the well-being of your patients and is often stated in insurance company contracts.
Before you urgently need a vacation, determine your away policy. Will you hire a locum to cover you, or arrange coverage with another group? It'll be helpful to connect with a locum tenens agency early on and learn about their policies.
Despite what anyone says, opening a new practice isn't just doable — many professionals are very successful at it.
Is private practice your calling? Don't let anything hold you back! Find out how locum tenens can help in your time of need and claim your copy of Barton Associates' "Ultimate Guide to Locum Tenens Staffing." Are you a locum interested in providing coverage in a private practice setting? Check out our open jobs

!