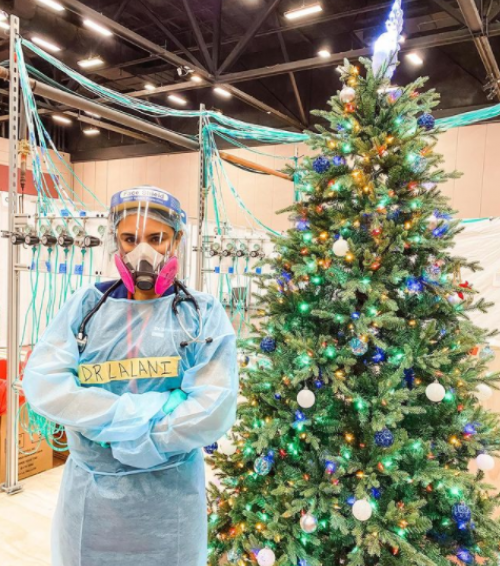 Last year on Doctors' Day, we spoke with Dr. Sheneen Lalani about how locum tenens providers have been helping on the front lines of the rapidly spreading COVID-19 virus. Now, a year later, we caught up with Dr. Lalani to see what working through the pandemic for a full year has been like.
Since we last spoke with her, Dr. Lalani has been working predominantly in New York City, where she is from. When the pandemic first started, she was working in a pop-up facility that was housing all COVID-19 patients, which served as an overflow to all the other hospitals in the area. She was there for about five or six months. From October to December, she took a locum tenens assignment in Texas to help with their surging cases there. "It's truly been incredible being able to go to all these different states where the help has been needed the most, and have the flexibility to be able to do that, and really be able to help out," she said. Once Texas normalized, she made her way back to New York at a hospital in the Bronx.
Whether it be the seemingly endless hours at the hospital or the mental burdens taken on by each provider as they see people fighting for their lives every day, this virus has taken a toll on those who are doing all they can to keep us healthy. "At the beginning of the pandemic I was literally working six days a week, 12 hour shifts," she said. She continued to point out that these shifts sometimes go on for two weeks straight.
I feel like this chronic fatigue and exhaustion have kicked in, but at the same time, I feel like I have to keep going. I definitely think when all of this is all over, we're going to reflect back on what we went through and I'm pretty sure I will have PTSD.
As a locum tenens provider, Dr. Lalani is used to challenges such as adapting to new facilities, being in a new environment, and getting to know your new coworkers. Dr. Lalani has realized that this pandemic has formed a camaraderie between physicians. "We've all just realized we're truly in this together," she said. "We've been working so hard towards a similar goal, which is to help these patients." This sense of togetherness has helped her navigate through this challenge.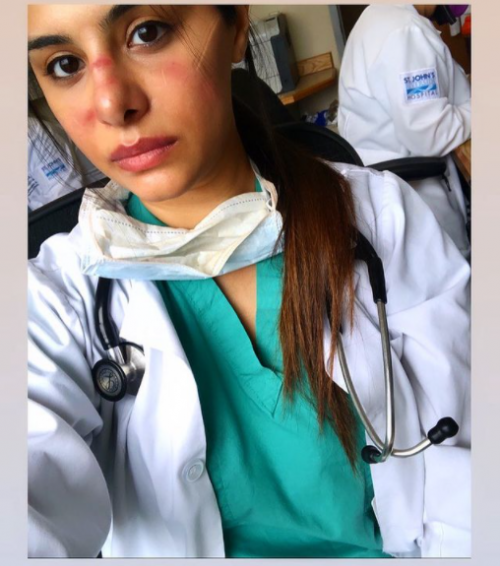 One of the biggest challenges Dr. Lalani has faced in the past year is coping with all the death. "I feel like that is not something I'll ever get used to. It's truly been one of the most challenging things. One minute the patient is okay, the next minute, they're not here anymore," she said.
As a hospitalist and palliative care doctor, Dr. Lalani sees both ends of a COVID-19 infection. She is there to treat the patients when they first arrive in the hospital, but she also helps end-of-life patients. "That's been a very important skill set to have around this time, especially with the tons of deaths we're seeing due to COVID-19," she said. "So to be able to do both has truly been incredible."
Despite all mental and physical challenges, healthcare workers all over the world, like Dr. Lalani, continue to carry on with their work and do everything they can to get us through this pandemic. We appreciate all doctors even when there is not a pandemic, but we want to say a special thank you to the providers doing all they can to combat COVID-19 and doing their part to bring the end to all of this.
Want to learn more about locum tenens with Barton Associates? Fill out the form and one of our representatives will reach out to you!