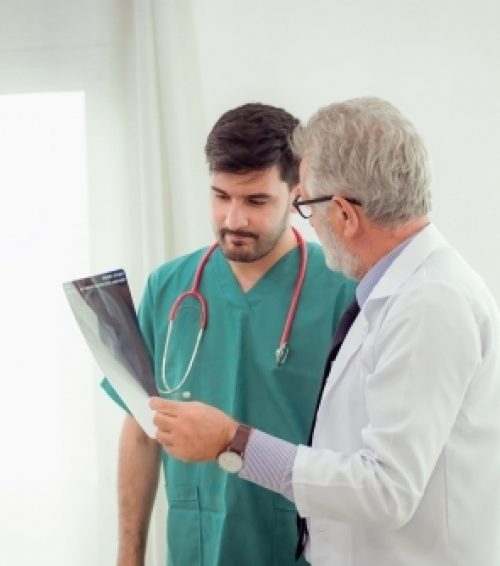 Do you like word games? Most of us think of ways to keep our brain agile whilst we wait for test results to return or that maddening hourglass to keep turning as we await the EMR catch up.
How long do you think it would take you to come up with an alphabet full of adjectives to describe the best characteristics of your medical career as locums physicians? Let's find out!
A:
Able, Affable, Available
B:
Belief, Bodacious, Barton
Believe in your abilities to be the best doctor in the best place for your patient at the best time
Before walking into a room, check your brain, belly and bladder – make sure you're squared away before you attempt to determine what the patient needs
C:
Compassionate, Cautious, Conscientious
Let your patients know you really care
D:
Direct, Decisive, Dependable
Devoted doctors are desirable
E:
Educated, Encouraging, Ethical
F:
Friendly, First-rate, Focused
G:
Goal-oriented, Gracious, Guiding
H:
Hard-working, Honest, Humble
I:
Independent, Instinctive, Inquisitive
J:
Jovial, Joyful
While we're naturally judgmental, keeping the patient's best interest at heart, it's not about us being right as much as being in the right place for the patient.
K:
Kind, Knowledgeable
Knowing what's best for the patient may seem old-fashioned and paternalistic, yet that's what we're trained for. Always keep the patient's interest first and foremost, and communicate with them to make informed decisions.
L:
Loyal, Likable, Logical
M:
Modest, Masterful, Motivational
N:
Neighborly, Noble, Nurturing
O:
Optimistic, Observant, Outstanding
P:
Polite, Practical, Punctual
Q:
Qualified, Quick-witted, Quotable
R:
Rational, Reliable, Resourceful
S:
Scholarly, Self-confident, Self-disciplined
T:
Thoughtful, Tactful, Trustworthy
U:
Unassuming, Unwavering, Unique
V:
Versatile, Vigilant, Visionary
W:
Warm-hearted, Willing, Worthwhile
X:
while it's important to know how to access and read X-rays, the most important must be your ongoing commitment to eXcellence
Y:
Young at heart, Yowza
Z:
Zany, zealous, zesty
Think of more? I hope you'll communicate with me. Finding ways for us to bond keeps us all healthier.
Want to learn more about locum tenens with Barton Associates? Fill out the form and one of our representatives will reach out to you!