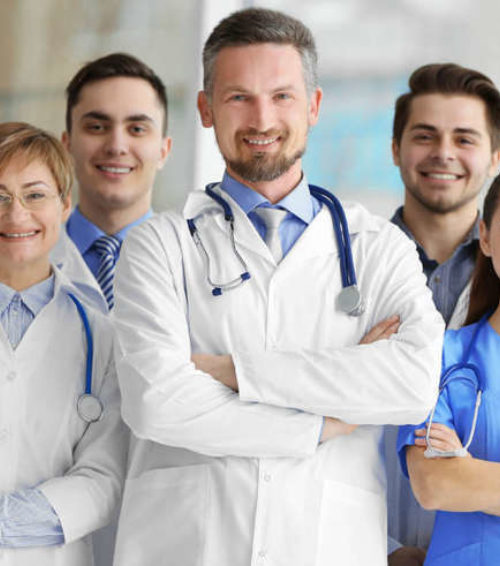 Maybe you have heard about the independence and flexibility of locum tenens work, but haven't made the switch because you have some concerns. It's understandable. The locum tenens lifestyle is very different from a traditional medical career.
However, upon further research, many physicians, nurse practitioners, physician assistants, and dentists find that their hesitation is unwarranted. In the hope of alleviating these worries, we put together a list of the most common concerns people have about becoming a locum. Check them out!
Concern #1: Others Will Think I'm Only Doing Locum Tenens Because I Can't Find a Permanent Position
Locum tenens isn't a last resort, it is a career choice. Physicians, nurse practitioners, physician assistants, and dentists often favor the freedom and flexibility that comes with a locum tenens career. Locum tenens are able to focus on the part of the job they love — treating patients — and leave behind the extra headaches, such as practice politics and mounting government regulations.
By doing locum tenens work, new doctors, NPs, PAs, and dentists have an opportunity to try out different practice types and geographic areas before, or instead of, committing to a permanent position.
Seasoned healthcare providers often choose to do locums as a means to "semiretire" without leaving medicine completely.
Concern #2: Locum Tenens Work Will Create an Unstable Work Schedule
Physicians, NPs, PAs, and dentists who choose to do locum tenens work make their own schedules. There is no shortage of locum tenens opportunities, which means you can work as much or as little as you want. Locums can work Monday through Friday every week, or only one weekend a month. Locum tenens assignments vary greatly.
By doing locum tenens work you are signing up for a flexible schedule and a completely different lifestyle than you'd have with a permanent position. You can see the country and essentially work whenever and wherever you want.
Read more about the stability of locum tenens.
Concern #3: Having So Many Hospital Affiliations and the Related Paperwork
Don't worry. Our incredible provider and client relations team will take care of everything for you. When you work with Barton Associates, you are assigned one of our experienced locum tenens licensing and credentialing experts, who will make the process as easy on you as possible.
Concern #4: Compensation
When you do locum tenens work, you are an independent contractor and are generally paid on an hourly basis. That means you are paid for how many hours you spend taking care of patients, not for how many production units you complete during that time. This allows you to focus on your patient care rather than on trying to complete more complicated and expensive procedures.
Concern #5: Paying Income Taxes As an Independent Contractor
There are certain tax benefits associated with being an independent contractor. For example, you may be able to deduct certain expenses, along with costs associated with obtaining health insurance. Just remember to keep up with all your tax paperwork and set money aside to pay your taxes on a quarterly basis.
For more information about the tax benefits associated with being an independent provider, check out our "Tax Guide for Locum Tenens Providers." (And consult with a tax professional.)
Concern #6: Not Having Employer-Provided Health Insurance
Locum tenens providers must find a health plan designed for independent contractors, but don't fear: These plans have many advantages. For example, you have the freedom to pick from among the variety of health insurance plans available, and unlike a corporate health insurance plan, you don't have to wait for an open enrollment period. Plans can take effect as soon as the next day!
Concern #7: The Assignments Will Not Be a Good Fit
At Barton Associates, we strive to find you exactly what you are looking for. All locum tenens providers who work with us go through a comprehensive interview with a Barton Associates recruiter. Our recruiters spend time figuring out exactly what types of positions you are looking for and will only contact you when a position fits your needs.

You can also sign up for a custom job search. We will find jobs that fit your criteria and send them right to your inbox.
Concern #8: Traveling So Much Will Be a Huge Hassle
We have a talented travel team at Barton Associates who will make all the necessary travel and lodging arrangements for you. We handle the itinerary, and all you need to do is get to the gate on time!
What's more, travel costs related to your assignment (such as airfare, hotel, and car rental) are typically covered. You can also accumulate frequent flier miles and hotel points to use toward your vacations!
We hope this article alleviates some of the concerns you may have with doing locum tenens work.
If you're worried about anything that we haven't addressed here, please contact one of our experienced recruiters. We look forward to working with you!