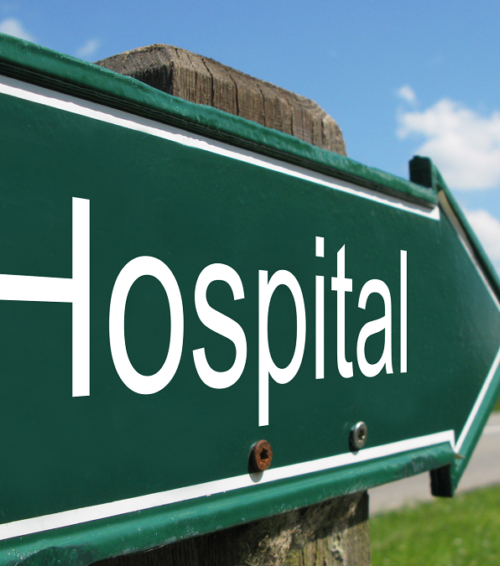 While most nurse practitioners across the U.S. choose to work in urban and suburban locations, 18 percent of the country's nurse practitioner population elects to practice in a rural setting. Many city-living healthcare providers cringe at the idea of practicing rurally, but small town practice may not look quite like you think.
With the long-discussed primary care shortage impending, there are now more job opportunities than ever for healthcare providers, especially nurse practitioners and physician assistants. Even more opportunities exist for those willing to practice rurally as many of these areas are medically underserved. Small town family physicians are retiring in large numbers and the U.S. population continues to age. Residents of small towns are finding themselves in need of medical care. This primary care gap presents a promising job market for nurse practitioners and physician assistants.
In most cases, nurse practitioners and physician assistants practice with greater levels of autonomy in rural regions. Fewer specialists and physicians are available in these areas, giving rural midlevel providers a more significant role in caring for their patients. With a smaller patient population, providers can also take the time to become more familiar with their patient's medical and personal needs, fulfilling the traditional role of the primary care provider. Removing the stresses of urban medical practice leads to a higher level of job satisfaction among rural nurse practitioners and physician assistants.
Along with personal career satisfaction, rural practice proves financially rewarding. The cost of living in a rural area is much lower than in the city. Despite a lower cost of living, providers practicing rurally often make more than their urban counterparts. Higher pay compensates for the inconveniences of rural living, ultimately leading to a much better quality of life. Not only is pay often higher for nurse practitioners and physician assistants practicing in medically underserved areas, additional financial benefits promise to make rural practice an even sweeter deal.
Providers practicing in many medically underserved areas qualify for student loan reimbursement from the federal government. For example, the National Health Service Corps (NHSC) promises to pay nurse practitioners up to $60,000 towards outstanding student loans in addition to their normal salary for just two years of practice in a medically underserved area. NPs working in an area with slightly less medical need qualify for up to $40,000 towards their student loans in addition to their salary for just two years of service. Following this initial two year period, nurse practitioners may be eligible for additional loan reimbursement dollars paid in one year allotments.
While many designated rural locations fit the small town stereotype and lie 50 miles from the nearest grocery store, not all locations qualifying as rural or medically underserved are so inconvenient. Many small towns located near larger metropolitan areas qualify as areas in medical need. During my time as a nurse practitioner student, for example, I trained in a small town just 30 minutes from my home in the city. This town was labeled an underserved community and providers practicing in the area qualified for NHSC loan reimbursement.
Rural life and work isn't for everyone, but NPs and PAs looking for higher pay, loan reimbursement, and a higher degree of autonomy should certainly consider small town practice. The financial and personal benefits of working in a medically underserved area prove very rewarding and lead to high levels of career satisfaction and an excellent quality of life.
Want to learn more about the importance of practicing in rural healthcare? Check out our

guide to the physician shortage

!