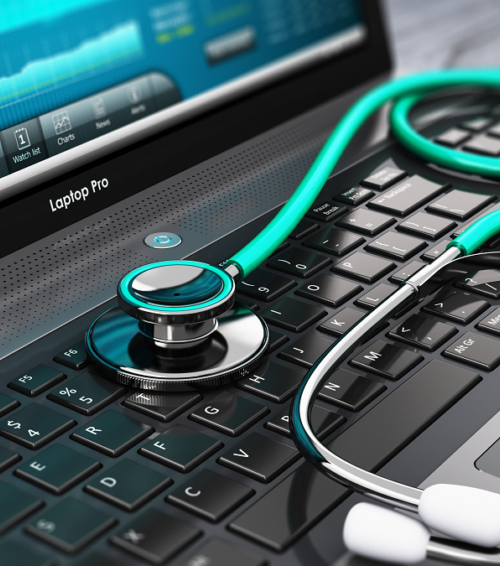 Two researchers at Indiana University have used artificial intelligence to create computers that can "think like a doctor."
Combining Markov Decision Processes and Dynamic Decision Networks, researchers created simulation models that can not only determine the appropriate treatment for a patient but also predict future outcomes. Furthermore, the program can continually adjust the treatment plan as new information is made available.
"The Markov Decision Processes and Dynamic Decision Networks enable the system to deliberate about the future, considering all the different possible sequences of actions and effects in advance, even in cases where we are unsure of the effects," Ph.D Casey Bennett said in an IU press release.
Researchers believe treatment decisions made through computer modeling could reduce health care costs by more than 50 percent and improve patient outcomes by nearly 50 percent.
They randomly selected 500 patients from a pool of 6,700 patients who had major clinical depression diagnoses, of which about 65 to 70 percent had co-occurring chronic physical disorders like diabetes, hypertension, and cardiovascular disease and compared the actual doctor performance to the computer model. They found that the artificial intelligence model's recommended treatment cost $189, while the doctor's treatment cost $497.
As electronic health records become more widely used, there will be even more patient data to feed into these medical algorithms, which could be used to further inform the computers' models.
But don't worry. The researchers do not foresee a computer takeover of medicine. In fact, they envision a much more harmonious future where clinicians use predictive modeling to better inform their treatment decisions.
"We believe that the most effective long-term path could be combining artificial intelligence with human clinicians," Bennett said. "Let humans do what they do well, and let machines do what they do well. In the end, we may maximize the potential of both."
What are your thoughts on the role of technology in the future of healthcare? Share in the comments below, or tweet us @bartonlocums!