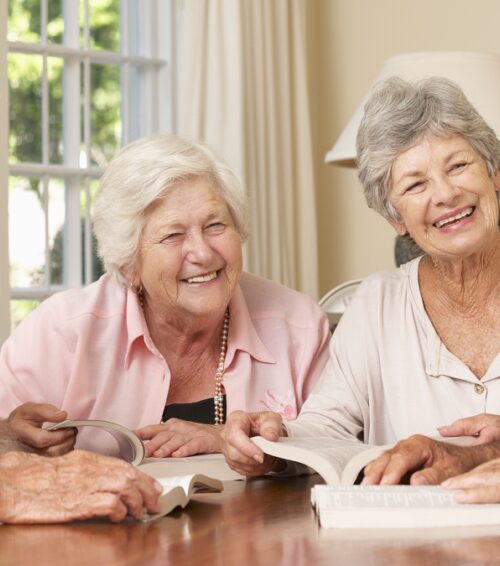 The population of older Americans is expanding rapidly, leading to a rise in demand for geriatric care. Although the sheer volume of these patients is reaching historic heights, analysts believe it hasn't even scratched the surface of what's to come. Hospitals and other organizations will need to begin planning now, or run the risk of experiencing operational and staffing issues down the line.
Let's take a look at how the trends are shaping up.
The Rising Geriatric Population Will Affect Overall Care
Transparency Market Research released a study revealing that the global market for geriatric services will increase at a compound annual growth rate of 5.9 percent between 2013 and 2019. This translates to roughly $850 billion in spending by the end of that time period. While this could be viewed as advantageous for the healthcare community — after all, rising demand means the potential for higher revenues — analysts are concerned about the industry's overall readiness and preparation.
The physician shortage combined with increased demand over a relatively short period could lead to a full-blown crisis. However, should hospitals, practices, and other facilities begin to better leverage locum tenens and other remedies such as telemedicine, analysts' worries might be quelled.
Emergency Rooms Should Prepare Now
Kaiser Health News recently brought to light some serious issues surrounding emergency rooms, such as crowds, noise, and long wait times, that can harm older patients. Healthcare practitioners, caregivers, and patients themselves are all fearful that the status quo is simply not acceptable, especially because issues that are obvious today will become more severe as this population grows.
Many emergency rooms across the country focus on all types of illnesses and injuries, regardless of patients' age. Yet, physicians and other healthcare professionals are seeing the significant pain and turmoil that such environments inflict upon geriatric patients.
"Who is going to suffer the most from these crowded conditions?" asked Ula Hwang, an associate professor at the Mount Sinai School of Medicine who teaches emergency medicine and geriatrics. "It is going to be the older adult … the poor older patient with dementia lying in the stretcher with a brewing infection that is forgotten about because it's crazy, chaotic, and crowded."
Others in the industry have also seen significant issues caused by the rapid increase in overcrowded emergency rooms combined with more geriatric patients. Some believe that healthcare providers are not even aware of how significant and widespread this trend is, nor the consequences it may yield in coming years.
"You've got this surge of more and more older adults coming to the emergency departments," explains Kevin Biese, co-director of geriatric emergency medicine at the University of North Carolina School of Medicine. "Yet there hasn't necessarily been this recognition that [they need] different screening, different treatment, and they are going to have different outcomes."
Kaiser Health News suggests that more hospitals begin to open geriatric emergency rooms, which give older patients a quieter, more tranquil space where they can be treated by healthcare professionals who have trained specifically to diagnose and care for them. Currently, there are only about 100 geriatric emergency rooms in the United States.
Regardless of which approach a hospital takes to its emergency room layout and management, it will need to ensure that all facilities are properly staffed. Remember that locum tenens providers can quickly and seamlessly step in to augment and support the existing ER workforce.
Longer Hospital Stays Are Also Problematic
Hospitals are likely to experience a rise in the number of geriatric patients who are staying in their facilities, and Healthcare Finance reports that one major issue pertains to these patients' mobility and movement.
Hospitals are going to new lengths to mitigate fall risks among older patients, but they might be going too far. Stagnation can be extremely damaging, so even though hospitals should of course take care to reduce preventable injuries, they must remain aware that geriatric patients who move around will generally have better outcomes.
Using locum tenens healthcare providers to increase staffing levels and provide additional care and supervision for geriatric patients can be an immediate answer. However, hospitals need to consider their workforce management strategies ahead of time rather than bringing on temporary workers as an afterthought, especially because these types of challenges are only going to intensify in the years to come.
Are you prepared for the rise in geriatric care needs? If you need staffing solutions, contact us todayto help determine the best way forward for your hospital or facility.