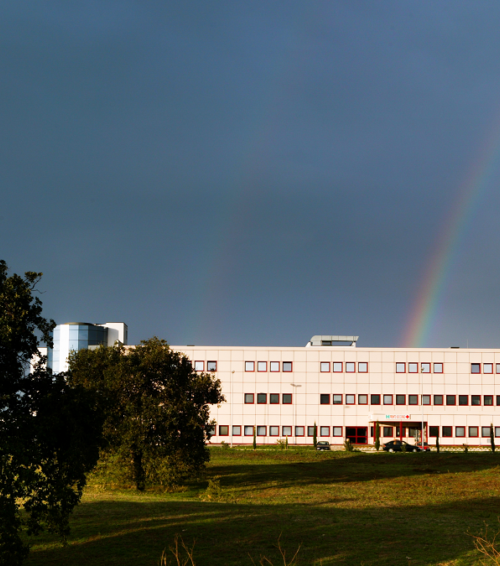 The national healthcare system has been in a state of rapid transformation for decades. First, the 1996 Health Information Portability and Accountability Act forced healthcare practitioners and facilities to rethink the ways in which they share and protect information. Then, the Health Information Technology for Economic and Clinical Health Act of 2009 encouraged the use of electronic medical recording systems and the integration of information technology into healthcare practices. More recently, the Patient Protection and Affordable Care Act (ACA) has completely revolutionized healthcare's best practices, operations, and insurance legislation.
While hospitals in major urban centers and suburban neighborhoods have appeared to adapt to these policy changes, many of the nation's rural facilities are having a more difficult time. Many challenges with which all hospitals are confronted become more difficult to overcome in rural environments — smaller budgets, limited workforce supplies, and a lack of modern technology make complying with current policy and public needs problematic. Although they won't be able to solve all of the challenges rural medical facilities face, locum tenens may be the best answer to the question of staffing shortages.
The State of Healthcare at Rural Facilities: An Overview
The American Hospital Association (AHA) estimated that rural care facilities provide support and assistance to roughly 57 million Americans. While urban and suburban facilities have only just begun to feel the sting of staffing shortages, rural facilities have been dealing with the issue for years, with no sign of it abating anytime soon.
Not only are staff shortages affecting rural facilities' ability to care for patients, but a lack of government assistance to these hospitals and care entities is making it exceedingly more difficult to provide assistance, manage new technologies, and comply with today's legislation.
Rural Health Information Hub (RHIhub), a nonprofit organization that focuses on healthcare issues in rural communities, noted that rural patients are statistically more prone to being impoverished, chronically ill, and older. Because of these patient demographics, rural healthcare tends to focus on outpatient settings such as assisted living centers and in-home healthcare situations. Unfortunately, these facilities also have lower levels of government reimbursement. According to RHIhub, rural facilities are far more reliant on public repayment plans than their urban and suburban counterparts, yet they rarely get the sum they need to offset the costs of providing care.
Rural hospitals and other facilities are trying to overcome the same problems that urban and suburban facilities face, but with far less bandwidth, budget, and support. While some of these issues require more dedicated help, locum tenens may solve some of the more pressing matters.
Stepping Up in Times of Need
As the shortage of skilled medical workers continues to weigh down the nation's healthcare system, locum tenens healthcare professionals have become an invaluable asset throughout the country.With roughly one-fifth of the population living in rural areas, and only 10 percent of the physician population working therein, Hospitals & Health Networks suggests that locum tenens may be a solution to the staffing shortage.
Locum tenens are able to quickly fill vacancies, avoiding the long process of finding a physician, nurse practitioner, or physician assistant willing to move to a rural setting. Because many physicians and advanced-practice clinicians prefer to work in urban and suburban areas, filling temporary positions in rural areas can offer locums experience in their chosen field, while also easing the burden for overworked and burned-out physicians. Not only are locums able to quickly fill temporary shortages and vacancies, but they are also more budget-friendly and flexible than full-time workers.
As the need for healthcare workers continues to increase — especially within ailing rural areas — staffing locum tenens is one remedy to the situation, even if only temporarily.
To learn more about staffing locum tenens professionals for your rural healthcare facility, contact a Barton Associates representative today.