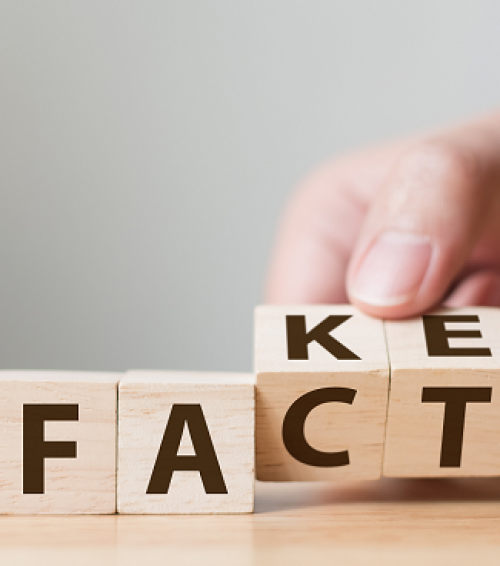 Physicians and advanced-practice clinicians put a lot on the line when they accept a new position. Moving to a workplace you dislike can turn a highly rewarding field into a daily grind, resulting in debilitating problems like professional burnout. No one wants to dread their workday, particularly if they've spent several years — and thousands of dollars — on a medical degree.
This is why tens of thousands of health professionals have chosen locum tenens. Compared to permanent placement, the model reduces or removes several problems associated with taking a new job. And while this and numerous other advantages have created a corps of highly satisfied locums, misconceptions persist: inaccurate "myths" that keep providers from pursuing the career path despite its advantages. Before you let inaccurate notions of locum tenens unfairly influence your next career move, check the following misconceptions:
1. The Lifestyle Is Too Unpredictable
In a field where assignments are temporary by design, it's reasonable to worry that there may not be enough work opportunities to make locum tenens financially viable. Others might worry that the often last-minute nature of locum tenens might make it difficult to maintain a stable personal life.
In practice, nothing could be further from the truth. Facilities everywhere have made locum tenens providers a mainstay in their practices, thus providing a steady supply of work. This level of demand also means much flexibility. If you come into a given year knowing how many weeks you wish to work in order to meet your financial goals, you'll meet or exceed that number by the time it ends.
2. The Calls Won't Stop Coming!
Paradoxically, the next most common concern among health professionals is a glut of work, or at least work-related calls.
This myth ultimately comes from a chain reaction of factors. First, certain professionals are unwilling to share their CVs with recruiters until after a job is located, making it extremely difficult to pinpoint offerings specific to the clinician's skills and preferences. The recruiter, who is primarily concerned with matching clinicians to postings, must then take a shotgun approach to finding work, sending numerous offers in hopes that one sticks. On the other hand, locums who share their CVs in advance — or at least take the time to communicate their preferences with recruiters — get offers targeted to their goals. if you take a few minutes to do just that, you'll get the sort of calls you want at the time you want.
3. Locums Are Primarily Used in Undesirable Workplaces/for Undesirable Work
This myth stems from two inaccurate perceptions: that locum tenens agencies are only concerned with client happiness and that only "bad" companies with inordinate turnover employ their services. While the average agency's client list is indeed highly diverse, and while there are numerous types of work available because of that, all sorts of facilities have staff shortages for a number of of reasons.
More importantly, locums and clients engage in an interview before a match is finalized, giving the clinician time to ask all the right questions. Why do they need the service? What tasks will be carried out, and under what hours? What will patient loads look like? Addressing concerns like these up front sets the right expectations from the onset.
4. Locum Tenens Is Only for _____
Fresh grads. Hard-to-find specialists. Active practitioners with full-time engagements. Retirees. Depending on who you ask, you may be told locum tenens work is "only for" specific professionals). However, clinicians of all ages, specializations, and experience levels thrive as locum tenens professionals, and for a variety of reasons.
Some want a chance to serve patients around the country, some crave the diversity of experience, and others simply enjoy the financial rewards, for instance. Whatever the case, if you're interested in being a locum, there's a good chance an agency has work for you.
5. Being a Locum Will Have a Negative Impact on My CV
With permanent-placement jobs, multiple stops in a short period are undoubtedly a red flag. For locum tenens professionals, meanwhile, they're actually a good thing. Locum tenens work helps providers build a robust professional skill set and on-the-job knowledge to match. Just as medical or dental school can't teach you everything about the job, a permanent role can't expose you to all the tricks that come with working in a variety of clinical settings.
Moreover, the practice's massive recent growth comes with a spike in visibility. Recruiters and HR pros are more likely than ever to understand what locums are and the extra value they bring to a facility. If someone tells you taking locums postings harms your professional development or chances of landing a job, they're wrong!
What misconceptions about locum work have you encountered? Which ones would you add to our list? Comment below, and check out Barton Associates' open locum tenens jobs today!