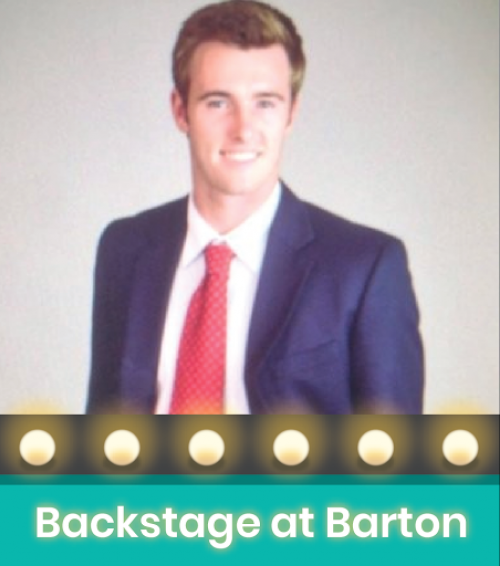 At Barton Associates, we strive to create long-lasting professional relationships with providers and clients. Our Backstage at Barton series gives you a behind the scenes look at the locum tenens experts who work diligently to help you achieve your goals. Check back monthly as we highlight recruiters and account managers who are always willing to go the extra mile for providers and clients.
A year removed from earning his Bachelor's degree in Economics at UMass Lowell, Andrew Z. was hired as a recruiter in Barton Associates' clinical services group (CSG) at our headquarters in Peabody, Massachusetts. "I interviewed and never looked back," he said, reminiscing of the day he started his career. Having been at Barton for a year and two months now, he has since been promoted to Group Manager of Recruiting CSG. "For me personally, I looked at Barton and I saw a huge opportunity to grow quickly, move up the ranks," he said. "One thing that stood out to me was the ability to move up based on work ethic – getting out what you put in."
With his family and friends encouraging him to get into sales, Andrew began hunting. "It's been a lot of fun," he said. "I love recruiting, doing placements, working through contracts, looking at jobs for providers; it's been a good fit." His passion for his craft has allowed him to make his mark in the company, as well as develop his own philosophies.
"I think a good relationship comes from trust. There's no way to do it through being a salesman. The only way to do it is through proving it with your actions. Whether it's credentialing or licensing, I always try to be the one driving those processes. I always try to be on top of what's going on with my providers so you don't get surprised," he said.
The partnership between locum tenens providers and Barton Associates requires substantial levels of communication and trust. With the help of our recruiters, locum tenens providers are able to travel around the country and take care of people with the peace of mind of knowing we will take care of travel, credentialing, licensing, etc. Understanding how much trust goes into this partnership, Andrew and the rest of Barton Associates constantly strive to be a vital resource.
"I think the best way to do that is not to compromise business ethics or provider happiness for a quick buck. I think that the valuable thing is, if you work with me, I want to prove to you that I'm an asset, and I'm in your corner. And I'm your agent."
It is one thing to simply be a recruiter and try to place providers on assignments. It is another to be an expert in the field and have a firm grasp of the market and its tendencies. "Birth rates are down and more and more baby boomers are reaching 65 years old and requiring increased health care attention," he said. "As more and more people age into retirement, they will need more health care. There is a widening gap between the number of available physicians in this country and the demand for health care."
Thank you Andrew for taking the time to speak with us and embodying the Barton way!
Want to learn more about locum tenens with Barton Associates? Fill out the form and one of our representatives will reach out to you!