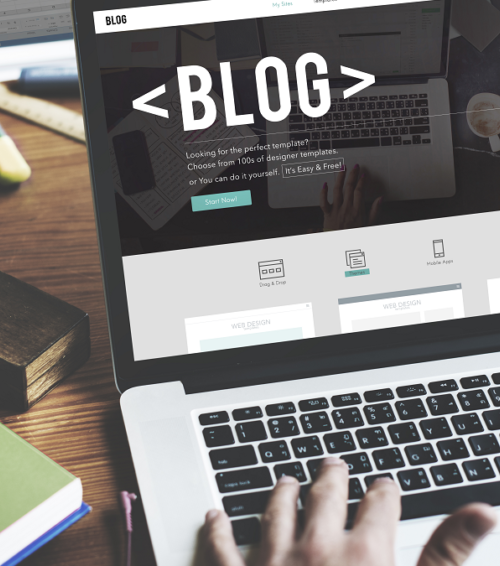 As a leading locum tenens nurse practitioner agency, Barton Associates is committed to placing talented nurse practitioners (NP) in great locum tenens positions across the country. We are also committed to providing resources that make our locum tenens NPs' jobs easier.
Here, we wanted to highlight other individuals who provide NPs with valuable information, advice, and resources. We scoured the internet to find our favorite blogs that are dedicated to nurse practitioners and other advance practice nurses. Each of these sites provides compelling, fresh content that any NP should have bookmarked. We call them "Barton's Best."
"Nurse Barb's Daily Dose" — Certified Fresh
Barb Dehn, a.k.a Nurse Barb, runs "Nurse Barb's Daily Dose," a blog that is chock full of fresh content. Dehn, a practicing women's health NP, writes about a wide variety of women's health subjects as well as general health and wellness (e.g., cancer, parenting, strokes, vaccines, and much more). We say "Barb's Daily Dose" is "certified fresh," because the blog is updated daily with great original content.
"Barb's Daily Dose" is one of Barton's Best NP Blogs:
"'Nurse Barb's Daily Dose' helps translate complicated health and medical issues so that real people with real concerns can get the information they need to make the best decisions for their health and the health of their families. I'm passionate about improving lives and health by connecting with people all over the world and at every age and stage." — Barb Dehn, RN, MS, NP
Nurse Practitioner Business Owners Blog — Empowering Entrepreneurs
The "Nurse Practitioner Business Owners (NPBO)" blog is a dedicated resource for NPs who want to go beyond practicing medicine and create a business related to the field. The NPBO houses a number of useful articles for NPs who are exploring, starting, or building their own business. From productivity tips to legislative updates, the NPBO empowers NPs to carve out a piece of the healthcare pie for themselves, and that's what makes it one of Barton's Best!
Nurse Practitioner Business Owners is one of Barton's Best NP Blogs:
"The NP Business blog was started to answer the many questions I was receiving about how to start a business and a practice by both PAs and NPs. I'm thrilled there is now more interest than ever from NPs and PAs who are thinking about starting a business, are in the startup phase, or are business owners already and want to continue learning, improving, and growing." — Barbara C. Phillips, NP
New Grad NP — Voice of a Generation
"ADVANCE for NPs and PAs" runs several great blogs for NPs and PAs, but the "New Grad NP" blog is truly unique. The blog is authored by three recent NP graduates who share experiences in their new field via weekly posts. The posts range from clinical (the importance of HIV testing) to the personal (dealing with the loss of a loved one), but all of them are written with the honest voice of the NP profession's next generation.
New Grad NP is one of Barton's Best NP Blogs:
"At ADVANCE for NPs & PAs, we strive to connect all NPs to resources that will help them through their educations and careers. Our blog 'New Grad NP' allows readers into the lives of Samantha Damren, Elizabeth Huston and Beverly Clayton, three recent NP graduates in different clinical settings." — Kelly Wolfgang, Editorial Assistant
Online Nurse Practitioner Programs — Student Resources
Dr. Stephen Ferrara actually runs two blogs, "A Nurse Practitioner's View" and "Online Nurse Practitioner Programs." Both are excellent. However, "Online Nurse Practitioner Programs" makes our list because it is updated more frequently. The blog is a great resource for any NP as it contains career advice, analysis of current news, and other best practices. Also, the website itself provides a great list of online NP programs for nurses that want to advance their career, which makes it our favorite for student resources.
Online Nurse Practitioner Programs is one of Barton's Best NP Blogs:
"I started my blog, 'A Nurse Practitioner's View,' in 2008 because many traditional and social media outlets would omit the 150,000 nurse practitioners in the US from the health care conversations. My goal was to give a nurse practitioner's perspective on health care policies, trends, and issues. As a result of my original blog, I am also a professional blogger at onlinenursepractitionerprograms.com/blog." — Stephen Ferrara, DNP, RN, FNP-BC
ProCRNA – Depth of Content
The ProCRNA website features loads of great content dedicated to certified registered nurse anesthetists (CRNA). There are many sites that focus on advanced practiced nursing, but none dive into the CRNA world with such depth. Tom Davis, CRNA, manages the blog, and he posts anywhere from two to five articles a week on a variety of topics. Some of the site's sections include the "CRNA for a Day" page, which introduces the profession to interested nurses, and a wellness section, dedicated to encouraging providers to achieve and maintain their health.
ProCRNA is one of Barton's Best NP Blogs:
"My goal with PROCRNA.com was to develop a unique site that provided information not found on other sites. There is an area for abstracts of unpublished research done by nurse anesthetists as well as an area where senior students can be featured along with their major work. Nationally, there is a lack of support for chief CRNAs, and PROCRNA.com has a page which features management related topics." — Tom Davis, CRNA
Congratulations to all our winners!
What are your favorite healthcare blogs for NPs? Tweet us
@bartonlocums
!