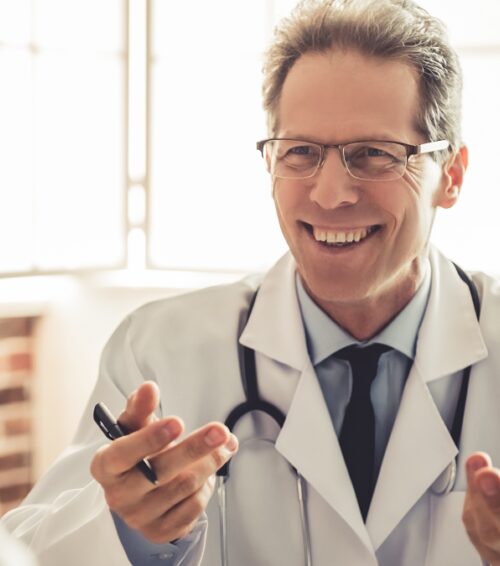 The team here at Barton Associates is always seeking to learn more about the locum tenens experience. We want to hear your stories — from the beginning of your locum journey to how you navigate each new assignment. We've received testimonials from various providers in different specialties, areas of the country, and career stages. We've asked what made you decide to go locum, how you combat healthcare burnout, and how locum tenens has affected your passion for healthcare.
You all experience this passion uniquely. In a healthcare climate where professional burnout is increasingly prevalent, work-life balance is highly personal. What brings greater balance to one clinician's career might not for another. One professional's priority could be on another's back burner. That's why we decided to share a few different perspectives.
How has locum tenens affected your passion for medicine and helped you fight healthcare burnout? Here's what these providers had to say:
"I'm Given More Options"
Most locums enjoy the opportunity to experience a variety of practice settings, locations, and professional cultures. Some providers realize a heightened passion for healthcare because of it. For Dr. Lucase W., these options have reinforced a love he's always had for medicine:
"I've been practicing for over 10 years in different settings, both outpatient and inpatient, in different areas: rural, suburban, city — you name it, I've covered it all. I'm blessed to have such an amazing opportunity. My passion for healthcare will always be there. […] I think being a locum tenens provider opens up more options for physicians like me, that we can cover different settings and different areas."
Prospective locums could experience a greater love for their profession and reduced healthcare burnout with the added flexibility — and resulting work-life balance — of locum work. Dr. Lucase went on, "The flexible schedule is also good for people who want to maybe consider different areas to practice. [Locum tenens] just offers physicians more flexibility in scheduling while supplementing their income."
"I Experience My Passion on My Terms"
According to Dr. Mason C., this ability to pick and choose when and where he wants to work is a huge contributing factor to his passion for healthcare. "I have a passion for pediatric surgery and healthcare generally to this day," he said. "[Because] there aren't enough pediatric surgeons in the U.S.A., [locum tenens] fills a real need."
In addition to providing care for an underserved population, Dr. Mason's career flexibility helps him feel more in control. "You can keep up your passion for medicine, but it is on your own terms: where and when you practice and where you would like to return or not return."
"I Provide Care to Those Who Need It Most"
Dr. Maury G. also enjoys the opportunity to provide care for patients who might not receive it otherwise. In our conversation, he asked, "Do you think anyone has a passion anymore for healthcare?" For Dr. Maury, locum work has more specifically reinforced his passion for patient care:
"I think the thing that made [locum tenens] really worthwhile for me was that [my assignment] was a critical access hospital, which means it's a very, very small hospital in a very, very rural area that has no other access to healthcare."
"I Stayed in Healthcare Because of Locum Tenens"
For John A., a locum tenens nurse practitioner, locum tenens was a critical turning point in his healthcare career. After seriously considering leaving the profession, John admitted, "[Locum tenens reignited why I stayed in healthcare. I don't know how else to say it."
How has locum tenens affected your passion for healthcare? What about your ability to beat healthcare burnout? We want to hear about it! If you're interested in sharing your story, let your recruiter know or email content@bartonassociates.com.