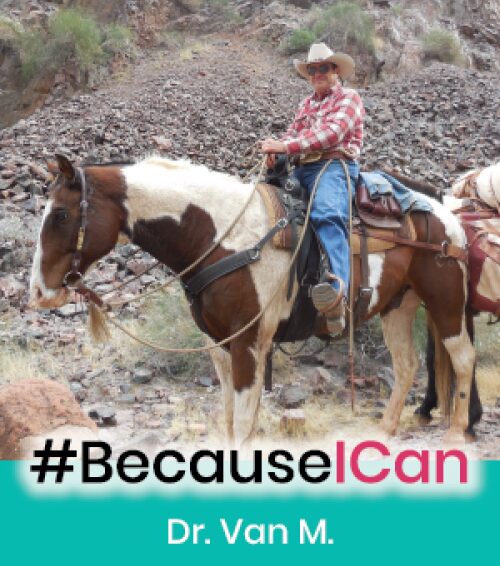 #BecauseICan is a Barton Associates campaign featuring the real lives of locum tenens providers and the reasons that they do locum tenens work. For all of the providers featured, the flexible nature of locum work allows them to live life on their own terms. Whether that means frequent travel, volunteer work, or extra time to pursue a passion, this campaign features great providers who live life on their terms because of all they CAN do with locums.
For these providers, the answer to the question "Why Locum Tenens?" is Because I Can!
When going on a locum tenens assignment, it is not uncommon for providers to bring their pets. For Dr. Van M.,MD, he seldom travels without his horses.
"I'll never show up with a pig" Dr Van M. said. "I might show up with a goat or a lamb, a horse, or a mule or something like that. But I won't show up with a pig."
To healthcare professionals, locum tenens work gives providers the opportunity to explore the country whilst practicing their craft. Dr. Van M., is able to find another hidden gem in the opportunities locum tenens provides.
"I scout places before I bring the horses," he said. "I used locums as a way to check out a place to see if it's someplace that I feel comfortable about interacting and spending time with the horses and stuff."

Dr. Van M. has been known to show up with a wide variety of animals. He once was raising cattle and sometimes brought a baby calf with him. "They (the hospital) never knew what I was going to show up with," Dr. Van M. said.
"I work when I want, where I want, but most importantly, if I want."
Dr. Van M. has been doing locum tenens work since 2000. He preferred the locum tenens lifestyle because of the scheduling freedom that comes along with it. "I didn't like the idea of having a contract with a hospital because they were always making the schedule, and I just felt like I was trapped all the time," he said.
Shortly after exploring locum tenens work, America came under attack as The World Trade Center fell; Dr. Van M. was called into action. For two years Dr. Van M. served his country as a flight surgeon with the Marine Corps in a fighting unit.
Not practicing medicine for two years can make it difficult for a provider to find work. Through locum tenens work, Dr. Van M. was given the opportunity to get back to doing what he loves. "When I came back I kind of had to reinvent myself," he said. "It took awhile to even get any work because since I really didn't practice any medicine during the war."
Since returning from the war, Dr. Van M. has been doing locum tenens work full-time with active state licenses stretching from Maine to the Virgin Islands. He takes pride in being a reliable provider who can be there to help when duty calls. "One time I was working on a fence in New Mexico on a Saturday afternoon and they (his recruiter) called me and said, "Can you be in New Hampshire tomorrow afternoon?" And I was there," he said.
As a provider who does locum work full-time, Dr. Van M. had some advice for providers new to this career style "Never burn a bridge. Because if you don't like somewhere, you just don't go back. Don't get mad at them and tell them, I'm never coming back, you guys are terrible," he said. "I don't like the nurses, I don't like the hospital, I don't like the orthopedist. You never do that. You just don't schedule them again."
His second piece of advice is to maintain your relationship with your recruiter. "You need to have a good relationship with your recruiter because they can make things a lot easier for you," he said. "He knows what I like and what I don't like."
Today, Dr. Van M. is continuing his journey across the country thanks to locum tenens. With Barton's help and his animals by his side, only time will tell what is in store next for this genuine Cowboy.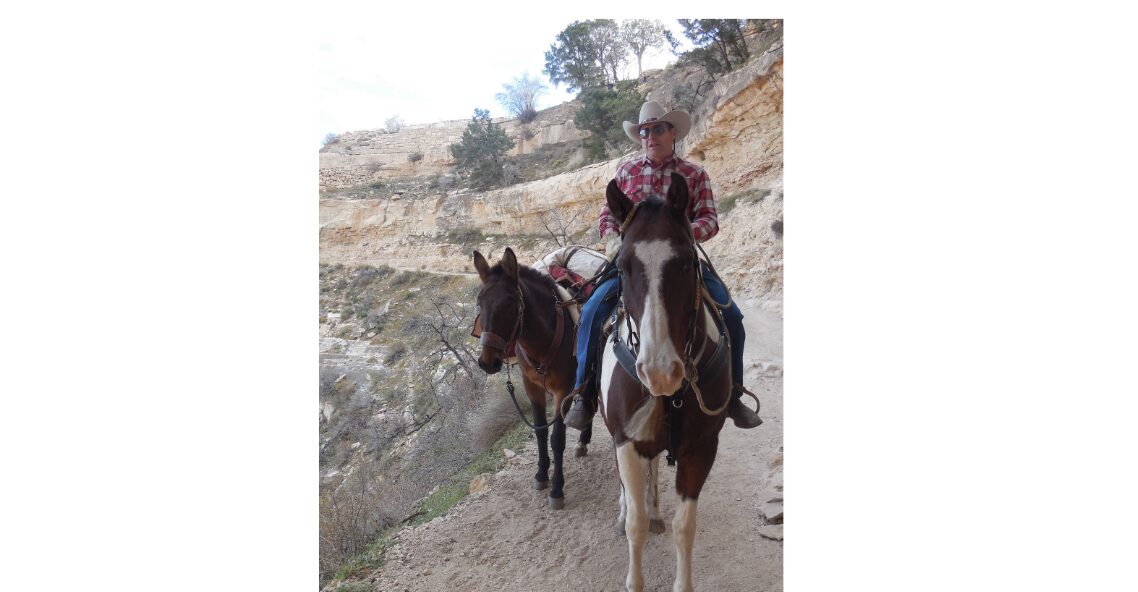 Want to learn more about locum tenens with Barton Associates? Fill out the form and one of our representatives will reach out to you!