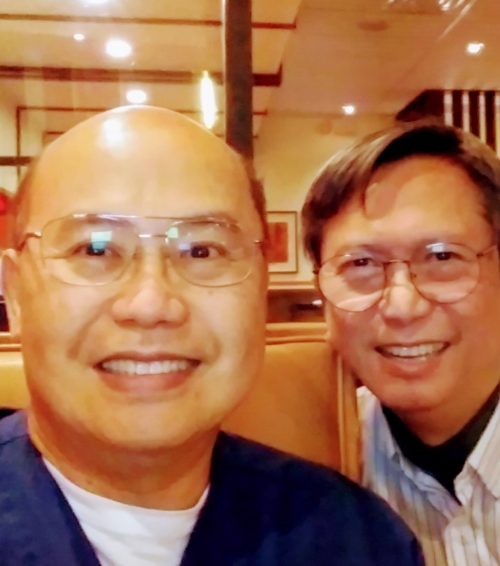 #BecauseICan is a Barton Associates campaign featuring the real lives of locum tenens providers and the reasons that they do locum tenens work. For all of the providers featured, the flexible nature of locum work allows them to live life on their own terms. Whether that means frequent travel, volunteer work, or extra time to pursue a passion, this campaign features great providers who live life on their terms because of all they CAN do with locums.
For these providers, the answer to the question "Why Locum Tenens?" is Because I Can!
Dr. Eric L. is an interventional cardiologist and has been working locum tenens part-time for the past five years. Paired with working at his private practice in Daytona, Florida, he enjoys the opportunity to go on assignment and travel to new places. "The most important thing is that I get to see the rest of the United States," he said. "I get a chance to see different cities and rural areas."
Always Learning
Having the opportunity to practice his craft and grow his skillset is incredibly important to Eric as well. "With a part-time practice, I don't do enough intervention to keep my skills up," he said. Eric is very eager to learn new ways to practice interventional cardiology and uses his locum tenens assignments as an opportunity to learn from different facilities all over the country.
"At this point in my career," he said, "keeping up my skills and keeping my financial status stable is very important."
As he transitions out of his private practice, Eric plans to use his skills to help those in need. "My goal is to travel to third world countries and help out," he said.
An Opportunity to See New Places
Locum tenens work is often branded as a way for providers to take their skills and knowledge and apply them in various places around the country. This gives them a unique opportunity to still be making money while simultaneously traveling and going on new adventures. Eric has been amazed by the varying terrain in this country. Originally native to Hong Kong, China, Eric had not seen anything like the United States until now. "I did not know the United States was so huge," he said, as he thought back to the places he has traveled.
When Eric goes on assignment, he sometimes brings his wife, Sandra, with him. Eric and his wife take advantage of the freedoms associated with locum tenens work by seeing all different kinds of landscapes. In a country like the United States, no matter where you go, there will be something you've never seen before. Eric talks about how he has seen stunning acts of nature such as waterfalls, forests, and leaves changing color in the fall. He also acknowledges that he is not a fan of the snow, but that doesn't always stop him. "I work in Alaska in the summers and Hawaii in the winter," he said. His favorite places to visit are Illinois and Ohio.
His Experience with Barton
Eric has been doing locums for long enough now to form opinions on what he thinks a good recruiter and agency should look like. One thing that Eric is most appreciative of at Barton is his relationship with his recruiter, Nick D.
"Nick is something extraordinary. He is hard-working, caring, will answer his phone day and night, and wants to get you the best job possible," he said. "I have been in locum tenens for five years and I have never seen a representative that good. He is an asset to Barton."
[block quote] "I have comparisons to other locum companies. It is completely a night and day difference."
Dr. Eric L. has been working with Barton for several years now and we look forward to continuing that relationship! Thank you so much for taking the time to speak with us Eric! We hope you get to see everything you've ever wanted in this truly beautiful country!
Want to learn more about locum tenens with Barton Associates? Fill out the form and one of our representatives will reach out to you!