#BecauseICan is a Barton Associates campaign featuring the real lives of locum tenens providers and the reasons that they do locum tenens work. For all of the providers featured, the flexible nature of locum work allows them to live life on their own terms. Whether that means frequent travel, volunteer work, or extra time to pursue a passion, this campaign features great providers who live life on their terms because of all they CAN do with locums.
For these providers, the answer to the question "Why Locum Tenens?" is Because I Can!
Terry R., NP was first featured in Barton Associates' Locum week video. Now, we're telling her #BecauseICan story.
To most healthcare providers, working from the beach may seem impossible. But that's exactly how Terry spent her winter in early 2018:
"I got a telemedicine locum assignment," she says. "And I did it from the beach or the pool, it was awesome. And I have to tell you, when I had anxious patients on the phone, I would just show my video. If I was at the ocean, they would hear the ocean in the background and ask "are you at the beach?" I'm like "yeah! Do you want to look at it?" And I would show them the waves and stuff. And it just totally calmed them down! They felt great."
Beyond watching the waves and helping anxious patients, Terry's telemedicine assignments are part of a larger lifestyle choice – one that allows her to travel from assignment to assignment as she chooses.
As a locum tenens nurse practitioner, Terry has been practicing medicine on her own terms for years. Specifically, the flexibility of locum tenens work has allowed Terry to spend her winters working in California, and her summers working or relaxing in Massachusetts.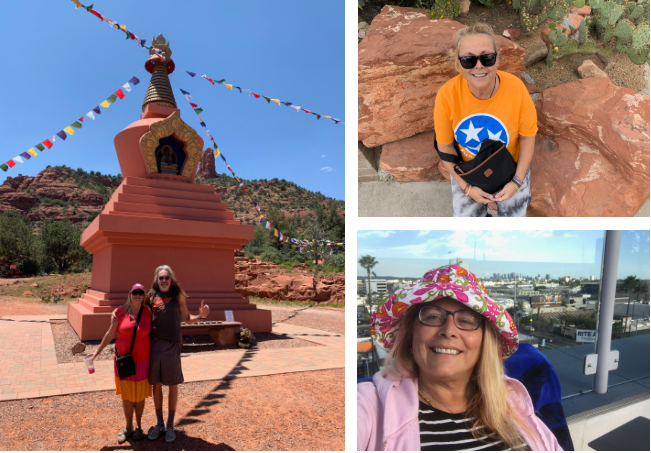 Terry's Locum Lifestyle
Terry's lifestyle means never having to spend time in winter weather, something that many sun chasers would envy. Other reasons for this career choice, however, pertain to the work-life balance that locum tenens work makes possible. Terry has worked in many permanent positions, but eventually realized that they were not for her:
"I personally feel that working in a permanent position, unless you're working for yourself, you're basically at their beck and call. I mean, you're in this grind and you can't really get out of it sometimes. In a permanent role, it's hard to have a life, it's hard to get time off, it's hard to have quality because, especially if you're full-time salaried, you work a lot of hours and you're not compensated for them."
With locum assignments, Terry earns an hourly rate, agreed upon ahead of time with the agency or facility that she works with. She also has the control to decide her hours and schedule for each assignment, one of the largest motivations among locum providers in a recent survey.
This way, Terry is able to "make unlimited money," as she puts it. It's just another way that locum tenens puts Terry in control, letting her live life on her terms.
"Life is short, and I'm getting older. I don't want to work sixty hours a week anymore for a salary that's low with crummy benefits and I can't take time off, and deal with office politics and drama. I don't want that. I want to control where I work, when I work, and how I work, and when I get paid, and I don't want to be involved in the drama."
Terry has worked in Massachusetts, California, New York, and Arizona, but recently, she has focused mostly on California and Massachusetts. At the time of our interview, Terry was spending time at her house in Cape Cod, MA. To end our phone call, she reflected on how locum work has allowed her to have what she wants at different points in her career.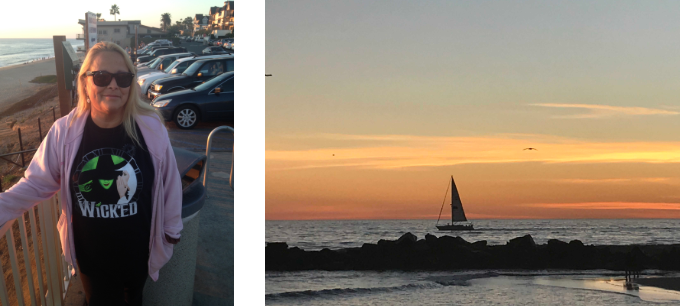 "Yeah, I mean in the beginning, it kind of shaped my career. Now it's like, in the later part of my career, it has just augmented my career and given me what I want. So, I'm hoping I can do locums on some level, whether it's consistently or intermittently, for the rest of my life. That's my goal."
Sounds pretty good to us!
Want to learn more about locum tenens with Barton Associates? Fill out the form and one of our representatives will reach out to you!