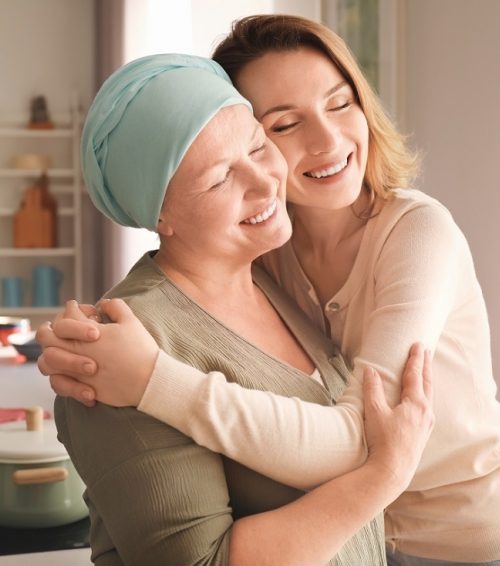 The expression 'until you walk a mile in someone's else's shoes' couldn't work any better to describe the cavernous communication gulf that often exists between cancer patients and their medical team. For decades, we've treated cancer as a combative enemy. In the heat of the battle, survival is the main focus.
Despite being immersed in the world of cancer day in and day out, oncology providers on the front lines can't possibly understand the massive shock a cancer diagnosis (unless they've experienced it themselves) delivers to a patient.
Most cancer patients, on the other hand, view the world around them through a lens that's shaped solely by their experience. That experience is all consuming. They may not recognize that there are other patients who need attention – many who may be sicker than they are. Or that their team medical team has multiple patients to care for. Instead, they might see a team that to them appears distracted, rushed, dismissive or brutally direct.
For locum tenens providers, the challenge of bridging that gulf is especially unique. They're stepping into a new environment, working with new colleagues and mastering new health records systems – all while being introduced to multiple doctor/patient dynamics. There's a reason why they're called professionals!
Level of Communication and Patient Outcome
There are no cookie cutter approaches to establishing good communication between cancer patient and caregiver. That's in large part because every patient and every back story is different.
To get a sense of how to communicate with an individual patient, their medical team has to consider their diagnosis and their treatment plan. Then they have to factor in their health literacy, their emotional state, and level of family support. It's easy to see how a very busy cancer practice – be it a community hospital or a large comprehensive cancer center – could overlook the communication piece.
Yet, doing so has real consequences. There are a number of studies that demonstrate how poor communication between cancer patients and their medical team can lead to worse outcomes for the patient. Among other things, poor communication can influence the rate of patient recovery, their adherence to treatment regimens and their pain control. It can lead to depression and anxiety and have a profound effect on their overall quality of life. In short, a patient who feels ill-informed and more like a number than a human being will likely suffer more than those that don't.
Team Communication
It's not just the communication between patients and their team either. An often overlooked dynamic is the communication within a medical team. It's widely recognized that a failure for a team to communicate can lead to catastrophic results. The patient's immediate health needs obviously come first.
Yet researchers like the Journal of Oncology Practice point out that the failure to communicate a patient's concern, emotional state or lack of understanding of their condition between members of the team will negatively affect the patient as well.
On the Horizon
With an estimated 1.7 million new cases of cancer in 2018 in the United States – a per capita figure that has stayed fairly level over the past decade – the oncology community is hard pressed to keep pace. The American Society of Clinical Oncologists expects a shortfall of between 2,500 and 4,000 oncologists by next year. Those daunting statistics also show that there are more than 15.5 million cancer survivors in the United States, a number only expected to rise to 20.3 million by 2026. The clinician/patient communication dynamic and bedside manner could understandably take a back seat.
Still, cancer centers across the country have come to recognize that they can create a better quality of care by training their staff on how to communicate with patients. Sloan Kettering in New York City, for example, has developed a communications course for their oncology professionals. This course is also available one time a year to oncology staff who are not affiliated with the world-renowned cancer center.
Oncology and Locums
As noted, locum tenens providers face a real challenge in taking on an assignment in a cancer center. Whether it's a comprehensive cancer center in a big city or a small community hospital in a rural area (where the rates of cancer and need for oncology professionals is disproportionately high), there are some ways to prepare for and deal with communication and care challenges.
Find out what electronic medical record (EMR) system the facility uses. If it's different than the one you're used to, look for some instructional videos online or ask if the facility offers training during onboarding. Being comfortable with the system will give you more time to interact with patients.
Seek out oncology social workers, patient navigators or other providers at the facility and talk to them about their experiences in oncology and local challenges that patients face.
Consider enrolling in an oncology-specific communications course. In addition to assisting patients, it will add to your professional credentials.
For facilities that hire locum tenens oncologists, the American Society of Clinical Oncology offers some orientation advice for you so that incoming providers that will transition seamlessly with your oncology team. Working together, locum and permanent providers can provide quality care and communicate with patients in a way that makes the harsh cancer experience easier on everyone.
Want to learn more about locum tenens with Barton Associates? Fill out the form and one of our representatives will reach out to you!