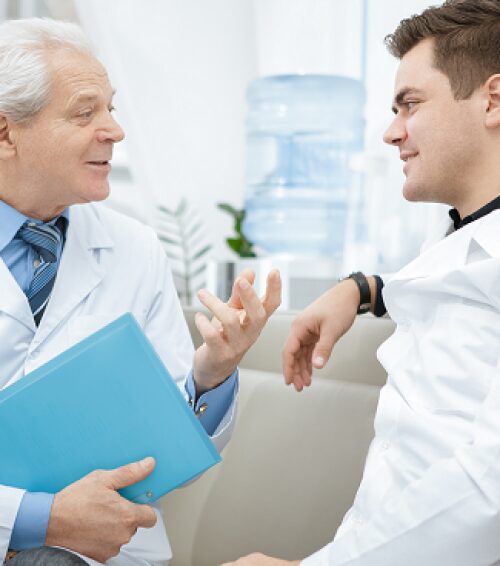 In many regards, bringing on a locum tenens provider is like staffing on easy mode. Because the temporary addition to your roster comes with in-depth licensing, credentialing, and travel support from their agency, you need do little more than say "hello" once they arrive, show them where they'll be providing care, and let them get to work. The speed and ease of the process help short-staffed organizations achieve optimal staffing levels without bureaucratic overhead getting in the way. In many cases, the process is so refined the agency can have help on your doorstep and ready to work within 24 hours, if needed.
That said, there are still things facilities can do to ease the early steps of their locum staffing process. That's especially true once selection and credentialing are done and the provider has arrived on-site, a period commonly referred to as "onboarding." Here are a few ways healthcare organizations can make a locum's first few days as easy and productive as possible:
1. Appoint an "EHR Czar"
Considering their experience, the locum you select will likely come to your facility quite skilled at learning new electronic health records/electronic medical records (EHR/EMR) systems. Unlike professionals in a standard career track, who may go years or decades interfacing with the same handful of systems, locums work in a variety of settings with a variety of electronic tools. In turn, this gives them the conceptual skills needed to come in and grasp new ways of doing things in relatively short order.
Still, there's little doubt learning a new EHR can be a baffling experience. To curb potential problems, look for someone on your staff who knows your current systems inside and out and doesn't mind fielding questions. They won't need to hang over the locum's shoulder or spend a significant amount of time showing them the ropes, but making someone available to answer quick questions via text or phone call can be beneficial for everyone in the healthcare chain: the facility, its staff, and the locum themselves.
2. Prepare a Welcome Packet
Yes, the "welcome packet" advice appears in pretty much every article about the finer points of onboarding, but that just shows how useful it is. Further, it's more important in healthcare than most other fields. With their sprawling physical locations, complex network of internal departments, and (subsequently) a litany of performance-critical phone numbers, new healthcare facilities can be confusing to even a seasoned pro. By providing any pertinent info you can think of up front — either on the first day or via mail if there's a gap between selection and arrival — you stop potential problems before they happen and showing the locum you care about their comfort within your facility.
3. Help Them Understand the Role They're Assuming
"You're filling in for Dr. Phillips. Here is his exam room. Here is your EHR login. Goodbye!" This sort of introduction to the role handles the absolute basics, but that's about it. Instead of placing the locum in the weeds and expecting them to hack their way out, give them as much (pertinent) info as you possibly can.
What are common challenges for employees in the role they're taking? If they're filling in for a specific professional, what does their average day look like in terms of patient load and roster personality? Does the role come with any expectations or demands that might not be immediately apparent? Making this sort of information explicit — and, as before, appointing someone to answer questions and serve as a guidepost the first couple days — can avoid miscommunication and trouble later.
4. Explore and Explain any Differences
It's worth examining the locum's recent work history and exploring any regulatory (or facility-based) differences between their past and present roles. Waste handling, prescribing, referral processes, and information that must be documented in EHR are just four examples of factors that can vary from state to state and location to location. Ensuring you or a relevant member of your staff are familiar with the high-level differences allows you to share the information with the locum, who will undoubtedly appreciate the refresher upon their arrival.
5. Ask Questions
Some onboarding actions don't become relevant until offboarding. Exit interviews, questionnaires, and even informal chats pre-exit can be an invaluable source of information regarding your onboarding efforts: What did the locum like about your process? What points of improvement did they notice? Was there anything they would have liked to see more (or less) of in their first few days? Use the data you glean from the interaction to further refine your onboarding process for the next locum — or for that matter, permanent hire — you bring on to your facility.
How do you make onboarding easier for new employees? What tips do you have for bringing a locum into the fold? Speak with a Barton Associates account manager to discuss the process today.