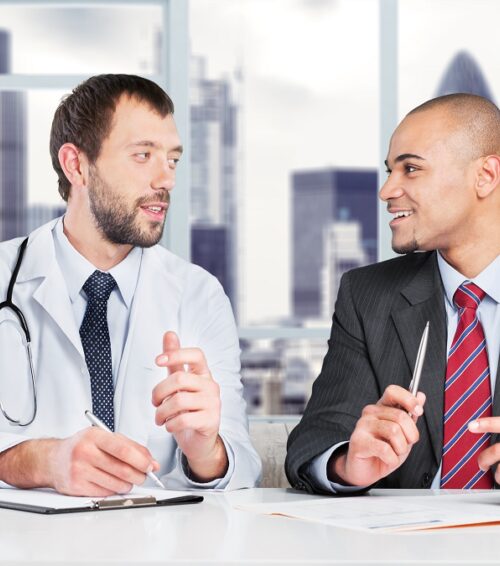 Convenience is one the fundamental benefits of locum tenens: When you need to quickly fill an opening — which can be a challenge, because both physicians and dentists are in short supply across the country — a service that is able to quickly provide you with a reliable and vetted professional to meet your temporary need is invaluable.
Although the onboarding process may feel frustrating overall, it can really be quite simple when you hire locum tenens. Here's what you should expect when onboarding a locum tenens physician, nurse practitioner, physician assistant, dentist, or certified registered nurse anesthetist:
1. Identify Your Need
Before contacting a locum tenens agency, determine what you are looking for in a temporary provider. A dedicated account manager will walk through the core aspects of your need to determine the provider type, assignment duration, hours, location, and budget parameters. This information will help your account manager match you with only the locum tenens providers that meet your preferences, expediting the early parts of the staffing process.
If you aren't sure on certain factors, your account manager will be happy to answer any questions you have and provide you with information to help you narrow your options.
2. Candidate Submission
Another crucial early step of onboarding a locum is candidate submission. This occurs when an account manager presents you with providers that best match your specific needs and budget parameters. Once your account manager finds a number of suitable matches, you will be able to look over their CVs and certifications to determine if they are right for you. For instance, a correctional facility may only want a provider who has experience or has expressed a willingness to work in a jail or prison.
Compared to sifting through a mountain of resumes, this curated take on staffing is more efficient, allowing for a faster, less tedious selection process.
3. Interviews and Selection
After choosing candidates that best match your needs, you and your associates may conduct interviews. These are usually held over the phone and allow you to make a more informed decision: As with traditional candidate interviews, a staffing manager struggling to choose between two equally impressive submissions may find that after speaking with them, one professional may "click" more than another.
Once you have reviewed all the submissions and interviews are over, you simply inform your account manager of your decision.
4. Screening and Verification
Though this part of the process isn't limited to onboarding a locum, screening candidates further simplifies the process and ensures you receive a provider with the exact qualifications and skills you requested. Specialists will verify the candidate's qualifications — education, experience, licensure, and background — reducing the stress, expense, and liability you may encounter when going through the staffing process alone.
A locum tenens agency's verification experts will handle much of the due diligence. By ensuring all applications and critical records are produced and vetted in the appropriate timeframe, these specialists take the bulk of the paperwork out of your hands and work directly with your facility's credentialing department, letting you get back to work.
5. Payment
When staffing a permanent provider, compensation is a complex affair that can greatly add to the overall expense and time it takes to bring on a new employee. Compensation for locum tenens, on the other hand, is based on an already agreed-upon hourly rate. With locum tenens, you can avoid costs associated with malpractice insurance, benefits, and retirement plans.
After completing the staffing process, you can expect the locum you chose to arrive at your facility when you need them; an agency such as Barton Associates can often match and place a locum with as little as 24 hours' notice. A dedicated account manager, travel team member, licensing and credentialing expert, and other locum tenens specialists are available to you throughout the onboarding and employment process, making it easy to get answers and address issues if they arise.
Instead of going through the same complex process you would for a full-time position, locum tenens makes it easy to quickly fill any temporary staffing need you may have, expected or unexpected.
Want to know more about onboarding a locum? Check out our "Ultimate Guide to Locum Tenens Staffing" and start a conversation with one of our account managers today!