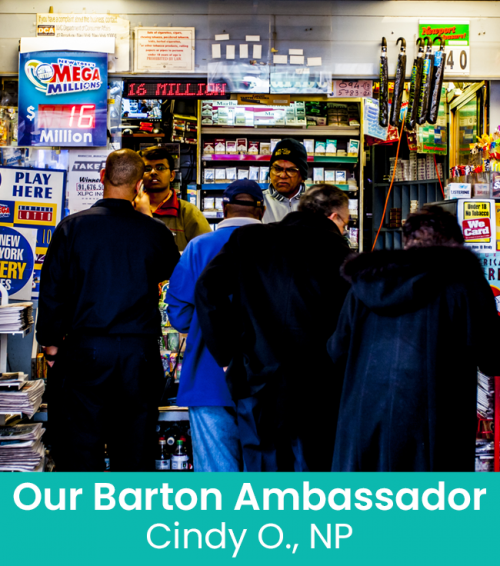 Cindy O. is a board certified nurse practitioner, locum tenens provider and our very first Barton Ambassador! With the help of her recruiter Adam C., Cindy has completed locum assignments throughout the east coast.
Cindy has left her home state of Florida to take an assignment in New York, where she has been sharing her journey with us. The following blog post is written by Cindy, who discusses more unique insights on the local culture of New York City.
Grumpy New Yorkers….It is a real thing.
My First Bodega
Bodegas are one of the cornerstones of daily life in New York City. I didn't really know what that meant. The definition is basically a neighborhood store. They are everywhere! They have canopies, and sell everything from Tylenol to beer to dinner.
When I entered the first one I asked "do you have cranberry juice?' the owner said NO CRANBERRY JUICE and he IMMEDIATELY went to his fridge section and pulled out orange juice. I said, "No, I just want cranberry." He said, "NO CRANBERRY, here you take orange juice."
I continued to explain I did not want orange juice, but through some language and culture barriers, I left with orange juice. He seemed angry with me!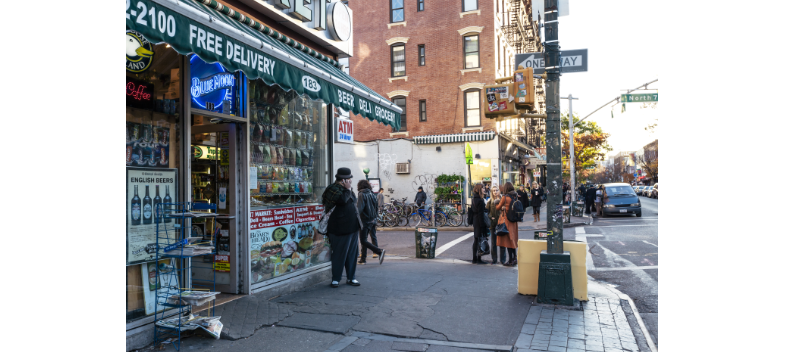 Later I needed bread, I did not want to enter another neighborhood store – or bodega! I really had little choice, but the owner in this store seemed so angry. Apparently this is a thing.
I asked him, and learned they are not actually angry. He promised me that he was not mad, just wanted me to decide what I want, buy it and leave. He doesn't want people lingering in his store, it isn't big enough. Get what you need and get out, so others can come in. I understand that.
Parking 101
Parking in front of these bodegas are another interesting phenomena.
Usually, there are two lanes going each way with a third lane where people park. Sometimes there are two lanes, so one is for parking and one is for driving. When someone wants to stop at one of these neighborhood stores, they STOP in their lane – even if it's the driving lane! They just put their flashers on, and go into the store.
All of us behind them either sit and hope that we can get around them eventually, or sit and listen to horns blowing from the other angry people that I am not moving forward. It is always a sigh of relief to see the driver running out of the store with his purchase. I feel like I am in a "Seinfeld" episode everyday!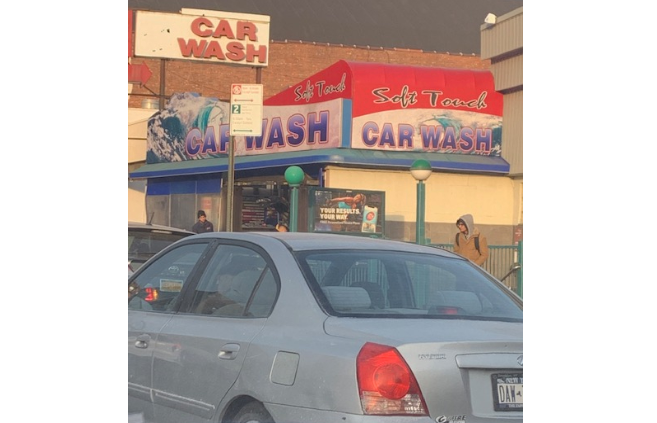 Talk soon!
Cindy