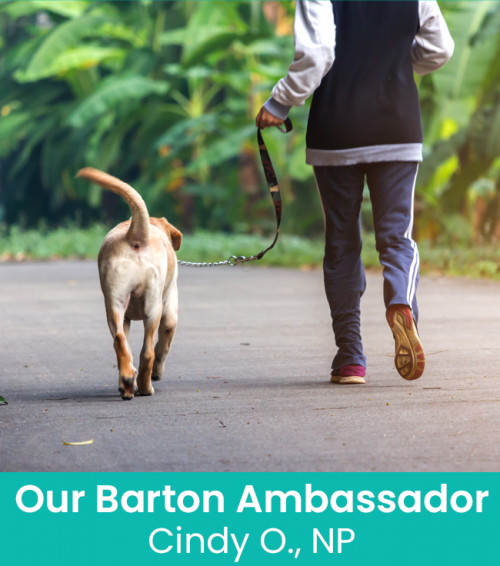 Cindy O. is a board certified nurse practitioner, locum tenens provider and our very first Barton Ambassador! With the help of her recruiter Adam C., Cindy has completed locum assignments throughout the east coast.
Earlier this year, Cindy has left her home state of Florida to take an assignment in New York, where she has been sharing her journey with us. The following blog post is written by Cindy, who discusses her decision to stay in New York a little longer, although homesick, and how to maintain work-life balance on the road.
This week, I made changes to my plan so that instead of returning home in two weeks, I am signing for another month. This created a small panic since I am a little bit homesick, so I wanted to talk more about how to balance your life when traveling in a locum position.
It is easy to feel disconnected both at work and home, due to being the outsider. Obviously if you're married and your spouse travels with you, there is much less disconnect. However, I am traveling alone, and therefore my time at work can feel like I am the outsider, regardless of how kind everyone is, and then to come home alone, and not know anyone locally can become a lonesome, empty place to be as well.
So, this is what I do to change that up!
I have had family and friends visit on the weekends, so it is their vacation, my chance to spend time with them and share the city.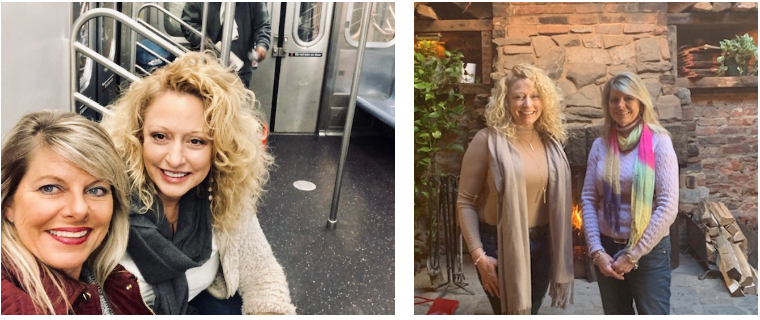 My best friend Natalie and I, checking out the restaurant scene in Willamsburg!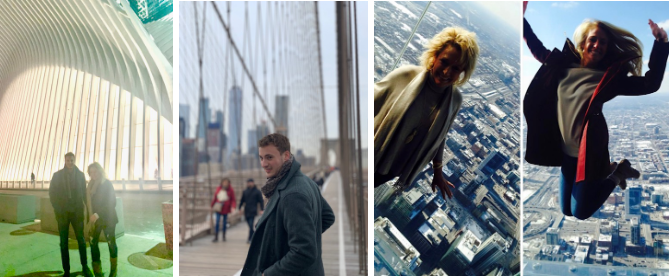 My son and I, walking the Brooklyn Bridge, me, and my daughter – she has no fear!
Having visitors works temporarily- but doesn't really connect you to the city or the group that you work with, so you need to do other things as well.
I found incredible apps on my phone…. Nearify! It lets you plug in where, what and when, and pulls everything there is to see or do in the category that you enjoy. I have decided to take a photography class on Mondays and super excited to learn all that I can about photography.
I joined a gym! I found a gym near me that allows month-to-month sign up. I joined one that has classes, so I have gotten to know the people in my class. There are bonds built when suffering together.
I shop at the same grocery store repeatedly, this allows me to get to know the people that work there, and they actually call me by name now when I pop in. 🙂 I visit the dog park where I went two weekends in a row at the same time of day, and I met people that followed the same schedule. Now, even my dog is spoiled to see her friends that she looks forward to playing with.
I will post how I connected at work next week. My ideas for personal time really worked well and continue to keep me connected, as if I have been with them for years.
Some questions that were sent to me:
How do you get paid?
It is a 1099, so I am an independent contractor. I do have to keep my expense receipts and track everything as my own business. I am self-employed, like staffing someone to put a roof on your home. My uniform, auto, flight, meals, etc. are deductible from the bottom line since I am traveling for work.
Do you receive a check in the mail? At the end of the assignment?
This may be different for different jobs, but for myself, I am paid weekly as a direct deposit. I enter my time on their easy to manage mobile app, and the money is deposited on the following Friday. Super easy.
Lastly, one more picture I took this week – looking for the best sunset locations!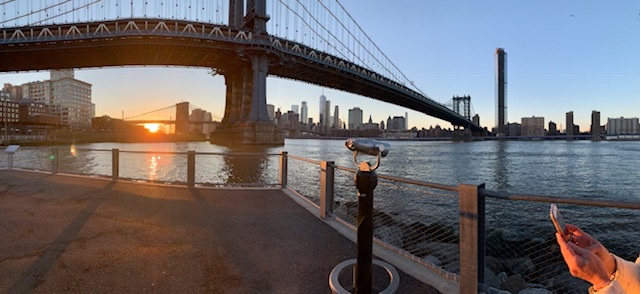 Talk soon!
Cindy O.
Want to learn more about locum tenens with Barton Associates? Fill out the form and one of our representatives will reach out to you!