Cindy O. is a board certified nurse practitioner, locum tenens provider and our very first Barton Ambassador! With the help of her recruiter Adam C., Cindy has completed locum assignments throughout the east coast.
Cindy has left her home state of Florida to take an assignment in New York, where she will be sharing her journey with us. The following blog post is written by Cindy, who discusses her first week of working in New York City.
Hi everyone!
I have to say, my apartment is amazing. It overlooks bridges, the Statue of Liberty and Manhattan. Check out the views!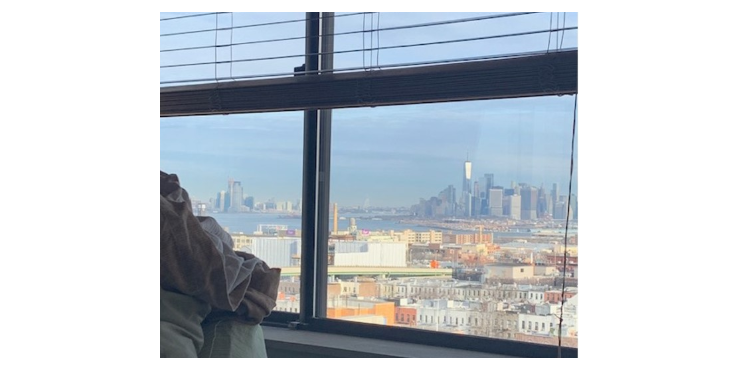 I worked on unpacking, grocery shopping and acclimating to the new climate. Feeling nervous and excited about my first day.
Monday morning was tricky driving to work. I have never driven in rush hour city traffic, but I got lucky as my apartment is six miles from the office. I was greeted by the physician that interviewed me on the phone. He presented with two cups of coffee, and we sat and discussed his expectations and my schedule.
After that, I went with another physician to shadow for the day, and she took her time going over their routine and procedures until she left (she works part-time) at which time I was left to just observe the clinic for the rest of the day.
Pictured below is the view from my balcony when I got home…..ahhhh, beautiful.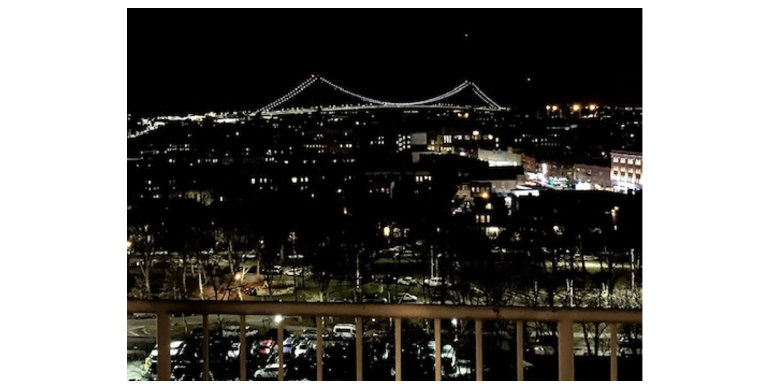 On Tuesday, They Had Me Drive to Harlem…

I was halfway there when I realized it was going to take a lot longer than anticipated to arrive, and didn't have anyone's phone number to call. Locum 101: get the phone numbers of your supervisors! On the way there was a traffic accident and I found myself 'stuck' in gridlock. The person behind me was blowing his horn non-stop, and as the minutes went by it occurred to me he could be having a heart attack! (In Florida, no one lays on the horn when it is obvious no one can move.)
But that was not the case. How do I know this?
I got out of my car in traffic to step back to check on him, while a nice police officer escorted me back to my car and made him stop blowing his horn. The police officer explained that New Yorkers use their horns to express themselves and never ever ever ever get out of my car in traffic again.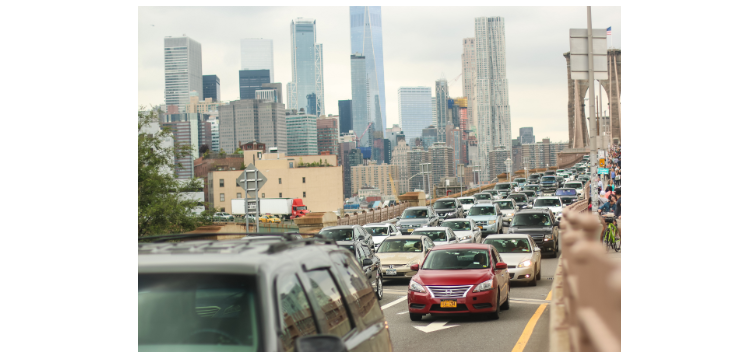 I was happy to not get a ticket, but rattled over the incident for sure! I was still rattled when I walked into the training. I had fought Manhattan traffic during rush hour, dealt with very aggressive drivers, I had to park a long way from where I enter the training, I was putting my coat back on standing by my car only to realize that you have to put your coat on while still inside of your car if you don't want to DIE.
I picked a parking area because it was all that i could find, but it was a no parking zone and I was late!! I passed a few tears, but then the trainers were quick to explain that 30 minutes late was amazing for my first time!! The support of the room was overwhelming, and the kindness that they extended to me was overwhelming.
The drive home was much easier! Going into the rest of the week, I found a gym to join, found a Costco, got booties for my puppy for walking her, learned where the washer and dryers were in my building, and discovered that washing five loads at once was actually a pretty cool way to do laundry.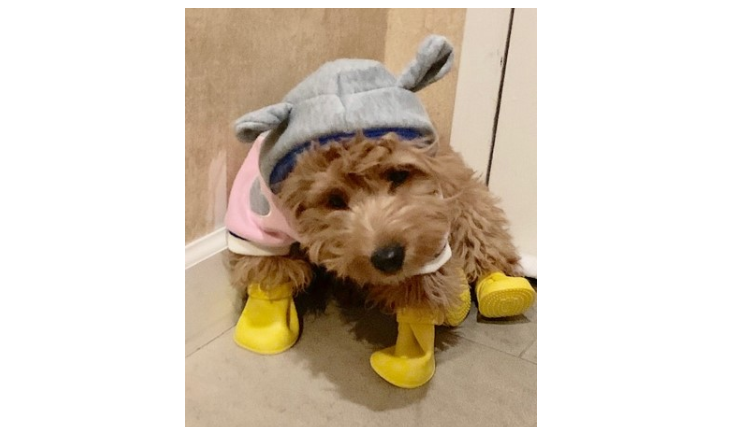 My puppy, Kennedy, is learning to walk in her snow boots.
I talked to my recruiter Adam throughout the week, as he wanted to confirm that everything was going okay.
That is the part that sets Barton apart. They check on you and call you back immediately if you call them. I had a few incidents with the time-card, and they fixed immediately.
Over the weekend, I organized my apartment, enjoyed the parks that NYC is famous for and shared some funny stories with my friends and family via phone and social media. Next week, my supervisors are putting me on my own, with verbal support from the NP and physician. I feel extremely confident that I am ready. Their caseload expectation is so low, it would be difficult to not do well.
My daughter and friends are coming in to visit me next weekend, so I am super excited to see the city highlights with my family. I am super excited to post pictures from next week with my family. I plan to see every hot-spot and tour that I can fit into my long weekend!
Cindy