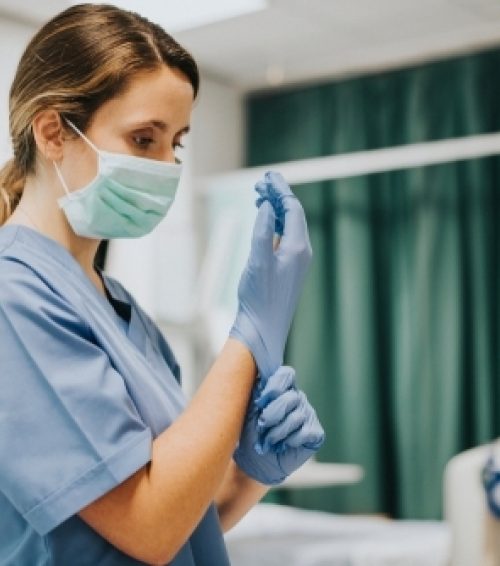 Updated 4/15/20
As the novel coronavirus (COVID-19) spreads throughout the country, several states have lifted their restrictions on NP scope of practice laws, allowing them to practice independently to assist with the outbreak. Whether it be provisions in pre-existing guidelines in the event of an emergency, or states pushing to make additional changes, measures are being taken allowing NPs to help in any way possible. Below you will see what we know about every state in reference to these changes.
Note: This information is up-to-date as of April 7th, 2020. We will continue to update it as often as possible. If you do not see the state you are looking for, then there have been no COVID-19-related changes up to this point.
Alabama
NP's are able to practice in the state of AL without an AL NP license IF they hold an APRN license that is in good standing in another state. They still are required to work under a collaborator and must complete the emergency collaboration form below and send it into the board. They are processing these as quickly as possible once received.
California
If the facility signs a form stating that they need coverage for COVID-19, Barton Associates is able to email the form to the Board and they will review and approve in 2-4 business days and the provider will be issued a temporary license.
Connecticut
Practitioners licensed in another state are allowed to work in Connecticut without obtaining Connecticut licensure for up to 60 days. There are no forms to complete or any type of notification required by the Connecticut Board at this time. Please note: Out-of-state providers will be unable to prescribe controlled substances until there is an Executive Order specific to prescribing controlled substances under these circumstances.
District of Colombia
A temporary license is available for providers assisting with COVID-19 and only in effect for the duration of the state of emergency. It is the clients responsibility to verify all credentials which may be requested by the department of health. DC does not require APRN's to practice under a supervising physician.
More Information
Florida
The recently declared state of emergency further waives licensure requirements for out-of-state health care professionals who render services in Florida related to COVID-19, as long as they do so for the American Red Cross or the DOH. For purposes of preparing for, responding to, and mitigating any effect of COVID-19, health care professionals, advanced life support professionals, and basic life support professionals holding a valid, unrestricted, and unencumbered license in any state, territory, and/or district may render such services in Florida during a period not to exceed thirty days. Emergency licenses are available.
Georgia
The Georgia Composite Medical Board announced today that it may approve and issue emergency practice permits to physicians, physician assistants, advanced practice registered nurses, and respiratory care professionals who wish to practice medicine during the public health emergency response to COVID-19.
Hawaii
Out of state NPs with active licenses are allowed to practice in Hawaii without a license, as long as they have never had their license revoked or suspended AND are hired by a state or county agency or facility, or by a hospital (including rehabilitation hospitals, nursing homes, hospice, pharmacy, or clinical laboratory). Additionally, previously licensed providers with expired Hawaii licenses are also allowed to resume practice.
Illinois
A temporary license application is available, If approved, the license will remain active until September 30, 2020 and takes 3-5 days to be issued.
Any providers who have expired/retired licenses in Illinois can fill out the reinstatement app on the Illinois website and their application will be expedited. Licenses expiring soon will be given an automatic extension.
Indiana
At this time, Indiana has reported that a COVID-19 temporary license is in the works. Check back for updates. (4/6)
Iowa
With the issuance of a State of Public Health Emergency, parts of Iowa's Disaster Emergency Plan have been enacted to allow the state to implement a number of public health measures. This includes allowing a variety of medical practitioners to volunteer their skills and services even if their license is inactive or has lapsed.
Kentucky
Temporary license available. Visit https://kbn.ky.gov/COVID-19-19/Documents/registry-application.pdf.
Maine
Now allowing expedited authorization to practice at no cost of nurses licensed in other jurisdictions to provide assistance for the duration of the emergency. Applicants must be performing clinical tasks related to COVID-19 emergency. Applicants must have a valid APRN license in another state that remains valid for the duration of the emergency authorization to practice (90 days). Applicants who have disciplinary or adverse action in the past 10 years involving loss of license, probation, restriction or limitation do not qualify for licensure. The completed application along with a passport type photo must be scanned and emailed to the board. Once reviewed, the board will email the APRN a 90-Day authorization to practice letter.
The applications for the COVID 90 day authorizations are being processed within an hour of receipt.
Also, Maine has temporarily suspended the requirement of supervision or collaboration for APRNs for the duration of the emergency. The supervision requirement is lifted ONLY for those NPs applying per the COVID emergency. If they are applying for permanent licensure, the supervision requirement is in place.
Massachusetts
Massachusetts is allowing NPs to apply for MA emergency license if they have a license (s) in other states that are in good standing. They are processing applications as quickly as possible
Michigan
For expired licenses, if a provider wants to renew their license to solely help with the COVID-19 response, MI will waive the CME requirement & will count the COVID-19 response as hours towards CMEs.
Missouri
No temporary licensure available.
APRN's are still required to have a collab physician, but the physician no longer needs to be within the 75-mile radius during this state of emergency.
Montana
To gain a temporary license, the NP will need an application submitted, then reviewed by the board. Provider can practice in the state of Montana for as long as the COVID-19 continues.
New Hampshire
Emergency Order #15 Pursuant to Executive Order 2020-04, which was issued March 23, 2020, requires that such providers be issued an emergency license by the Office of Professional Licensure and Certification ("OPLC") if the provider has a license that is active and in good standing in another jurisdiction.
Must complete emergency license app & submit proof of license in good standing from another jurisdiction. An emergency license will be issued within 48 business hours.
New Jersey
New Jersey is allowing nurses who hold active, unencumbered, multi-state licenses issued by members of the Nurse Licensure Compact to practice in this state under their multi-state licenses. For those holding an active, unencumbered license from a non-compact State, you may apply for accelerated temporary licensure by reciprocity by completing and submitting the form, and following the directions provided. The temporary license is valid for 180 days.
New York
NPs licensed and in current good standing in other states are able to practice in New York without a New York license and will not be penalized.
New York has temporarily suspended and modified its regulations to permit a nurse practitioner to provide medical services appropriate to their education, training and experience, without a written practice agreement, or collaborative relationship with a physician, without civil or criminal penalty related to a lack of written practice agreement, or collaborative relationship, with a physician.
North Carolina
APRN's need to notify the Board (in writing) of the names, location and telephone number for the site they will be practicing at AND their supervising physicians information within the 15 days of their practicing during the state of emergency. Additionally, physicians and APRN's are not being required to maintain on-site documentation describing supervisory arrangements and plans for prescriptive authority which is typically required.
Oregon
Temporary license available.
Pennsylvania
There is a temporary license available that will last the duration of the state of emergency. Please click here for more information.
Rhode Island
If someone has a medical license in good standing in another state, they can practice in Rhode Island with a 90-day license after filling out a form at no cost.
South Carolina
The temporary license will remain active for a maximum of 30 days with no fee. The NP still needs to have the written practice agreement kept on file at the facility.
Tennessee
APRNs who have a certificate of fitness have been temporarily relieved from the clerical requirements of filing a new or updated Notice & Formulary, having charts reviewed and signed off by a collaborating physician, and having the remote site visited by the collaborating physician. The other collaboration requirements of the law are still in effect which would include having a collaborating physician.
Texas
The governor has asked the Texas Medical Board and the Texas Board of Nursing to expedite temporary licenses for out-of-state practitioners and to allow for the provision of limited emergency licenses. Doctors retired less than two years may also apply for a temporary license under the new directive.
Washington
The state Department of Health is easing certain licensing requirements under a declared state of emergency. This includes allowing doctors, nurses and other practitioners to work in Washington without an active state license. The allowance applies to health care practitioners now licensed in other states, or those who have inactive Washington licenses. Those eligible can register with the Health Department as an "emergency volunteer health practitioner."
Wisconsin
Any health care provider with a valid and current license issued by another state may practice under that license and within the scope of that license in Wisconsin without first obtaining a temporary or permanent license from the Department of Safety and Professional Services (DSPS), so long as the following conditions are met:
1.The practice is necessary for an identified health care facility to ensure the
continued and safe delivery of health care services;
2. The health care provider is not currently under investigation and does not
currently have any restrictions or limitations placed on their license by their
credentialing state or any other jurisdiction;
3. The identified health care facility's needs reasonably prevented in-state
credentialing in advance of practice;
4 . The health care provider practicing under this section must apply for a
temporary or permanent health care license within 10 days of first working at a
health care facility in reliance on this Section; and
5. The health care facility must notify DSPS at dsps@wisconsin.gov within 5 days
of a health care provider practicing at its facility in reliance on this Section.
Wyoming
The state of Wyoming will issue temporary licenses for Telehealth only.
Want to learn more about locum tenens with Barton Associates? Fill out the form and one of our representatives will reach out to you!