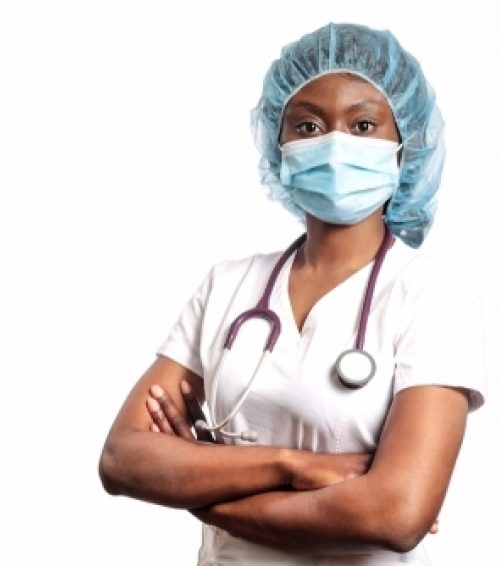 Updated 4/15/20
As the novel coronavirus (COVID-19) spreads throughout the country, several states have lifted their restrictions on PA scope of practice laws, allowing them to practice independently to assist with the outbreak. Whether it be provisions in pre-existing guidelines in the event of an emergency, or states pushing to make additional changes, measures are being taken allowing PAs to help in any way possible. Below you will see what we know about every state in reference to these changes.
Note: This information is up-to-date as of April 7th, 2020. We will continue to update it as often as possible. If you do not see the state you are looking for, then there have been no COVID-19-related changes up to this point.
Alabama
A temporary license can be issued within 48 hours upon receipt of application to PAs providing healthcare to Alabamians suffering from and affected by COVID-19 with no fee. This license will expire on 7/21/2020, or when the Governor proclaims the termination of the state's public health emergency, whichever is sooner. A PA who is issued a temporary emergency license will also be issued a limited AL CSR for the sole purpose of treating patients suffering from and affected by COVID-19. The CSR will not authorize the PA to prescribe controlled substances via telemedicine. There shall be no independent, unsupervised practice by PAs. All PAs who are issued an emergency license must be registered and supervised by a physician. The license will be issued to a provider who meets the following criteria:
Holds a current, unrestricted license in another state
No criminal history
No disciplinary action history on any licenses, CSRs, DEAs, etc
Must not be currently under investigation by a licensing agency or law enforcement authority
Must be a U.S. citizen, national of the U.S., or an alien lawfully present in the U.S.
California
If the facility signs a form stating that they need coverage for COVID-19, Barton Associates is able to email the form to the Board and they will review and approve in 2-4 business days and the provider will be issued a temporary license.
Connecticut
PAs licensed in another state are allowed to work in Connecticut without obtaining Connecticut licensure for up to 60 days. There are no forms to complete or any type of notification required by the Connecticut Board at this time. Please note: Out-of-state providers will be unable to prescribe controlled substances until there is an Executive Order specific to prescribing controlled substances under these circumstances.
District of Colombia
A temporary license is available, only for providers assisting with COVID-19 and only in effect for the duration of the state of emergency. Qualifying practitioners who are licensed in good standing in their home state may practice in DC without obtaining DC licensure. It is the clients responsibilty to verify all credentials which may be requested by the department of health. Delegation agreement forms still need to be kept on file at the facility.
Florida
The recently declared state of emergency further waives licensure requirements for out-of-state health care professionals who render services in Florida related to COVID-19, as long as they do so for the American Red Cross or the DOH. For purposes of preparing for, responding to, and mitigating any effect of COVID-19, health care professionals, advanced life support professionals, and basic life support professionals holding a valid, unrestricted, and unencumbered license in any state, territory, and/or district may render such services in Florida during a period not to exceed thirty days. Emergency licenses are available.
Georgia
The Georgia Composite Medical Board announced that it may approve and issue emergency practice permits to physicians, physician assistants, advanced practice registered nurses, and respiratory care professionals who wish to practice medicine during the public health emergency response to COVID-19.
Hawaii
Out of state PAs with active licenses are allowed to practice in Hawaii without a license, as long as they have never had their license revoked or suspended AND are hired by a state or county agency or facility, or by a hospital (including rehabilitation hospitals, nursing homes, hospice, pharmacy, or clinical laboratory). Additionally, previously licensed providers with expired Hawaii licenses are also allowed to resume practice.
Idaho
The Medical Practice Act of Idaho Code 54-804(1)(d) provides that a person authorized to practice medicine in another state of country may practice medicine in Idaho while rendering medical care in a time of disaster. Until action is taken by the Governor of the State of Idaho to lift the declared emergency, the Board will issue temporary licenses to retired and inactive physicians, physician assistants and respiratory therapists who have actively practiced within the last five years and held a license to practice in good standing from Idaho or another state at the time of retirement or inactivity.
Supervising physician is still required, but the Board is allowing PA and physician to keep agreement at the facility instead of submitting to the board for approval.
Illinois
A temporary license application is available, If approved, the license will remain active until September 30, 2020 and takes 3-5 days to be issued.
Any providers who have expired/retired licenses in Illinois can fill out the reinstatement app on the Illinois website and their application will be expedited. Licenses expiring soon will be given an automatic extension.
Indiana
Temporary license coming soon.
Kansas
PAs with exempt licenses will be allowed to practice during the COVID-19 emergency.
Louisiana
A permit to practice is issued to volunteers only and lasts 60 days.
Maine
Now offering COVID-19 emergency license at no cost. Applicants must be performing clinical tasks related to the COVID-19 emergency. Applicants must have a valid physician assistant license in another state that remains valid for the duration of the emergency license (100 days) or have retired their ME physician assistant license within the past 2 years. Applicants who have disciplinary or adverse action in the past 10 years involving loss of license, probation, restriction or limitation do not qualify for licensure. The completed application along with a passport type photo must be scanned and emailed to Medicine.PFR@maine.gov.
Maryland
Out-of-state health care practitioners with a valid, unexpired license issued by another state may engage in the activities authorized under the license at a Maryland healthcare facility; as well as healthcare practitioners with inactive Maryland licenses who are deemed competent by qualified supervisory personnel at a Maryland healthcare facility.
PAs working at a healthcare facility may perform medical acts as soon as they send a delegation agreement to the Board; they no longer need to wait for Board approval of the delegation agreement (until the state of emergency is lifted). Physicians are not currently limited to supervising only four PAs at any one time.
Massachusetts
At this time, Massachusetts is allowing PA's to apply for MA emergency license if they have a license (s) in other states that are in good standing. They are processing applications as quickly as possible.
Michigan
At this time, PAs in Michigan are able to practice without a collaborating physician. For expired licenses, if a provider wants to renew their license to solely help with the COVID-19 response, MI will waive the CME requirement & will count the COVID-19 response as hours towards CMEs.
Montana
Temporary license available. The PA will need an application submitted, then reviewed by the board. Provider can practice in the state of Montana for as long as the COVID-19 continues.
Nevada
If a provider has an active license in another state then they can submit a form to the Nevada Board to obtain an emergency license in Nevada.
New Hampshire
Emergency Order #15 Pursuant to Executive Order 2020-04, which was issued March 23, 2020, requires that such providers be issued an emergency license by the Office of Professional Licensure and Certification ("OPLC") if the provider has a license that is active and in good standing in another jurisdiction.
Must complete emergency license app & submit proof of license in good standing from another jurisdiction. An emergency license will be issued within 48 business hours.
New Jersey
Now offering accelerated temporary licensure to providers licensed in another state without any discipline. Application must be submitted and they are currently being processed within 24 hours. The temp emergency license will remain active for 120 days. Applicant must be providing COVID care.
New York
PAs licensed and in current good standing in other states are able to practice in New York without a New York license and will not be penalized. On top of this, Gov. Cuomo issues an executive order, suspending supervision and collaboration requirements during this time of crisis.
North Carolina
Retired/expired licensees from the last two years can resume practice using the online app.
The PA is only allowed to practice for 90 days after issuance or 30 days after the state of emergency is over (whichever period is shorter). The provider must:
Not have any disciplinary actions
Not have inactivated any licenses while under investigation
Have practiced at least 80 hours in the last two years
Have an active and unrestricted license continuously for the ten-year period prior to going inactive
The PA will still need to be practicing under an on-site supervising physician
Oklahoma
Eligibility requirements include:
Hold a license, certificate, or other permit issued by any 50 states, the District of Columbia, US Virgin Islands, Puerto Rico, and Guam.
License must be in good standing (Active and not currently under disciplinary action or restrictions)
How long is the Temporary License good for? Ninety (90) days from issue date or 14 days following the withdrawal or termination of the Executive order."
Oregon
There is a temporary license available. Please visit https://www.oregon.gov/omb/Topics-of-Interest/Pages/COVID-19.aspx for more.
Pennsylvania
There is a temporary license available that will last the duration of the state of emergency. Please visit https://www.dos.pa.gov/Documents/2020-03-18-Temporary-Licenses-Out-of-State-Practitioners.pdf for more information.
Rhode Island
If someone has a medical license in good standing in another state, they can practice in Rhode Island with a 90-day license after filling out a form at no cost.
South Carolina
The State Medical Board is authorized to expedite temporary licensure for out-of-state physicians, physician's assistants and respiratory care practitioners within 24 hours. The license will be active for 90 days with no fee.
Tennessee
Collaborative agreements are temporarily being suspended at this time.
Texas
Temporary license available. To obtain, a Texas sponsoring physician must complete a limited emergency license application. A license issued under this subchapter will be valid no longer than 30 days from the date of licensure or until the emergency declaration has been withdrawn or ended.
Virginia
Accommodations for licensure during this state of emergency will waive transcripts, form B's (employee verifications), and license verifications only. All other requirements are still needed. The VA board did not have an expedited time frame to provide.
Washington
For a full license, the expedited time frame of 10 business days and is available ONLY to providers who are being brought to Washington solely to help with the COVID-19 response. The same application, fees , and requirements remain active. To expedite, a letter of need will have to be sent to the board (along with all other needed items) from the hospital or facility stating they are staffing the provider to help with the virus response.
To help temporarily with COVID response the provider will need to apply to be an emergency volunteer and once approved, they may practice in Washington without an active Washington license, however, they must be actively licensed and practicing in another state.
Wyoming
The state of Wyoming will issue temporary licenses for Telehealth only.
Want to learn more about locum tenens with Barton Associates? Fill out the form and one of our representatives will reach out to you!