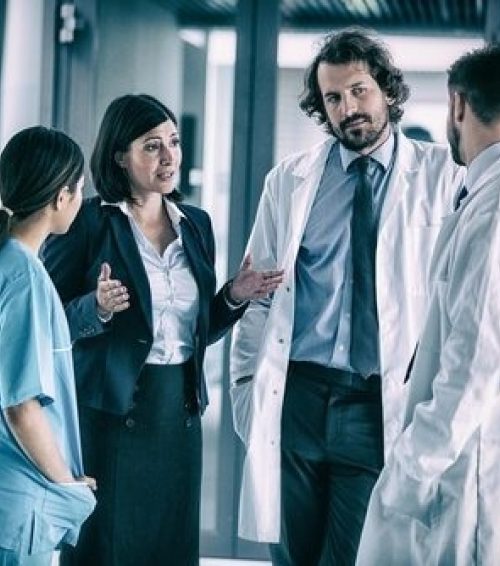 Updated on 3/31/2020
With the news that the coronavirus strain COVID-19 is now confirmed in all 50 states, state and national governments have been working quickly to expedite access to medical care in the unfolding pandemic.
Recently, the Secretary of the U.S. Department of Health and Human Services issued waivers of certain federal laws and regulations that will allow providers to use their existing, active, U.S. state license(s) to practice in any state across the country. Although these waivers have been issued, they still need to be approved at each state level in order to go into effect.
For many states, state licensing requirements have already been loosened, or altogether waived – significantly improving the time it takes for healthcare providers to begin practicing in that state.
This is great news for facilities who need additional staff during this challenging time, and also for locum tenens providers who want to help in those communities that are affected. With the current changes that have taken effect in response to COVID-19, and the changes that are yet to come, providers will be able to take locum tenens assignments more quickly in states where they aren't currently licensed.
Read on for more updates from various stakeholders, including Barton Associates' own licensing team manager, Laura Callan, on how Barton Associates aims to support licensing operations at this time.
Federation of State Medical Boards
According to the Federation of State Medical Boards (FSMB), the organization stands ready to assist member state medical boards and state health departments across the country, in quickly and accurately verifying medical licenses.
"With numerous states declaring public health emergencies and temporarily waiving licensing requirements or creating additional licensure pathways in response to COVID-19, it is essential that these entities have complete, accurate and up-to-date information to verify licenses." says FSMB's March 13 statement.
In addition, the FSMB offers a resource with more information on which states are waiving licensure requirements, which can be found here: FSMB's resource. This document is updated frequently, so be sure to check FSMB's main coronavirus page for the latest version.
The Centers for Medicare and Medicaid Services
According to the Centers for Medicare and Medicaid Services (CMS), the organization is able to "temporarily waive requirements that out-of-state providers be licensed in the state where they are providing services when they are licensed in another state." This applies to both Medicare and Medicaid.
Through a section 1135 waiver request, states are able to temporarily waive requirements that physicians and other healthcare professionals be licensed in the state in which they are providing services, so long as they have an equivalent license in another state.
For more information, visit the CMS fact sheet here.
Barton Associates' Licensing Team
Our in-house licensing team is doing everything that they can to keep updated on licensing changes as they take place. "Every morning, I ask my team to check in on the updates on each state board's website," said Laura Callan, group manager of the licensing team at Barton Associates. Laura's team has also been providing updates to recruiters and account managers in order for them to have the most accurate information.
So far, our licensing team has found that many states are allowing for emergency licenses to be issued, rather than permanent ones. Providers should note that in most states, applying for a full license will not be expedited — however, emergency licenses can be acquired quickly, in as little as one day in some states.
In Addition
Barton Associates is following all suggested federal and state guidelines and we are dedicated to bringing you the most up-to-date information as it becomes available. We will provide updates throughout the coming days/weeks, however, in the meantime, we encourage you to visit the following sources:
Center for Disease Control and Prevention (CDC)
Centers for Medicare and Medicaid (CMS)
Federation of State Medical Boards (FSMB)
Want to learn more about locum tenens with Barton Associates? Fill out the form and one of our representatives will reach out to you!