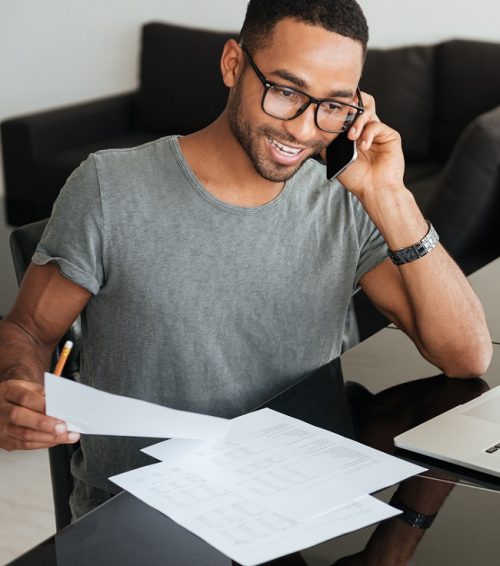 Imagine this: You've found the perfect doctor for your facility's needs, and they can start on the exact date you're going to need them. Everything is looking good… until a week before the start date, when you find out that a series of miscommunications have occurred. The provider is not yet credentialed at your facility, and their assignment starts on Monday.
It seems like you've hit a credentialing roadblock! Hiring a locum can be quick and easy, but there are few things to be aware of while preparing a provider to start working in your facility. In order to identify these roadblocks (and help you to avoid missing start dates because of them), we talked with Jesann P., Supervisor of Provider and Client Relations. Currently a member of Barton's credentialing team, Jesann has a background of working alongside staffing managers, credentialing teams and providers during her time as an Account Manager, allowing her to better understand all sides of what facilities do to make the credentialing process a breeze.
Here are the most common roadblocks she has seen:
1) Not All Teams Are on the Same Page
One of the greatest advantages of locum tenens staffing is the ability to fill a last-minute need at your facility. However, once the decision to hire a locum has been made, it is essential that the necessary paperwork is completed for the new provider to get to work.
According to Jesann, one thing that can prevent paperwork from being completed is a simple lack of communication between parties. In some cases, credentialing teams are unaware that a new locum has even been hired. Once the team knows about a new locum hire, the process can be held back by team check-ins between the staffing agency and the facility, and delays to ensure the correct credentialing information is sent over to your facility.
So, how can this roadblock be avoided? Jesann says the solution is the initial communication about the new hire for all parties involved.
"I have seen a lot of success when the client manager sends an email to their credentialing team and includes my team, or the account manager they are working with to lock up the deal," Jesann said. "If there was just this introductory piece, it would help in a lot of cases, especially when time is of the essence."
By sending an introductory email with your agency contact included as soon as you make the decision to hire a locum, everyone can be in sync from the start, ultimately saving time for all involved.
2) Lack of Urgency
Staffing agencies understand the critical needs of your facility – it's likely why you were looking to hire a locum in the first place! One of the benefits of locums is that they can provide quality coverage fast. However, with a quickly approaching start date also come details that need to be taken care of on both sides. Just as in any working relationship, a lack of urgency during any part of the locum staffing process can hinder things from moving forward.
According to Jesann, the solution to this roadblock involves prioritizing locum files over permanent ones, especially if the start date is imminent. Keeping other approaching start dates in mind, make it a priority to get locums credentialed first, so they can more quickly fill the gaps needed in your staffing mix. Additionally, be sure that your credentialing team is aware of this policy, and takes steps to make it an ongoing practice.
"Don't hesitate to reach out to your own credentialing team to see how the process is going. This shows that there is pressure to make sure the start date is being hit, and you will know first-hand that everything is moving forward in a timely manner," Jesann said.
3) Overlooking Important Details
When it comes to staffing providers to work in your facility, it is important to keep in mind that every facility and provider specialty has their own set of specific requirements that must be upheld. For example, OB-GYN doctors likely need to have done 100 live births in the last year, just as surgeons need to perform a comparable amount of surgeries. Facility staffing managers should keep those requirements in mind when staffing, so as to comply with their own standards.
Before interviewing a provider for your facility, consider reviewing the credentialing guidelines that have been set. This would help establish an informed decision from the beginning. If case logs of live births or surgeries within a specified time period are a requirement, it may be something that you'd like to review on the front-end prior to moving forward with a candidate, ensuring they have the qualifications to make it through credentialing.
While your staffing agency account manager can assist with this, each facility may have unique requirements so it is important to be aware of your own.
"It really all does come back to that initial piece of internal communication, " Jesann says.
By effectively communicating with your account manager and teams, and navigating these potential roadblocks, you'll be able to hire the right person for your open position in no time.
READY TO HIRE A LOCUM CANDIDATE FOR YOUR OPEN POSITION? SPEAK WITH A BARTON ASSOCIATES ACCOUNT MANAGER TODAY!