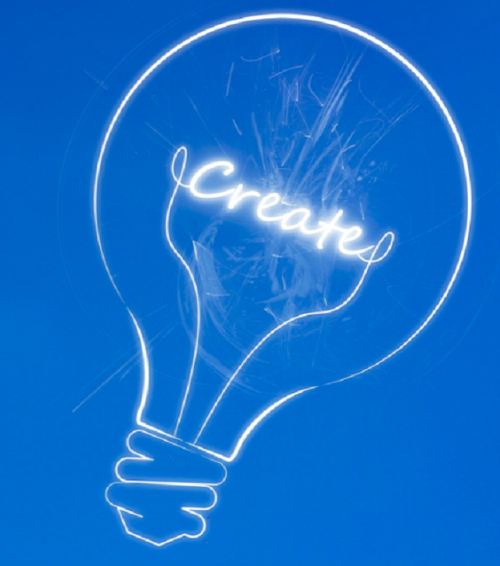 Wearing a $100 gadget, I can track my steps, miles, calories burned, floors climbed, and active minutes for the last two years. Then, with the touch of a few buttons, I can evaluate all this data in bright colors in chart or graph form — whichever works best for me. But I can't transfer my medications from the one mail-order pharmacy to another without clicking 50 or more times, searching for forms, making calls to my prescribing physicians, and then making multiple confirmation calls to the new pharmacy.
Despite the progress in direct-to-consumer apps and wearables, the digital health revolution as it applies to the practice and delivery of medicine is only in its infancy.
Digital Health Is Stuck
It's clear that digital health is hot. It's the focus of academic center innovation hubs — the University of California, San Francisco, has created its own Center for Digital Health Innovation, for example. Rock Health reports continued heavy venture capital funding, with 2015 seeing $4.5 billion in total, which is slightly above 2014's $4.3 billion.
But what's missing? Why can't heavily funded startups or projects with easy-to-use new technologies transform the healthcare market through innovation, as has happened in other markets? Why is healthcare the last frontier to be conquered by apps and big data? One of the biggest reasons is lack of access to clinical experts.
When I say "clinical experts," I don't mean the most widely published researchers or the most experienced and funded clinician entrepreneurs. I mean feet-on-the-ground, I-talk-to-patients-every-day, I-know-what-strategies-work clinicians. Surprisingly — or, if you took a look at the interface of most electronic medical records, not so surprisingly — people developing digital health products don't have access to you, the technology's end user. You're in a clinic all day saving lives, and yet, you're the biggest hurdle to pushing the digital health revolution forward.
A Case Study
Among the many digital health companies I've worked with over the last three years, there is one well-funded pain management startup that illustrates this nicely. It was early to the game, had some fancy big data analytics, and was led by a young, smart entrepreneur who had run multiple pharmaceutical trials at big academic centers.
The team went broad at first, capturing a lot of pain-related information. By year two, they realized that migraines were hot. They developed an app that saw over 50,000 downloads in the first year, and the reviews were raving. But they consistently received feedback from patients who said that collecting this intricate data meant nothing if it couldn't be relayed back to the physician, NP, or PA responsible for their care. For the data to help, the entire care team needs to have access to it so they can make meaningful decisions.
Thus begins the difficult search for the clinical expert. I've seen this same scenario repeated in small startups, large startups, and established companies of all sizes, and I receive this request almost daily: Find me a clinician interested in X topic to help me understand what a real clinician needs and how they would really use my product.
Don't Quit Your Day Job, but Consider Going Locum Tenens
The thirst for digital health clinical experts is so great that if you want to be involved, you will have no shortage of companies, institutions, or organizations with which to work. But I want to warn you against quitting your day job for two reasons.
First, you're most valuable if you're actually seeing and talking with patients, experiencing the workflows around the problem, and iterating to see if the proposed solution is working like it should in an actual clinical setting. Second, it's difficult to get paid as much as you do clinically.
So, for now, my recommendation is to stay clinical when you can. If you're just dipping your toes in and you love your full-time clinical job, then please, keep the full-time clinical job. If you're like me and love digital health, then consider part-time or locum tenens clinical work while you pursue your digital health dreams. I work nights and weekends at the Boston VA Medical Center, and I'll occasionally work short-term locums assignments.
Locum tenens is the most useful — and potentially the most lucrative — aspect to consider when you're planning your career in digital health. The biggest problem that nonclinicians face is understanding the issue across diverse patient populations in different clinical and payer circumstances across the country while using a variety of technologies. With locum tenens, you have the opportunity to take a deep dive into as many environments as you want.
So go ahead, help us move this digital health revolution forward and create a better place for all. Here are some helpful hints on how to get involved.
How to Get Started in Digital Health
Here are some options:
Industry-sponsored online challenges: Many traditional and nontraditional medical device companies are entering the digital health space and host online challenges to find and connect with clinicians.
Hospital-sponsored innovation events: Large hospitals and clinical sites are encouraging — even incubating — innovation within their own walls by using innovation events.
Academic innovation events and hackathons: Academic institutions without healthcare affiliations, usually with technical expertise, will invite clinicians to events they host.
Industry-sponsored innovation events: Organizations host panel discussions, conferences, and competitions to bring together stakeholders in digital health.
Interested in supplementing your digital health career with locum tenens work? Talk with one of our specialists today!