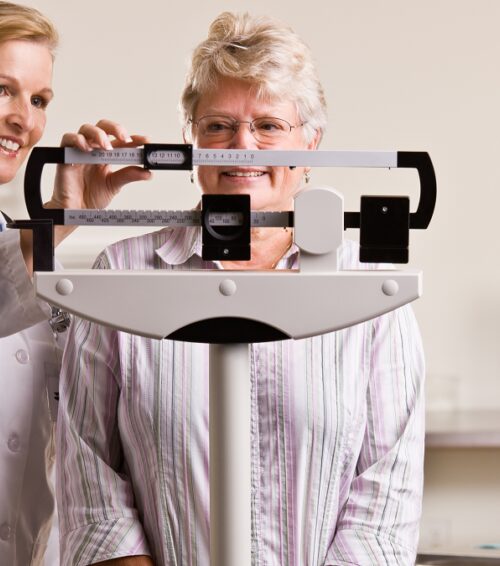 Doctors are expected to screen patients for obesity and have conversations about patients' weight. However, research shows doctors should choose their words wisely when discussing weight.
Recently, the U.S. Preventive Services Task Force recommended physicians screen all patients for obesity and offer intensive behavioral intervention for obese patients. However, a new study, published in Pediatric Obesity says doctors who use terms such as "obese" and "fat" to describe young patients may offend parents and perhaps make them noncompliant with treatment plans.
Obesity is a real problem. According to the Centers for Disease Control and Prevention, 36 percent of U.S. adults and approximately 17 percent (or 12.5 million) of children and adolescents aged two to 19 years are obese. It also has real consequences. Weighing too much can lead to health problems and even early death.
"Health professionals probably shouldn't use terms like fat, chubby, overweight or obese," says Geoff Ball, one of the study's authors and researcher in the Faculty of Medicine & Dentistry with the Department of Pediatrics. "Terms that are more neutral, less judgmental and less stigmatizing should be used. Most of the time families will want that sensitive type of language. And that's what clinicians should want, too, because that's what families want."
The study's authors conclude that parents and patients are more likely to follow a doctor's advice and return for follow-up appointments if doctors use neutral language such as "extra weight" and "large."
Similar studies suggest that adult patients also prefer milder language when discussing weight. To help doctors delicately approach the obesity conversation with patient, The American Medical Association has published a guide for "Talking about weight with your patients." Curves has also created a handy one-page guide titled, "How to Talk to Your Patients about Their Weight" that was written by Robert F. Kushner, MD. Here are a few of the tips offered:
Ask patients for permission to talk about how weight affects their health.
Avoid hurtful words such as "fat" and "obese."
Ask open-ended questions to assess motivation and readiness to make lifestyle changes.
Set realistic, attainable goals.
What are your thoughts about choosing your words carefully in healthcare? Tweet us
@bartonlocums
!