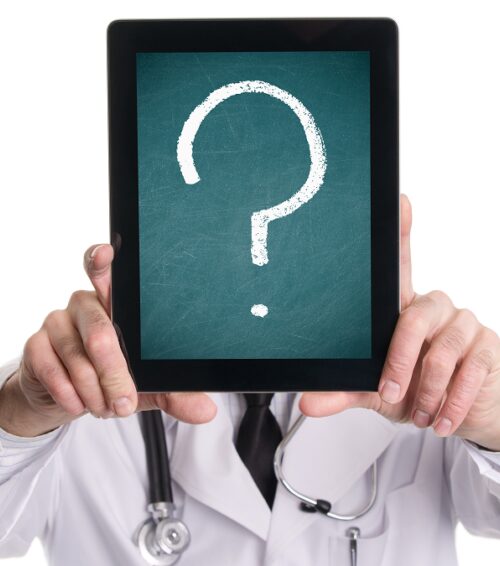 On first glance, the unpredictability of locum tenens seems out of place in a field built on process and experience. In reality, though, there's little reason to doubt a locum clinician's ability to find work. In fact, they're more in demand than ever before.
Wondering what this locum tenens thing even is? Pop over and watch our explainer video.
There's No Dearth of Employment Options
The healthcare industry will offer plenty of opportunities in the years to come. Compared to other sectors of the economy — and their sleepy projected growth of 8.9 percent between 2012 and 2022 — the healthcare industry is booming with an expected growth rate of 26.5 percent, according to HealthLeaders Media. So far, this rise shows no signs of slowing, let alone stopping.
"By 2022, nearly 1 in 8 U.S. jobs is projected to be in the healthcare sector," said Patricia Pittman, co-director of the GW Health Workforce Institute at George Washington University and associate professor of health policy and management. She added that demographics and technology would be major drivers.
Registered nurses, home health aides, and physical therapists will see particularly strong demand, but locums clinicians certainly won't be resting on their laurels. They are desperately needed in urban hospitals, rural care facilities, and private practices.
Locum staffing may also be called on to help hospitals avoid paying more under the Department of Labor's newly finalized overtime rule, which raised the qualification threshold to $47,476, HealthcareDive reports.
Changing Attitudes Embrace Locums
Further, there's a shift happening in the locum tenens industry. Five or six years ago, locum providers commonly bore the brunt of negative stereotypes, but their reputation has risen substantially as more care facilities have enlisted their services and become familiar with their high quality. Throughout the healthcare industry, hospitals, practices, and organizations turn to locums as an innovative solution for improving patient care through flexible staffing with talented professionals.
This relatively recent change can't be explained by any one thing. Locum practitioners haven't changed their methods; they continue to provide the excellent care they always did. The influx of insured patients via the Affordable Care Act doesn't quite offer a full explanation either, nor does the oft-referenced nationwide physician shortage.
Rather, it's doctors themselves who have adopted new attitudes and changed the healthcare conversation. Numerous studies show that it isn't high wages that make physicians happy, or the idea of landing a regular hospital job that sends them off to medical school. Doctors and other clinicians simply want more control over their lives and careers.
To that end, locum providers reduce surgery backlogs, shore up regular staff during busy periods, and allow for full-time clinicians to take time off. In today's healthcare climate, these services are invaluable. After all, doctors employed full-time are much like their locum peers — they too want to work fewer hours and balance their lives.
To learn about a great option for clinicians who want to create their own schedules, read this article.
It's Easy to Find Work Nationwide
Locum positions are open to physicians of all ages who are in any career stage. Some enter straight out of residency, and others who aren't content to kick back in semi-retired status use it to find fulfillment later in life. Who wouldn't want the freedom to work where (and when) they want? Beyond that, there's always a hospital or facility clamoring for them.
All over the country, doctors with specialized skills — particularly internal medicine and hospital medicine — are in great demand. Rural hospitals and small towns depend on locum physicians because of ongoing clinician shortages, and they often back up that reliance with tuition reimbursement and more lucrative pay, Hospitals & Health Networks reports.
Physicians shouldn't let uncertainty about landing the next job put them off of locum tenens. Opportunities are out there, and they're plentiful. It's important to remember, too, that assignments can and do come in all shapes and sizes. Practices have different policies, assignment lengths vary, and in some cases, locums positions are temp-to-perm. Flexibility is key: A physician could be in North Dakota one month and Miami Beach the next. So long as they're open to a wide variety of opportunities and experiences, there will never be a shortage of assignments.
Locum physicians: Keep an open mind, hone your skills, and remain in regular communication with your staffing agency. If you do, any worry about the next job will quickly become a thing of the past.
Tell us about your favorite locum tenens experience on Twitter!
We hope to feature it in the future! Or, you can read more about
clinicians' favorite aspects of locum tenens roles
.