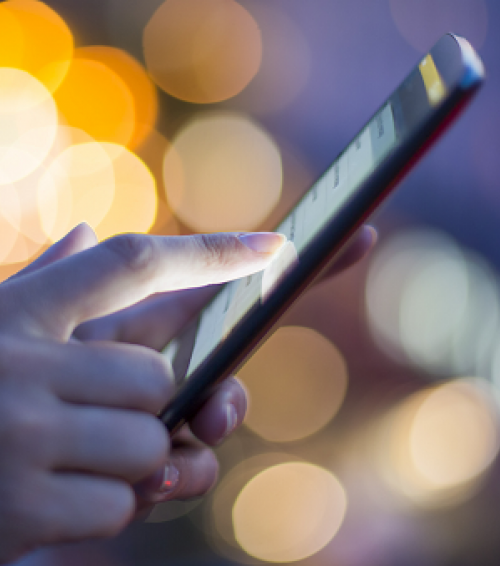 Editor's note: originally published in 2015, this post was updated in March 2019.
The Google Play store and Apple's app store are flooded with apps, and many of them can be useful to a locum on assignment or any other business traveler.
Here you will find a list of free apps that will not only help you decide on what to pack, but will make you feel like a local when you are on unfamiliar turf.
The Weather Channel
Available on both iOS and Android.
Knowing the climate of the location where you are going to be living and working while on assignment will not only help you decide what to pack, but it could be helpful when deciding which hotel amenities may be right for you. From pools and shorts to fireplaces and sweaters, the Weather Channel app will be of great use!
How it works: Once the app is opened, you are able search your local area or an area that you are traveling to for weather updates by zip code or city/state. You are also able to toggle between multiple different locations at the same time. The Weather Channel App has some cool added bonuses that not all weather apps have too! In this app you are able to get reports about airport conditions, the pollen index, and flu information in the area.
Available on both iOS and Android.
Founded in 2008 by Dave Mittman, PA, DFAAPA, a longtime PA advocate and publisher, Clinician1 has grown into the largest, interactive online community of NPs and PAs. Clinician1 combines the aspects of professional and news sites with the networking and community of LinkedIn and Facebook.
How it works: You must be an NP or PA, or student, to sign up for your free Clinician1 account. Simply search "Clinician1″ in the app store, download the app, sign in (or sign up!) and start reading the news, share an article or blog post, discuss cases with your colleagues, or take the latest quiz.
Field Trip
Available on both iOS and Android.
It is always good to ask any locals you may know for recommendations on great spots for food or attractions in the area, but if that isn't possible, Field Trip is a great resource. Field Trip suggests popular spots based on your location.
How it works: Field Trip is an app made by Google, and it is basically a revamped version of Google Maps. The app uses Google Maps to determine your location, and then sends you notifications with details about exclusive or sometimes hidden locations as you pass them in your travels. You can set the frequency of the notifications so that you receive them as often as you want (from never to very often). You are also able to choose from multiple categories such as "history," "cool and unique," "offers and deals," and "food, drinks, and fun." The ability to customize Field Trip is what makes it really valuable. Once you find spots you like you are able to save them for future reference too. Now when people ask you for a dinner suggestion, you'll know where to send them!
Gas Buddy
Available for Android, iOS, Windows Phone, and Blackberry.
On most locum assignments, you are either given a rental car or you are reimbursed for your mileage. If you are using a rental car, you are not necessarily always covered for gas. Gas Buddy is ideal for avoiding elevated gas prices and finding the cheapest gas in the area.
How it works: Using Gas Buddy, you can find gas prices by searching city or zip code. The app pulls up all the local stations and shows you what their current rates are. The app also shows if there is a cheaper rate for paying with cash.
Transit
Available on both iOS and Android.
When working locum assignments in big cities, driving a rental car can actually be more of a hassle than it's worth. In those cases, public transit can be a great option, but sometimes they can be hard to navigate or find. Transit is a really great app to help figure those details out.
How it works: In Transit you enter your starting location, and where you would like to go. From there, the app calculates the fastest ways to get from one spot to another. The app is connected to multiple forms of transportation, from Uber to local subways, and shows you estimated travel time as well as an approximate total cost of the ride.
Nearify
Available on both iOS and Android.
Use Nearify to "discover all events you love, on topics you like, as never before, happening near you from more than 20 million events worldwide." Get connected to the social scene in your new locale, and discover events you otherwise have missed out on.
How it works: Filter by favorite venue, locations happening near your zip code, or Nearify's recommended events for you, and discover events quickly, all at your finger tips. Nearify also offers push alerts, so you are notified when a friend invites you to an event or Nearify itself sends you a notification.
WiFi Finder
Available on both iOS and Android.
While traveling, WiFi has become a must-have. WiFi Finder works in 2 million locations on all continents to identify spots where you can find both free and paid WiFi.
How it works: You can use WiFi Finder to search for hot spots by type of location or type. If you are looking to find a cozy café or restaurant to grab a bite while working on some files, WiFi Finder will pull up a good spot that can accommodate both. Just enter the location you are looking for, and a map will appear with all of the hot spots, separating the free (green dot) and paid (blue dot).
Did we miss any of your favorite travel apps? Share your thoughts with us on Twitter @bartonlocums!