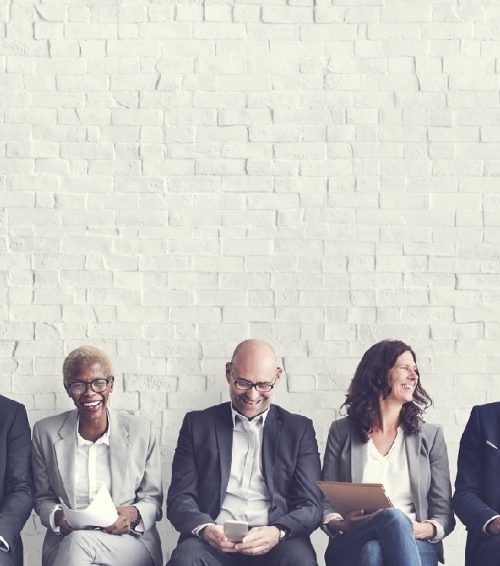 There's a good chance you're aware of the high-level benefits of locum tenens, whether you've taken role in the field or not. What you may not know are the stage-specific career benefits the model can offer — in other words, perks that meet specific needs every clinician faces as they grow as professionals. Whatever career stage you're in, read on to see how serving as a locum can help you advance.
For Fresh Grads: Unbeatable Variety of Experience
With training and a potential residency under your belt, you're undoubtedly ready for the early stages of your career. While permanent postings can teach you a lot in the way of general and location-specific skills, serving as a locum kicks the same benefit into overdrive — a statement that sounds like hyperbole until you consider just how locum tenens assignments work.
Think about the skills different clinical settings can impart. A hospital will instill different lessons than an urgent-care or standard-appointment clinic, just as an urban setting will present a different set of challenges than a rural one. As a locum, you'll experience a far broader range of these settings in a year than the average permanent-placement clinician does in five, and that's assuming they switch jobs in that time frame.
Of course, working as a permanent-placement pro has plenty to offer fresh grads looking to sharpen their skills. For a collection of experiences designed to match any temporary or permanent posting you may consider in the future, however, there's no better career track than locum tenens.
For Younger Clinicians: Broadened Problem-Solving Skills
The same idea applies for post-grad clinicians still in the early stages of their careers, but from a different angle. Here, the basic idea comes down to problem solving, which itself breaks down to two concepts: specific skills and overall problem-solving capability.
Imagine you accept a locum posting that has you serving an ethnic community you haven't had much professional interaction with. Working the role may teach you about specific manners of communication this subset of the population prefers, a specific skill that will serve you when you encounter members of that group in the future. As you collect encounters and best practices, meanwhile, you gain the confidence needed to tackle new, unknown problems later in your career; this speaks to the high-level problem-solving skills you sharpen as a locum.
This benefit applies for every healthcare career stage, but a young clinician with a little experience under their belt may stand to benefit most. Sign with a locum agency and see for yourself.
For Experienced Pros: Money and Skills to Branch Out
Locums can expect to make a fair bit more money than they would in a permanent role. And though everyone appreciates extra cash, established clinicians with private-ownership aspirations may particularly stand to benefit from the added dough.
If private practice ownership is amongst your goals, consider just how much a pay increase — and the ability to effectively choose your own rate — would help meet it. Saving more toward the $70k–$100k startup costs means less reliance on financing. It can also help pay down expenses that might make financiers skittish about bridging the gap between your savings and the amount needed to open a practice, such as student loan balances. Throw in the ability to see how stakeholders run a broad variety of clinical settings and you have a great private-practice launchpad: one that fattens your wallet and gives you the knowledge you need to hit the ground running.
For Established Healthcare Veterans: A Self-Directed Schedule
Healthcare is a time-intensive career to say the least. For seasoned pros with a desire to spend more time with family or undertake other time-taking commitments, the ability to work when, where, and how often you wish holds undeniable allure.
Indeed, this very freedom is why retired, semi-retired, and long-established veterans with vague future retirement plans have flocked to locum work in recent years. The role provides numerous benefits, allowing you to work through periods of home-bound boredom without committing to a single place or lengthy period of work.
If you want to work a single week a month or once every six months, there's likely a posting for you. If you'd like to see the country in the final years of your career, the model also cuts costs associated with travel; you can take a vacation, work a few days throughout, and come back with more money on hand than when you started!
In all, then, working as a locum gives established clinicians a valuable opportunity to dial back the intensity of working life without completely disengaging. That's a tremendous benefit, and one geared to the specific needs of late-mid to late-career professionals.
Want to learn more about locum tenens with Barton Associates? Fill out the form and one of our representatives will reach out to you!